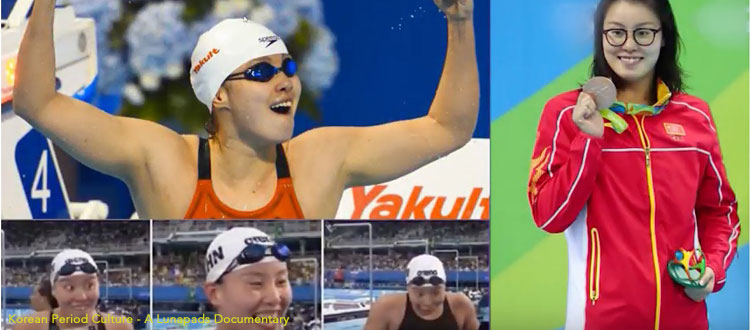 Yes, Talking About Periods is That Powerful
If we can't talk openly about periods, we'll never be able to convince policy makers and corporations to ensure that menstrual products are safe, affordable and accessible. That's why it is so encouraging (and so important) to see the conversation on periods and period health move into the mainstream. Because that conversation is MOVING the mainstream. In the past few years things have really picked up steam…
In 2014, WVE published the first-of-its-kind report Chem Fatale was published, addressing the woeful lack of regulation that allows toxic chemicals in feminine care products, and the lack of research on the impact these chemicals have on women's health.
NPR dubbed 2015 the "Year of the Period".
Women moved two of the world's largest feminine care manufacturers, Procter & Gamble and Kimberly Clark, to start disclosing ingredients in their pads and tampons, information that was previous kept secret.
In 2016, period health made the cover of Newsweek with the headline "There Will Be Blood: Get Over It".
The Federal Bureau of Prisons announced that women in its facilities would be guaranteed free menstrual pads and tampons (now if only all states would get onboard here as well!).
There are now nine states, plus Washington D.C., that specifically exempt feminine hygiene products from taxation. New York City Council also passed legislation making menstrual products freely available in public schools, shelters and jails.
In 2017, ingredient disclosure and toxic chemicals in menstrual products made headlines in The New York Times, The Washington Post, Teen Vogue, La Opinion and more.
Heck, there's even a hot-off-the-presses book, Periods Gone Public, that is dedicated to celebrating and dissecting this amazing cultural transformation that is breaking down menstrual taboos.
Women in South Korea Take on the Stigma
What's even more exciting is that this culture-shift is growing internationally as well. For example, this past year we cheered for our sisters in South Korea taking on this stigma and taking control of their health. The above video, compliments of our friends at Lunapads, does a wonderful job highlighting the actions happening in S. Korea — not only are women addressing issues of body-shaming and period-shaming, but also the safety of menstrual products. Here are some highlights:
A S. Korean women's environmental organization (KWEN) commissioned testing of 10 brands of menstrual pads for toxic chemicals.
A class action lawsuit was filed representing thousands of Korean women claiming harm to their health from using a specific brand of menstrual pads, Lillian. Symptoms reported include rashes, infections, shorter and less frequent menstrual periods, worse cramping and more.
The immediate and sudden removal of that Lillian menstrual pads from the market (and subsequent tanking of the stock price of the manufacturer, Kleannara).
The launch of a governmental investigation (by the equivalent of the FDA in S. Korea) that will test over 800 types of menstrual products for up to 76 toxic volatile organic chemicals (again largely following the protocols used by WVE in our 2014 testing).
The Korean Women's Environmental Network (KWEN) is leading the campaign in South Korea, and has been joined by thousands of Korean women demanding safer menstrual pads. Their activities have included public protests, including a "die-in", public forums with elected officials, online petitions and more, resulting in tremendous presence in the mainstream Korean news.
We look forward to watching this movement grow in the U.S. and around the world. When we can speak freely about the products we use on and in the vagina — when we can talk openly about our periods – then, we can break the stigma and break the cycle of toxic chemical exposures. We greatly appreciate the work of women everywhere who by taking control of their bodies are helping to create a healthier world for people everywhere. Yes, talking about periods is that powerful.
———————-
TAKE ACTION
Here are five ways you can help keep the momentum going:
Support the Menstrual Products Right to Know Act. Right now makers of tampons and pads are not required to tell you what ingredients are in these products. This bill requires ALL manufacturers of tampons and pads to disclose ingredients!
Support the Robin Danielson Feminine Hygiene Product Safety Act that directs the National Institute of Health to research the impact ingredients in feminine care products may be having on women's health — and will help prevent harmful chemicals from ending up in these products in the first place.
Join the voices of environmental, health and justice organizations who are alarmed about the lack of ingredient transparency, and toxic chemicals, in Summer's Eve products.
Share this Facebook post, and let others know about the toxic chemicals hiding in feminine care products.
Invite a woman you care about to [spu popup="28447″]join Women's Voices for the Earth[/spu] so she too can stay updated on important information and actions!