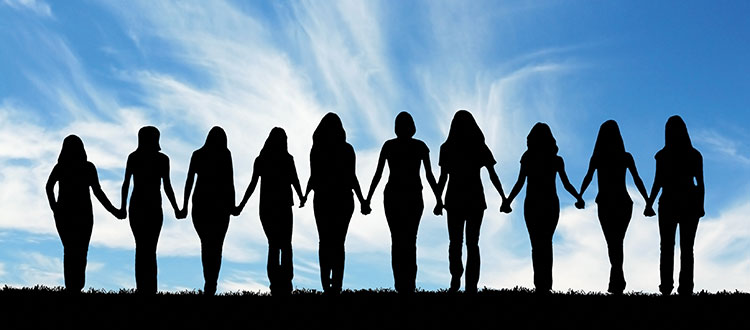 Celebrating International Women's Day!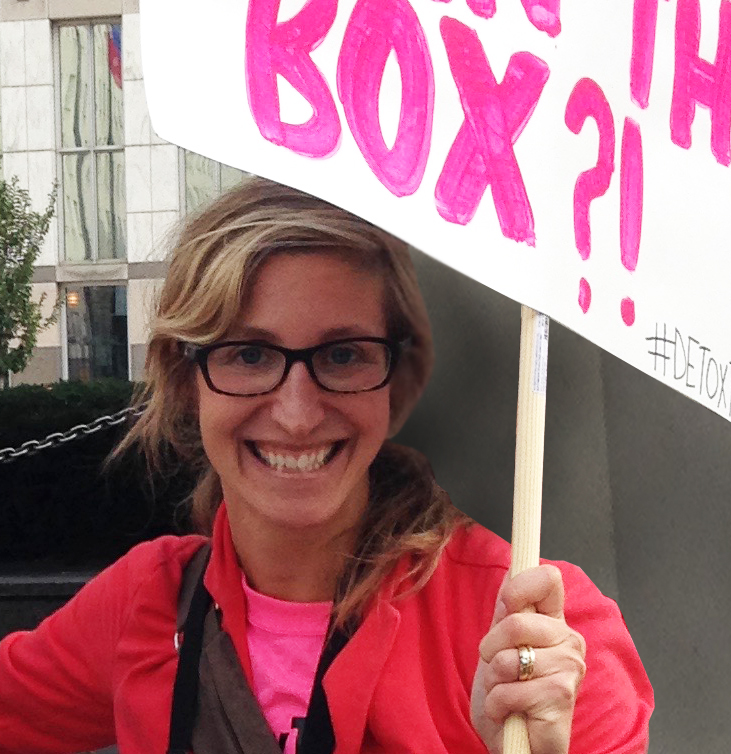 Beth Conway
Communications Director

Women around the world work tirelessly for human rights, for gender parity, and for the health and wellbeing of their communities, families and the planet. Every day is a day to celebrate the social, economic, cultural and political achievements of women — but today we're taking the time to recognize some women-led movements happening across the globe, taking on toxics in menstrual products and helping to break the cultural taboos that are putting women's health at risk.
India – Eco Femme
Eco Femme is a women-led social enterprise based in Tamil Nadu, India. Their goal is to create environmental and social change through revitalizing menstrual practices that are healthy, environmentally sustainable, culturally responsive and empowering for women around the world through menstrual health education to adolescents, and open dialogue on menstruation along the way. They are using WVE's materials to inform women about the potential hazards of menstrual products. Click here to learn more about their Pad of Pad Program.
France – "Tampon, Notre Ennemi Intime"
French film "Tampon, our closest enemy" ("Tampon, notre ennemi intime") released this past year to wide acclaim in France. The film is an international investigation into the dangers of tampons. It won Best Feature Documentary at the 2017 California Women's Film Festival, and has been selected for the SR Socially Relevant Film Festival in New York in March 2018. Our very own Director of Science and Research, Alex Scranton, was an important resource for the director in making this film.
Film Festival link: http://www.ratedsrfilms.org/documentary-features-2018
Vimeo link to movie trailer: https://vimeo.com/249788506
England – WEN
The Women's Environmental Network (WEN) in London runs an EnviroMenstrual campaign providing information and hosting workshops on the health and environmental impacts of menstrual products. WEN supports the use of healthier and more sustainable alternatives to conventional sanitary products, from reusable menstrual cups to organic cotton tampons.
South Korea – Korean Women's Environmental Network (KWEN)
KWEN is leading a campaign in South Korea to eliminate toxic chemicals from menstrual pads. Through product testing, public protests, public forums with elected officials, and media coverage, their work has helped launch a government investigation into the safety of menstrual products sold in S. Korea.
International – Days for Girls
Days for Girls increases access to menstrual care and education by developing global partnerships, cultivating social enterprises, mobilizing volunteers, and innovating sustainable solutions that shatter stigmas and limitations for women and girls. Their DfG POD (Portable Object of Dignity) is changing lives.
We know there are many other groups and women working hard to protect women's health and put an end to cultural taboos that stand in the way. These are just a few examples of women to be recognized not only on IWD, but every day! Let us know some of your favorite HERoes that deserve a shoutout! Please include in the comments below.
————–
TAKE ACTION
Here are five ways you can help keep the momentum going:
Support the Menstrual Products Right to Know Act. Right now makers of tampons and pads are not required to tell you what ingredients are in these products. This bill requires ALL manufacturers of tampons and pads to disclose ingredients!
Support the Robin Danielson Feminine Hygiene Product Safety Act that directs the National Institute of Health to research the impact ingredients in feminine care products may be having on women's health — and will help prevent harmful chemicals from ending up in these products in the first place.
Support organizations like the ones listed above that are working hard to ensure women's health is a priority!
Share this post on Facebook or Twitter, and let others know about the toxic chemicals hiding in feminine care products.
Invite a woman you care about to [spu popup="28447″]join Women's Voices for the Earth[/spu] so she too can stay updated on important information and actions!