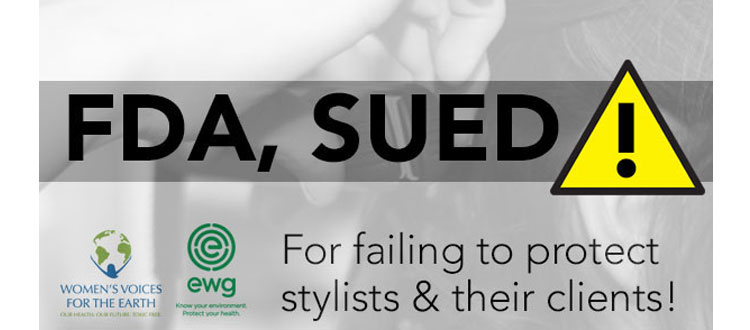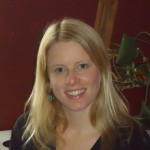 Jamie McConnell
Director of Programs
& Policy
At the end of 2016, Women's Voices, in partnership with the Environmental Working Group (EWG), sued the FDA for its failure to protect the public from dangers of formaldehyde in hair straighteners. In technical terms, we sued the agency for "unreasonable delay" for not responding to a citizen petition that was filed in 2011 by EWG.  Specifically, this citizen petition requested the following actions from the FDA:
— Investigate deceptive practices of companies that conceal the fact that hair straighteners release formaldehyde under normal use
— Require labels for hair straighteners that contain formaldehyde
— Review whether to ban formaldehyde
We filed this lawsuit 1) to raise awareness that formaldehyde in hair straighteners is still very much a public health concern, and 2) to try and compel the FDA to take action on the use of formaldehyde in these products.
The FDA has known for over 6 years that salon worker's health is being harmed by the use of products containing formaldehyde.  Yet, over last 6 years+ the FDA has done very little to restrict the use of formaldehyde and to inform the public of its dangers.
In fact, I would argue that the agency's inaction has led many salon workers and their clients to believe that these products are safe. After all, if they were unsafe the agency would have already taken action, right? Wrong.
Almost every day I hear from salon workers whose health and livelihood have been harmed as the result of these products being used in their salon.
People like Rebecca, who was forced to leave her job after her boss created a hostile work environment when she expressed concerns about her health.
Or Jennifer, who has developed a chemical sensitivity as a result of formaldehyde exposure.
Or Beth, who has difficulty breathing and gets severe headaches and nausea whenever the products are used in her salon.
And Natalija, who had to abandon her career as stylist because of health problems related to chemical exposure.
We filed this lawsuit on behalf of them, and the countless other salon workers who have been harmed by these products. If you are a salon worker who has been harmed by formaldehyde, please consider sharing your story. Contact me at jamiem@womensvoices.org
Click here for tips on how to reduce harmful exposure to toxic chemicals in salons. You can also learn more about the impacts of toxic chemicals on salon worker health here.
Too many stylists health has suffered as result of these products. The FDA must take action. Add your voice to this issue; you can help by sending a message to the agency. Click here!