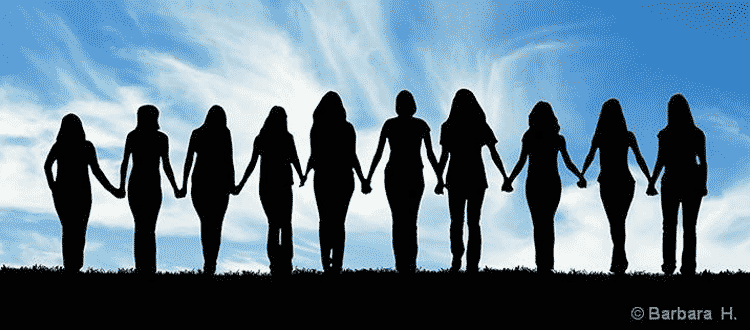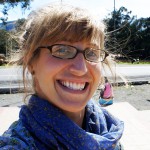 Beth Conway
Communications Director

Grab them by the pussy…  Such a nasty woman…  Blood coming out of her wherever… Woman card… Wasn't allowed to have anything to say…
I have three children; two daughters. My oldest called me from her college dorm the night of the election in utter disbelief. "Mom," she said, "what do we do now?"  And I didn't have the words to answer her, to give her a plan, to tell her it would be okay. Instead, we sat on the phone in silence while she listened to me cry.
You wouldn't have your job if you weren't beautiful… You're disgusting… I think the only difference between me and the other candidates is that I'm more honest and my women are more beautiful…
The next morning my ten-year-old son asked who won the election. I wanted to say, it wasn't the person who boasted 'I could shoot people and not lose voters.'  Or who said we should ban Muslims from entering the U.S., or that 'there has to be some form of punishment' for women who have an abortion. Or who said 'if Hillary Clinton were a man, I don't think she'd get 5 percent of the vote'. But instead I told my son, "Donald Trump."
You know, it doesn't really matter what they write as long as you've got a young and beautiful piece of ass… Look at that face! Would anyone vote for that?… Miss Piggy… Although, the Second Amendment people. Maybe there is. I don't know…
A few days later, I met my sister and mom for lunch, and I took one look at their faces and broke into tears.  I mean broke — to the point where my mom had to hold me until I could catch my breath. "Mom," I said, "what do we do now?"
If Hillary Clinton can't satisfy her husband what makes her think she can satisfy America?
On Saturday, January 21st, I am marching in the Women's March on Washington in DC.  I bought my flight to Baltimore on November 15. Because while I'm not done mourning for racism, misogyny, xenophobia — now I am marching.  Yesterday I am marching. Tomorrow I am marching.
I am marching because words matter.  Actions matter.  I never want to have to excuse, or accept, the words and actions that marginalize, categorize and dehumanize our sisters, our mothers, our brothers, our fathers, our friends, our neighbors, ourselves.
The women at Women's Voices for the Earth are joining in sister marches throughout the nation.  We all have different reasons why we choose to march. There will be many voices at the march, mine will be one of hundreds of thousands.  These are some of other voices you will hear:
Sarada – I march because our voices matter now more than ever. It is by marching and speaking out against hate and oppression that women will lead the way with love, resistance and solidarity. I'm proud to join other amazing women fighting for social justice.
Jean – I'm supporting the Women's March on Washington because, remaining silent in the face of injustice is the same as supporting it.
Alex – I support the Women's March because it is so important right now for us all to know that we are not alone in how we feel.  We have to be seen and heard expressing our disapproval and disappointment when our leaders behave in unethical and inhumane ways.  We can't risk allowing this behavior to be deemed acceptable as a result of our silence.
Erin – This weekend, I will join the women's march in Washington through a sister march in Helena, Montana. I am making the 2-hour drive – over icy, snowy roads – to stand in my power as a woman. I will call for a society that equally values women, people of color, people of all abilities, religions, sexual orientations, and gender identities.
I am marching because I remember staying quiet in school, even when I knew the answers, because I was a girl – and girls weren't encouraged to speak up. Because I know what it's like to be talked over again and again, and what's it's like to be treated only as something to look at, to be slapped on the ass by strangers.
I march for my two daughters – who I hope never doubt their self-worth, their intelligence, their multitudes of contributions to the world that have nothing to do with how they look.
Jamie – I march to make my voice heard. I march against the misogynistic, racist, and hateful rhetoric of Donald Trump and others. I march for justice, unity, and peace.
Robyn – I march because I want to move forward, and I believe that we are being forced backward.  I march because I want to show the world that most Americans don't support the hate, division, greed and ignorance reflected in the rhetoric and actions of Donald Trump.
This march is long. Miles long, years long, with twists and turns, detours and dead ends.  We will probably get lost sometimes too — we have before, and we will again — and we will likely disagree about which route is faster, safer, easier or best.  But there will be inspiring sights to see along the way — welcomed pit stops, rest areas, incredible horizons, and a just journey if we keep moving forward. Together.
I know, I know — metaphors are easy.  What happens now, yesterday, tomorrow is not. I also know that this is something much bigger than I am — and as big as I am.  This is why I march.