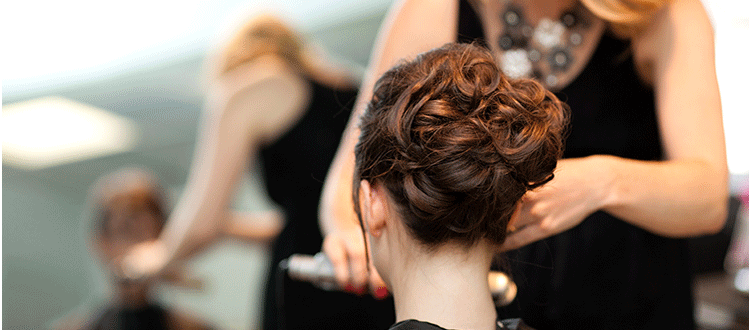 Tip of the Month: Detox Your Salon Visit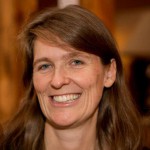 Alex Scranton
Director of Science
& Research
WVE just released Beauty and Its Beast, a report exposing chemicals linked to cancer and reproductive harm in salon products like hair sprays, permanent waves, acrylic nail application and other salon products.
Sometimes it can be hard to know what to ask for when you're at the salon that's going to be safe for both you and your stylist or manicurist. That's why we asked some WVE members who work in or own salons what they recommend to their clients. Check out these tips from our report and from the women working on the front lines to detox beauty!
Beauty and Its Beast Tips
Use less toxic products in the nail salon (when possible) including the following:
Nail polishes free of dibutyl phthalates, toluene, and formaldehyde
Nail polish removers free of butyl acetate, methyl acetate, or ethyl acetate
Nail polish thinners free of toluene or methyl ethyl ketone
Use less toxic products in the hair salon (when possible) including the following:
Hair sprays labeled as "low VOC formulas"
Pump spray products rather than aerosols (to reduce inhalation risk)
Hair straighteners free of formaldehyde or methylene glycol
Tips from Stylists and Salon Owners
Shazz Browne, owner of PinkChixxx Salon in Florida
Hair color: John Amico Colorheads (No Ammonia)
Bleach: John Amico Bleaching Sand
Keratin – Everliss Keratin Organol Reconstructor (No Formaldehyde, Aldehyde, Hydroxide or Ammonia)
Smoothing Therapy: Everliss Keratin Kollagen Komplexx (No Formaldehyde, Aldehyde, Hydroxide or Ammonia)
Organic Smoothing Treatment: Natra-Laxa kHem pHree (No Formaldehyde, Aldehyde, Hydroxide or Ammonia)
Relaxer: kHera Laxa Enzyme Relaxer by Natra Laxa (No Formaldehyde, Aldehyde, Hydroxide or Ammonia)
Natalija Josimov, stylist in Manhattan
Hair Smoother: Pravana Perfection Smoothout.
This is truly formaldehyde and derivative free; it's amino acid and shea butter based. It actually improves the condition of your hair unlike keratin treatments and is safe for use on pregnant women even. It does not straighten, but one treatment will remove about 95% of frizz and 60% of curl for up to 3 months. Benefits are also cumulative in that the more treatments you do, the better results and overall condition of your hair.
Eneshal Miller, stylist in Maryland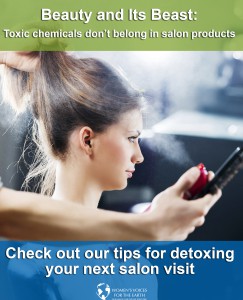 Protect Hair from Over Processing with Natural Oils

Natural oils replace the moisture hair often loses from shampoo, intense heat, flat ironing, blow outs, combing, brushing, and environmental factors.
Salon Preparation
1. Ask the stylist to seal the cuticle of the hair to avoid long term damage.
2. Insist that the stylist use a one heat solution to prep hair for the final stages of the desired results. Avoid three rounds of high heat to style hair.
3. Lower temperatures: if the stylist preps properly, high heat is not needed.
At Home

Coconut Oil / Lemon Juice:
Apply to scalp for 5 minutes, massaging from roots to ends. Place hair in hot towel wrap for 5 minutes.
Rinse with lukewarm water. Alternatively, place hair under a cap, wrap with towel, and leave on overnight, then rinse.
Roya Adjory, owner of Nori's EcoSalon in Encino, CA
Make a switch to a non-toxic hair color line—they are now being offered by few companies. I personally like Eco colors.
Clients: women need to be curious enough to ask the stylist what is being put on her scalp and if the stylist knows what is in it.
Stylists: Educating the client means changing people's buying habits and choices they make. The more they know what is toxic what is not, the better chance we have in creating a cleaner environment for working and receiving clients.
Want more tips? Check out our Tip of the Month archive!