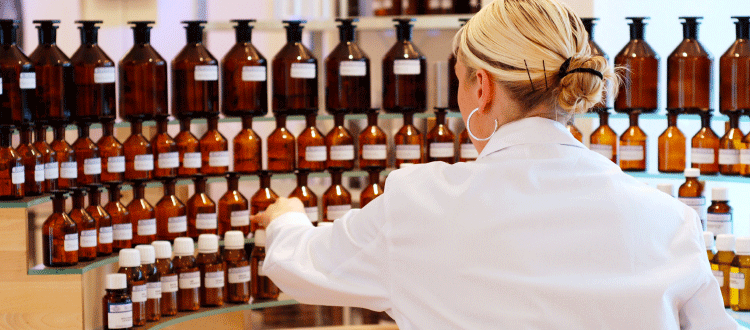 Trade Secrets vs Women's Health in California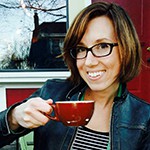 Caitlin Copple
Communications Consultant
Women's Voices' staff let out a collective "WTF!" last week when we learned that 22 companies are attempting to skirt the intent of the progressive California Safe Cosmetics Act by hiding carcinogens and reproductive toxins in their products
Our rock star Director of Science & Research, Alex Scranton, conducted the analysis, which showed companies are avoiding the law's intent by seeking trade secret status in the California Safe Cosmetics Program Database. The consumer-oriented, searchable database, which is a key part of the law that is supposed to let consumers research products that may contain harmful chemicals, appears to have a slight loophole.
This "trade secret" status encompasses 1,500 products that contain toxic chemicals–-products that you and your loved ones may use every day.
These 22 companies include the makers of Dial, Right Guard, Tresemme, Nexxus, Gold Bond, Selsun Blue, and even "green" brands like CHI Organics.
At WVE, we like to keep it simple. We get that companies want to protect their competitive advantage. But trade secrets should never, ever trump public health. Period.
Take Shiseido, a manufacturer of skincare, make-up and fragrances sold at popular retailers like Macy's and Sephora. The company filed for trade secret status on ingredients in nearly 400 products they reported to the state.
We highly doubt all 400 products really contain chemicals in need of trade secret protection. More likely, Shiseido is taking advantage of the trade secret status to maintain competitive edge at the expense of women's health.
Our sisters at the Campaign for Safe Cosmetics agree and joined us in calling out the companies requesting trade secret status
"It's just plain wrong that companies are hiding chemicals linked to cancer and birth defects under the pretense of trade secrets," said Janet Nudelman, director of program and policy and co-founder of the Campaign. "Consumers want and deserve full ingredient disclosure."
So what to do now?
Tweet us at @women4earth and tag the companies using #nosecrets. If you own products made by any of these companies, call the 800 number on the label and ask them why they are hiding from their customers.
So quick! Run to your bathroom cabinet and see if you own any of the products made by the 22 companies who value trade secrets over public health:
Alberto Culver
Alberto Culver USA, Inc.
Chattem, Inc.
Colgate-Palmolive Company
Conopco, Inc.
Demeter Fragrance Library, Inc.
Farouk Systems, Inc.
Great Clips, Inc.
Jan Marini Skin Research, Inc.
Lumene Oy
Melaleuca, Inc.
Nars Cosmetics
Regis Corporation
Robell Research
rolland srl
Rowpar Pharmaceuticals, Inc
Schwartzkopf & Henkel
Shiseido America, Inc.
Shiseido Ltd.
Tammy Taylor Nails, Inc.
The Dial Corporation