Seven Beauty Mistakes You Don't Know You're Making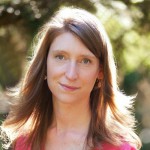 Joanna Runciman
Radiant Woman's Handbook
Joanna Runciman writes for www.ActualOrganics.com and is a freelance writer and life coach.  She is the author of The Radiant Woman's Handbook. She is passionate about women being kind to themselves whilst navigating the curvy path of life.
Beauty, as defined by the majority of media, is a very different beauty to how I define it. The air-brushed version of beauty is an unachievable look, a fake 'perfection' but a woman being true to herself and caring for herself naturally is my kind of beauty.
For years I bought the latest creams and potions hoping they would make me beautiful. Yet it was only after I accepted myself that I felt radiant.  I won't ever look like the air-brushed 'perfection' and I'm very happy being the 'wonderfully imperfect' me!
1.     Not reading labels
Reading skin care labels is essential to know what's really in your skin care. Claims abound, but the ingredient label shows what's really in your skin care—and that is valuable information worth knowing!
Women's Voices for the Earth is a great resource for showing exactly what's what in skincare. Learn more about toxic ingredients here. A label might say the product 'creates shine,' but how and with what? Not understanding labels is a beauty mistake.
2.     Complicating skin care
Believe it or not you don't need complicated ingredients to look radiant. Simplify your skin care routine and use less product, perhaps even opt for ingredients like shea butter, clay, coconut oil, jojoba oil, aloe vera and castile soap. They are inexpensive, non-toxic and multi-use; shea butter works for lip balm or taming your hair!
Many ingredients can sound scary but may not be; for example 'helianthus annuus' is actually sunflower oil! However "natural" on a label may not be, it's so confusing. Transparency and listing ingredients is what we want.
3.     Skipping sleep
Ignoring sleep in favor of the computer (we've all done it!) is unwise and a big beauty mistake. Sleep is essential for allowing the body to regenerate, consolidating your memory, improving your mood, balancing emotions, and providing much-needed rest. Getting fresh air and sunlight in the morning is ideal, as we have receptors in our eyes that rely on the daylight to set our internal clock. So when it's time for a morning coffee, enjoy it outside! (If it's warm enough, that is…)
4. Using nail polish all the time
You probably know that many polishes contain endocrine-disrupting phthalates. That was, in part, why I stopped using polish all the time. I was a long-nails-and-polish girl in the 90s but starting thinking "why am I spending money on this product" especially once I learnt there are toxic chemicals in many polishes.
On the plus side, it is possible to care for your nails without polish. I use an orange stick for my cuticles and make my own DIY nail oil which is inexpensive, easy-to-make and keeps my nails strong and healthy. If you simply can't give up polish then a great compromise is the "three-free" polishes.
5. Ignoring how you talk about yourself
Even if you're using the most fabulous non-toxic beauty products, it won't matter in the least if you're speaking unkind words to yourself. Words are important (I have a whole chapter on this topic in my book!); if you are saying "I hate my hair" or "I wish my thighs were thinner," then that is not positive nor encouraging radiance. Choose words that build you up and make you feel good, words that nurture your body rather than words that punish yourself.  There will always be critics; don't be one of them. You are beautiful just the way you are today!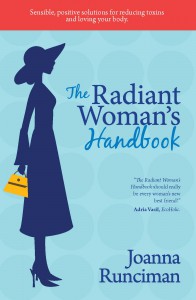 6.     Dismissing your "cosmetic footprint"
When buying personal care products, consider the ingredients inside and what their "cosmetic footprint" might be. What you used in the shower this morning is washed down the drain. Depending on the ingredients, they might have an impact long after you've left the bathroom.
Take, for example, triclosan in shower gel. Sandra Kweder, deputy director of the FDA's drug center, said, "I suspect there are a lot of consumers who assume that by using an antibacterial soap product, they are protecting themselves from illness, protecting their families. But we don't have any evidence that that is really the case over simple soap and water." There is evidence that triclosan has a negative impact on our environment.
It is possible to look radiant, use less, and love who you are. It takes acceptance of the fact you are a natural beauty, rather than an airbrushed model portraying unachievable perfection.  You are you. You are beautiful.
Join Joanna and Women's Voices for the Earth for a lunchtime Facebook chat on holistic non-toxic beauty: Thursday, 1/30 at 11:00am PST/2:00pm EST.