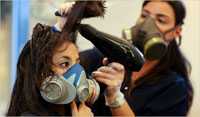 Like It or Not, You're Affected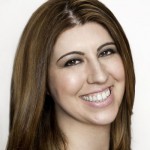 Dawn Marino
Stylist and creator of
Pretty Toxic blog
This blog was originally posted on Pretty Toxic: Untangling the Beauty Industry.
Hair stylists, clients and salon owners in the United States may be included in the Brazilian Blowout Class Action Settlement without their knowledge. What does this mean? For starters, affected stylists and clients looking to sue the company can not do so unless they exclude themselves from the settlement before the pending deadline. The problem with this? Chances are, you may qualify to be part of the settlement right now and do not even know about it.
Notices from the Los Angeles County Superior Court are being sent to salon owners that have purchased the Brazilian Blowout Solution or the Acai Professional Smoothing Solution to advise of the Class Action Settlement against GIB, LLC (makers of the solution). Chances are, however, that many of the stylists affected have long since left their place of work to avoid exposure to the toxic product that has been making so many industry workers and clients sick. Therefore, they may never know that they are potentially part of the settlement. This goes for clients, as well, who many not even realize they had an opportunity to be compensated in this settlement.
Furthermore, stylists and clients who actually may want to be part of this settlement may not know that they have the option to apply for reimbursement. Salon owners and stylists still at the relevant salons are the ones responsible for altering them of their options.
The lawsuit reimburses owners and stylists for the cost of bottles of products they purchased for $75 per purchase, and clients for the cost of treatments they received by allowing a reimbursement of $35 per service, for a maximum of three, not to exceed $105 in compensation provided products were purchased or services were received before June 6, 2012. Here is the link to submit a claim as a stylist and as a client.
There is an option to claim reimbursement for medical expenses provided they fall into specific guidelines, with transitory symptoms not lasting for more than 10 days past exposure, and for a maximum of $2,000. This excludes chronic symptoms and side effects of the formaldehyde.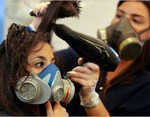 For many of us who struggle with the side affects, being compensated for a few bottles of product does not even come close to the amount of suffering we endure on a regular basis as a result of this company's negligence. Also, I know for myself it's been two years and I am still symptomatic with lasting affects to my health, and I am sure Jen can attest the same for herself. So our symptoms go well past the 10 day mark that the settlement allocates. This is why it is crucial that stylists and clients who have suffered adverse health effects remove themselves from the settlement list if they plan to seek more compensation, otherwise they will not be able to do so. In order to exclude yourself, submit a written request with your relevant information.
For someone like myself, I know I can not rely on the owner of the salon that I left after exposure to have told me about this settlement. To this day she denies that the Brazilian Blowout made her staff sick and has blatantly lied about the situation when asked. I am not alone in this situation, so we need to get to the word out to ensure that stylists who have left their salons due to exposure to the toxic product are able to decide for themselves whether or not they want to exclude themselves from this settlement. We often face a lot of scrutiny from those in the industry who don't want to stop using these dangerous treatments because they are so lucrative, or because they themselves are not showing symptoms so we can not necessarily rely on our former employers to contact us about the settlement.
The hearing date for the Brazilian Blowout Settlement is October 24, 2013. Therefore, the deadline to exclude oneself or to submit a claim must be postmarked no later than September 23, 2013.
Many of us won't be satisfied until the Brazilian Blowout and other toxic smoothing treatments are removed from the market. For some of us, this settlement may seem meager and we may not want to be a part of this, wanting the option to sue separately. For others, this settlement may be something they would like to be a part of. Either way, whether you act or not, you are ultimately affected as of now. You have until September 23rd, 2013 to decide your course of action. Please spread the word to your colleagues – stylists and owners alike – and to your clients so that everyone has a chance to make their own informed decision before it's too late!