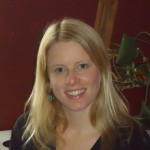 Jamie McConnell
Director of Programs
and Policy
Salon workers dedicate their lives to making their clients look good, but there is an ugly side to this industry. Some chemicals used in salon products may pose serious risks to workers' health. On a daily basis and often for long periods of time, salon workers are exposed to chemicals such as formaldehyde, dibutyl phthalate, toluene, methyl methacrylate (MMA) and many other chemicals that are used in dyes, glues, polishes, straighteners, acrylic nails and other salon products. Many of these chemicals are linked to cancer, allergies, respiratory, neurological and reproductive harm. This is especially troubling considering the demographics of the industry: Women make up 96 percent of the industry's workforce and most are of reproductive age, making them more vulnerable to chemical exposure.
To help reduce salon worker's exposure to some of the most toxic chemicals Women's Voices for the Earth designed a resource specifically for workers, Toxic Chemicals in Salon Products: What Salon Workers Need to Know. The fact sheet includes a list of chemicals to avoid, best practices for reducing exposure, and tips for where to find ingredient information (since salon product labels are not required to list all ingredients).
Why Are Harmful Chemicals Allowed in Salon Products?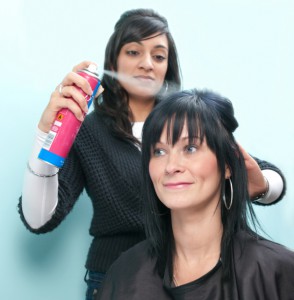 Of course, many of these chemicals, despite their severe health impacts (ever heard of Brazilian Blowout??) are legally allowed in salon products. That's because the salon and cosmetic product industry is barely regulated in the United States. On the Food and Drug Administration's (FDA) website the agency states that the "FDA does not have the legal authority to approve cosmetics before they go on the market."  What that means is that the FDA does not require pre-market safety testing of ingredients BEFORE they are used in salon products and cosmetics we come into contact with every day. What's more, salon products don't need to be fully labeled, making it difficult for workers to know exactly what's in the products they are using.
Women's Voices for the Earth supports the Safe Cosmetics and Personal Care Products Act, which is a bill that would phase out harmful chemicals in salon products and retail cosmetics. Until we pass stronger laws like this one, one of the things you can do is arm yourself with the information you need (like WVE's resources & factsheets) to protect yourself from harmful chemicals.
Not a Salon Worker?
If you're not a salon worker but are concerned about what chemicals you may be exposed to when you go to a salon, download this fact sheet and bring it to your salon to ask your stylist or manicurist if any of the chemicals listed are in the products she uses on you. If yes, maybe you can start a conversation about switching to a safer alternative, both for her health and yours. After all, sometimes the price of beauty just isn't worth it!