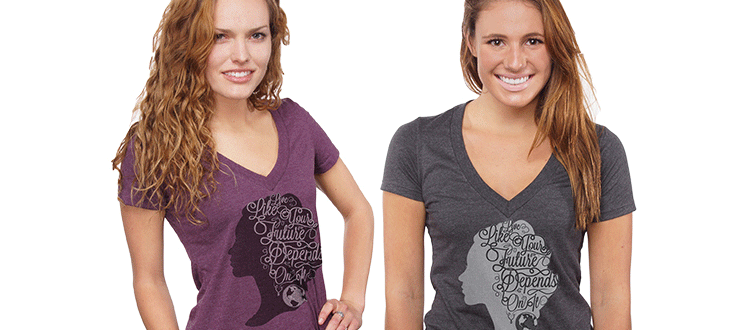 A Stylish Way to Support WVE
Now through June 10th!
WVE is partnering with Selfless Tee to help fund our work to raise the voices of women and girls for a non-toxic future.  (Yay! Finally, some cute apparel that supports WVE!)



This beautiful artwork was custom designed for WVE members, featuring a woman's silouhette and the elegant typography:
Live like your future depends on it.
Even better: $7 from every shirt sold supports our programs! These shirts are ONLY available for the next 10 days – so get yours now!
There are hoodies available too! We've already gotten ours. And ones for our moms, dads, daughters, and friends. What can we say? We love having a way to spread the word about WVE that's stylish!
Your turn!