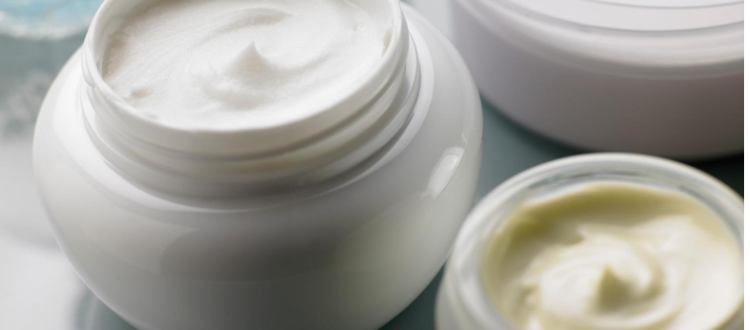 Skin Lightening is Getting an Awakening. Or is it?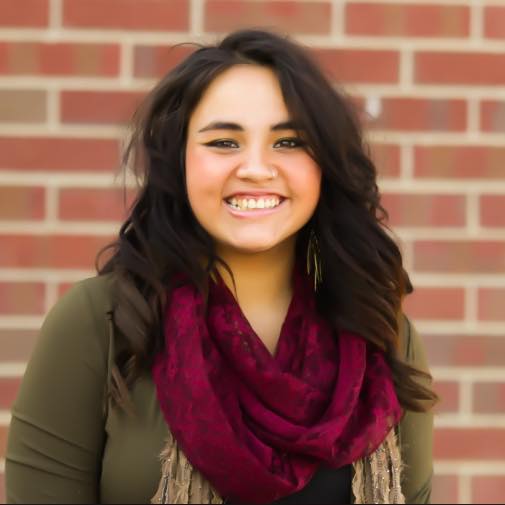 Zonya Dawson
Digital and Communications Coordinator
Born and raised in Bangkok, Thailand to a dark skin Thai mother and a light skin Canadian father I have "tan" skin. I am the crème beige or the warm medium of the shade matcher. My sister? Well, she is lucky; she is your ivory or fair.
From the ages of 6 to 13 once a week my mother lathered my arms and legs up with a "turmeric scrub" and spent 30-40 minutes scrubbing me. I loved it, as a kid, it was our "spa day" and my mom and I would both be lathered in this delicious smelling scrub and watch soap operas together as it sat on our skin for hours.
I would ask her why my sister didn't join us, and she would say "well, your sister is already white, she is lucky she has your dad's skin. You have my skin."
I smiled and accepted the answer and felt lucky I was the one that got to spend quality time with my mom.
Between the ages of 8 and 13, I remember my parents taking me off dairy because they thought I might be allergic to dairy because I would get unexplained rashes on my legs and arms that just didn't go away.
Then we moved to the U.S. And my allergies stopped. My mom suggested it was because the air of the Colorado mountains or the milk in America was different. But I also remembered that was the year we ended our "turmeric scrubs".
—————————
This June, Johnson & Johnson — which sells skin-lightening products in Asia and the Middle East like Neutrogena "Fine Fairness" and Clean & Clear "Clear Fairness" — announced the company will stop selling these products that are purchased by some consumers to lighten skin tone.
This decision comes following anti-racism protests in response to the killings of George Floyd, Breonna Taylor, and Ahmaud Arbery, which has helped shine a bright light on the historically racist marketing of corporations of which is particularly embedded in the cosmetic and personal care industry.
Johnson & Johnson was amongst many companies that renamed and/or pull products from markets around the world. But unfortunately, the cosmetics industry still has major damage and injustices to remedy, particularly when it comes to skin-lightening products sold in Asia.
Kosum Omphornuwat, director of the master's program in women, gender, and sexuality studies at Thailand's Thammasat University said in an interview with VICE, "I doubt that one U.S.-based brand pulling their skin-lightening products off the shelf—especially for political reasons—would have any major impact on the Asian skin-whitening product market."
The global skin-lightening market, which is growing every year, is expected to be a $13.7 billion industry by 2025, with Asia-Pacific accounting for 54.3 percent of that figure, according to a 2019 Grand View Research report.
In Thailand, white skin is a precursor to be considered feminine, or beautiful. Advertisements strung up on the sides of skyscrapers feature models with porcelain skin, the same skin can be found on A-listers alike.
"Consumers in Thailand see pale skin as the ideal standard of beauty," Omphornuwat said, "and the quest to attain that ideal doesn't end with cream—pills and IV drips are also among the treatments that promise to lighten consumers' skin tones."
In the country's status-conscious society, fair skin is also deemed to denote class and refinement. "White skin is seen as a mark of higher social status," says Suwirakorn Ophaswongse, an assistant professor of dermatology at Bangkok's Srinakharinwirot University in an interview with South China Morning Post "Darker skin has traditionally been associated with rice farmers and laborers who work in the sun."
My mother grew up extremely poor, "2 eggs for 7 kids, poor" according to her. She worked selling food in pushcarts at the age of 12 and delivered milk on her bike at 14, she blamed her darker skin on the constant sun exposure in her younger years as a poor "laborer".
I vividly remember my mother's vanity in the bedroom. On the right side lined with Chanel No.5, Yves Saint Laurent's "Poison", and other collector's perfumes from France and Italy. On the left lined with Ponds, Loreal, and a slew of "off-brand" products all with the word WHITE prominently written on them. Weekly, my mother would go get a facial and would come home looking like layers of her skin were lasered off.  She told us it was a skin lightening procedure that would make her "more beautiful."
After our move to the U.S., my mother was stunned she couldn't buy skin whitening products as easy as she could on the streets of Bangkok. She had my dad drive her to every Walgreens, Safeway, and Macy's beauty counter within 50 miles and she left empty-handed. Which resulted in her ordering products from the internet; on our yearly trips back to visit family, she would book many back to back appointments with a skin clinic and her suitcases would be lined with the next best thing in skin lightening.
As time went on my mother developed an allergic reaction, possibly contributed to creams, scrubs, peeling procedures, or a combination thereof. After meeting with a licensed dermatologist, they immediately warned her to stop all procedures and "skincare" routines stating; those creams advertised to have natural or herbal qualities are nothing but ammoniated mercury, a highly toxic chemical once used in disinfectants.
According to the Food and Drug Administration (FDA) of Thailand, "the heavy metal can temporarily suppress melanin production, thereby causing the skin to turn lighter within days or weeks. In centuries past, mercury was used in cosmetics to remove freckles, age spots, and other blemishes." They continue, "even in low concentrations, however, mercury can permanently damage the skin and cause severe health problems, including acute kidney ailments and impairments to the nervous system."
Last year a 35-year-old woman in northern Thailand died of kidney failure after using "herbal" whitening creams and supplements she had bought online.
————————————————
In Asia, the conversation centers around colorism. Distinct from racism, it is tied to and rooted in it; in the lightness of your skin.  According to Vox – "Colorism — a form of prejudice that places a higher value on people with lighter color skin — differs from racism because discrimination commonly occurs within, rather than between, racial groups. Historically, darker skin has been deemed undesirable and equated with being poor in many cultures due to Western colonialism and exposure to Eurocentric wealth and beauty. As a result, the beauty industry has long played into these insecurities for profit, perpetuating the cultural cycle."
Addressing the systematic, cultural and oppressive pressures to achieve white skin may finally be gaining traction in North America and Western Europe — even if it is still the early stages — but it shows no signs of slowing down in Asia. Whitening creams account for half of the $320 million Thai markets for facial creams, according to research firm Nielsen.
Sarawut Pornpatanaruk, founder and CEO of Do Day Dream, the company behind SnailWhite — a skincare producer based in Thailand — stated in an interview with Forbes, that he doesn't see any threat of a backlash against SnailWhite, saying that aspiring to have fairer skin is still culturally acceptable. He is introducing new products every year, and the original (skin lightening) cream, which was his sole product at one time, now makes up 37% of total sales.
Asian beauty standards have long put whiteness at a premium, and this dangerous aesthetic runs deeper than skin color.
————————————————
My mother today still uses whitening beauty products disguised to "help support skin's natural resistance to the appearance of dullness, dark spots and uneven tone." She understands and acknowledges the harm that "Asian" beauty brands are doing and vows to never again buy whitening cream at the markets again.
She now uses products like Shiseido (a Japanese Company)'s White Lucent Brightening Gel Cream at $70 a jar she believes it will "do the trick" and has no harsh chemicals because it is "paraben free" and "dermatologist recommended".
On her recent trip back to the U.S. she also purchased Estée Lauder's Perfectionist Pro Rapid Brightening Treatment clocking in at $110 for 1.7oz. This cream promises to correct uneven skin tones and removes dark spots. She asked the sales person at the Macy's beauty counter what is the difference between "brightening and whitening" the response she received was, "this product was designed for Asian skin, looking for an overall lightening effect but it is preferred we call it brightening here."