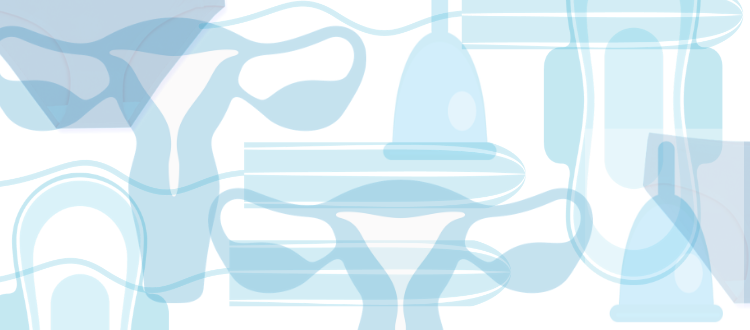 AB 1989: Ingredient Disclosure and Corporate Influence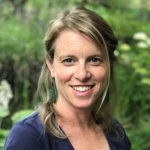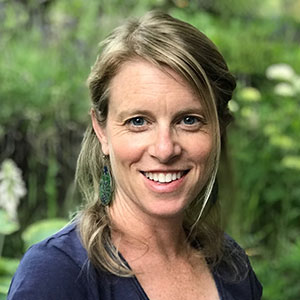 Jamie McConnell
Deputy Director
AB 1989 was introduced in California this legislative session by Assemblymember Cristina Garcia to increase the disclosure of ingredients in menstrual products. The bill allows companies to withhold ingredient information as confidential business information (CBI) but does not allow ingredients to be withheld as CBI if they appear on the California Department of Toxic Substances Control's Candidate Chemicals List. From the get-go Women's Voices for the Earth had serious concerns about the bill and opposed it unless the bill was amended.
Some of our concerns included:
AB 1989 is modeled after California SB 258, the Cleaning Product Right to Know Act. SB 258 was negotiated specifically around cleaning products and was not meant to be applied to other product categories. Period products are completely different than cleaning products—there are different ingredients/chemicals used that may not be captured on the Candidate Chemicals List and the exposure route is totally different. In fact, vaginal exposure or exposure to sensitive vulvar tissue may result in more absorption of chemicals into the body/blood stream.

 

Well known allergens MI/MCI that are used in menstrual pads, particularly adhesives, do not have to be disclosed under this bill.
Fragrance allergens only have to be disclosed down to 100 ppm. This is way too high considering where these products are used on the body. The 100ppm threshold was included in SB 258, and was the threshold for allergen disclosure in the European Union (EU) for detergents.

 

Fragrance ingredients (except for allergens) only have to be disclosed at 100ppm which is concerning given the route of exposure. Although if they are on the DTSC Candidate Chemical List they have to be disclosed no matter the level. It's a shame corporations who manufacture tampons and pads even use fragrance in the first place, and perpetuate the stigma that periods are something that needs to be disguised.

 
We asked Assemblymember Garcia to amend and strengthen the bill in the following ways:
Include a provision whereby in two years the designated lists are reviewed and additional chemicals/lists are added to capture ingredients of concern found in menstrual products. There is currently a considerable lack of information about what ingredients are used in menstrual products, making it difficult to know if the DTSC Candidate Chemical List sufficiently covers ingredients in menstrual products.

 

Expand the authoritative lists referenced in the bill to include the EU Annex II and Annex V in order to capture the allergens MI and MCI and expand the ingredients of concern that are required to be disclosed.

 

Lower the threshold for fragrance allergens from 100 ppm to 10 ppm. 10ppm is the threshold for fragrance allergens in the EU for leave-on products.

 

Lower the threshold required to disclose all other fragrance ingredients. Fragrance can contain toxic ingredients, and considering the use of these products in the vagina and on sensitive vulvar tissue, this is information people who menstruate have a right to know, no matter the level.

 
Why WVE Has Gone Neutral
Because so many of you joined us in voicing your concerns about the bill  — contacted Assemblymember Garcia's office, emailed your representatives, called and tweeted decision makers and put the pressure on P&G and Kimberly Clark — we were able to help strengthen this bill to provide you with more information about what are in period care products. THANK YOU! Your voices and actions made a huge difference!
But, unfortunately, due to fierce industry opposition to our amendments the only amendment that was made was lowering the threshold for disclosing fragrance allergens to 10ppm. Don't get me wrong, this was definitely an improvement and one to be celebrated, but the Assemblymember Garcia would not accept the amendment unless we dropped our opposition to the bill. Because the bill has a good chance of passing the Senate (it sailed through the Assembly) we felt it was in the best interest of people who menstruate if Women's Voices for the Earth changed our position to neutral in order to get the amendment, which will result in the disclosure of more fragrance allergens. 
Still, it's with a somewhat heavy heart that I write this. Despite the many organizations that opposed the bill unless it was amended, organizations including California Latinas for Reproductive Justice, Sierra Club, CALPIRG, Breast Cancer Prevention Partners, Center for Environmental Health, Period Equity, Turning Green, and the National Women's Health Network, legislators voted yes for the bill in the Assembly without any attempt to strengthen it. And despite the efforts of the NGOs listed, corporate interests, including Procter and Gamble (makers of Tampax and Always) and Kimberly Clark (makers of Kotex), and the fragrance industry, won out. 
Procter and Gamble and Kimberly Clark OPPOSED the disclosure of allergens MI and MCI. Think about that the next time you decide what period products to buy. 
Next year the NY law requiring disclosure of ingredients in menstrual products will take effect. The intention of that law was to require disclosure of all intentionally added ingredients, without explicit exemptions for CBI. Stay tuned for whether Procter and Gamble and Kimberly Clark oppose meeting the requirements of that law. Will these corporations and the fragrance industry sue? We will have to wait and see but know this, Women's Voices for the Earth will continue to fight for your right to know!!