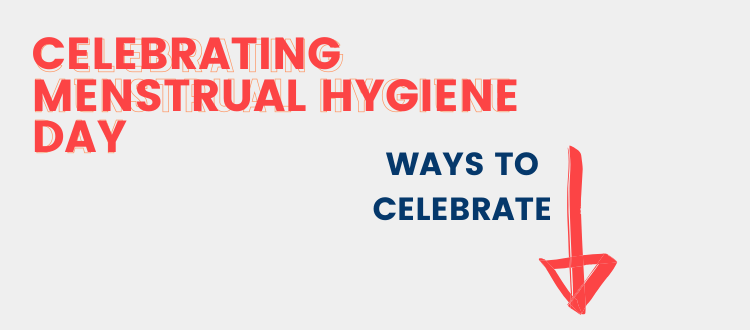 4 Ways to Celebrate Period Health on Menstrual Hygiene Day!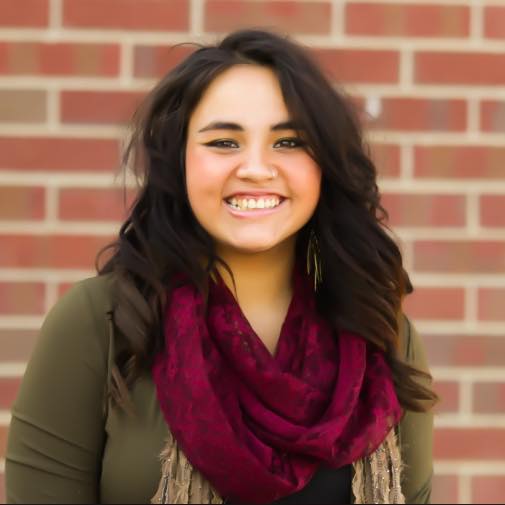 Zonya Dawson
Digital and Communications Coordinator
May 28th is Menstrual Hygiene Day. People around the world are celebrating period health today! Launched in 2014, Menstrual Hygiene Day (MH Day) is a global advocacy platform that brings together the voices and actions of non-profits, government agencies & individuals to help ensure period health is a priority! You can learn more about the movement here — but first, here are 4 ways to engage today and every day to raise your voice for period positivity! 
1. Submit your "My first Period" story...
…to be featured on our website and social media.
By creating dialogues about very real and normal things people go through, such as menstruating, we are effectively dismantling the stigma (de-stigmatizing) of menstruation. By sharing your story, you are participating in a crucial way of combating menstrual stigma. Yep – talking abut periods is that powerful! Zap us your stories at womensvoices@womensvoices.org.
2. TAKE ACTION FOR YOUR RIGHT TO KNOW!
California is attempting to put an end to ingredient secrets in period care products — but unfortunately bill AB 1989 falls short by allowing corporations to hide ingredients as confidential business information, including chemicals of concern like allergens, plasticizers and polymers. The impact of chemicals used in menstrual products has been sorely under researched, partly because of a lack of ingredient disclosure and a full understanding of what's in these products. If passed, AB 1989 will continue to create barriers to important ingredient information!
NOT IN CA? Even if you don't live in California, you can still help raise awareness about how this bill does not do enough for vital right-to-know information, by simply retweeting this tweet! ?
California bill #AB1989 denies the public important #righttoknow information & falls short in protecting the health of people who menstruate by allowing corporations to keep ingredient secrets. pic.twitter.com/RJ01Qy5T9T

— Women's Voices for the Earth (@women4earth) May 28, 2020
3. Follow and Like these organizations & people...
…who are working hard on menstrual equity issues, policy and culture shifts. Here are a few we want to uplift. Let's keep growing this list! Tell us – who are some of your favorites? (Share in the comments section below):
Love your menses – @loveyourmenses
The flow world – @theflowperiod
Black Women for Wellness – @bw4wla
Black Women's Health Imperative
Days for Girls International – @daysforgirls
#HappyPeriod – @wearehappyperiod
Korean Women's Environmental Network
Menstrual Hygiene Day – @menstrualhygieneday
Period Equity – @periodequity
Jennifer Weiss-Wolf – @jenniferweisswolf
Period Positive – @period_positive
Period: The Menstrual Movement – @periodmovement
Turning Green – @turninggreenorg
WE ACT for Environmental Justice – @weact4ej
Women's Environmental Network – @wen_uk
Environmenstrual Campaign – @environmenstrual
The Student Period Movement – @thestudentperiodmovement
4. Participate in our "Our Story, Our Flow" workshops
Our Stories, Our Flow workshops are interactive virtual conversations about menstruation that center and de-stigmatize the way we talk about, understand, and experience (or have experienced) safe and healthy period. You will learn about toxic chemicals in period and intimate care products, ways to avoid them, and share stories and experiences about periods. We enthusiastically welcome all gender identities, and people from all ages who have experience and/or a relationship with menstruation. We are limiting our workshops to 15 participants to allow for fluid conversations. For questions or more info contact, WVE's Program and Outreach Manager, Maria Ignacia at mariaignaciams@womensvoices.org.
For California Residents
DATE: Thursday, JUNE 11th
10:00AM – 11:30AM PT
Sign up now – click here.
DATE: Tuesday, JUNE 23rd
2:00PM – 3:30PM PT
Sign up now – click here
Open to All
DATE: Friday, JULY 17th
12:00PM – 1:30PM PT / 3:00PM – 4:30PM ET
Sign up now – click here
DATE: Thursday, JULY 30th
12:30PM – 2:00PM PT / 3:30PM – 5:00PM ET
Sign up now – click here