Simple Ways to Support Salon Workers Impacted by COVID-19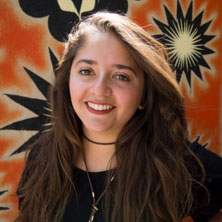 Maria Ignacia Miranda Santis
Program & Outreach Manager
At WVE, we care about the health and wellness of salon workers. For years we have worked to raise awareness about harmful chemicals used in salon products, and their impact on salon workers' health. Now, during this crisis, our thoughts are with salon workers whose livelihood, like so many others, has been impacted by the pandemic.
Salon workers are usually self-employed or categorized as independent contract workers, which means they are less likely to have health insurance and paid sick days; rely heavily on the income they bring in through their services; and some of them are also immigrants, which means they might not be able to access federal and state benefits. And right now, many are feeling the financial impacts of having to close their services. While experiences of each stylist are unique, what we've universally heard from hair and nail salon workers is that they need community support from their clients.
Here are some things you can do to support your favorite salons:
Financial Support:
Buy a gift card to your favorite salon/stylist for yourself to use on a future visit
Buy a gift card for your friends/family
Buy salon merchandise (if available)
Call your stylist and ask them what you can do to help
Free Support:
Schedule an appointment for May or June (dependent on whether social distancing requirements are lifted by this time)
Share their info online with friends and family – encourage future appointments
Write a review online (Google, Yelp, Facebook)
Share a post or like a post from your favorite salon/stylist
Share this blog and the following resources with your hair/nail professional
Resources for Salon Workers
The resources for salon workers and owners vary from state to state and even city to city, so be sure to check in with your local community to see what else is available for you. However, here are some tips and places to start finding support:
Some electrical companies have committed to continuing to keep the electricity on in people's home, even if people are not able to pay their bills at the moment. They might even have a payment plan option available. Call your local electrical company to see what they are offering.
If you have student loans, you can call your lender or loan servicer and check in with them to see what they are doing to help you through this time.
Some landlords have also waived/postponed the rent for their tenants. You can call your landlord if you are renting and see what their policy is during this time.
Some states are putting together resources for their residents. For example, in Colorado, Governor Polis put together a website – https://covrn.com – where people can donate money, their time, or blood if they are able to do so. All of the donations "will be providing aid to support Colorado communities and organizations affected by the recent outbreak of COVID-19." Check your state website to look for more local resources.
The California Healthy Nail Salon Collaborative put together a list of resources for nail salon workers in California which you can find in English and in Vietnamese. Check to see if any of these are also offered in your state.
You can also call 211 to see what resources and help are available in your area.
Domestic Violence Hotline: 800-799-7233 – Not everyone who is isolated to their home feels safe. Please use this resource for you or loved ones you are concerned about.
For more information, check out this great article from Teen Vogue: Nail and Hair Salons are Beginning to Close. How will this Affect Workers?
We hope you are all staying safe and healthy, and practicing social distancing if and when you can. We will continue to provide you with ongoing resources, support, and updates to help you take care of yourself and take care of your community.
Please don't hesitate to reach out with questions you have on protecting your health, or please share with us any experiences you've had on finding, or providing, support in your community in the comments below.
Be well. Be safe.