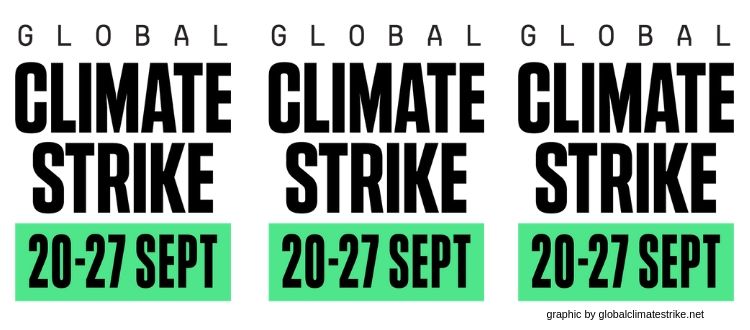 Join Young Climate Strikers to Speak Up for Climate Justice!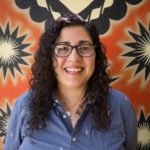 Amber Garcia
WVE's Executive Director
Let me be frank. The Earth needs our help.
That is why communities across the world are coming together September 20-27th to join young climate strikers to speak up for climate justice.
The Amazon Rainforest is on fire. Our glaciers are melting at alarming rates. Hurricane Dorian devastated the Bahamas. Across the globe we continue to break records for extreme weather, extreme temperatures and extreme destruction. We know this isn't news to you. We know you're paying attention. We know you're concerned. So are we.
Women's Voices for the Earth is not going to stand by and let this continue. We are closing our office on September 20th to allow our staff throughout the country to participate in local events. We need you to join us – find an event in your local area and get your friends and family to join you!
Chemical pollution and greenhouse gasses are being released into our environment at a staggering level from the way we produce our food, to how we heat and cool our homes. We also need to be real that what's happening to our climate is connected to what's found in the products under our sinks, in our cabinets, and on our shelves. From household cleaners to shampoo, petrochemicals (oil) are the basis of too many of products we use in our daily routines. This is made that much worse by the huge amount of plastic packaging they all come in.
The way everyday products are created, distributed, used, and disposed is having a dramatic and dangerous impact on our health and environment. People of color, Indigenous people, and low income families who often live in areas where pollution from manufacturing plants is highest are bearing the brunt of the public health crisis. Meanwhile, companies push products on us as "must-haves" to keep our homes and our bodies "clean", "healthy" and "beautiful" with toxic ingredients that get washed down the drain, and released into our air at levels as high and alarming as emissions from cars and trucks.
Our Earth is sick. It is no coincidence that we are sick, too.
We know that for some of us there is opportunity to buy safer products or eat better. We may live in areas where we are empowered to reduce and reuse, or communities with strong, effective recycling programs. That's great, but it is out of reach for many and is just not enough! We need to demand change from industries and from a system that puts profit over health.
We are grateful for your passion and your commitment. It matters! Every day we see how it matters as we watch industry shift policies to safer chemical screening processes, develop sustainability guidelines, eliminate toxic chemicals, and reduce packaging and production waste. We see decision-makers fighting for laws to reduce waste and environmental exposures that are polluting our homes and habitats. But there is no doubt there is much more work to do. And there is no doubt we are relentless in getting that work is done. We know you are, too.
In the coming months we will continue to share information about how you can make a difference when it comes to climate change. For now, please get out your calendars and find an event (or create one) near you to take action with us later this month. Together, we can, we will and we have made a difference!