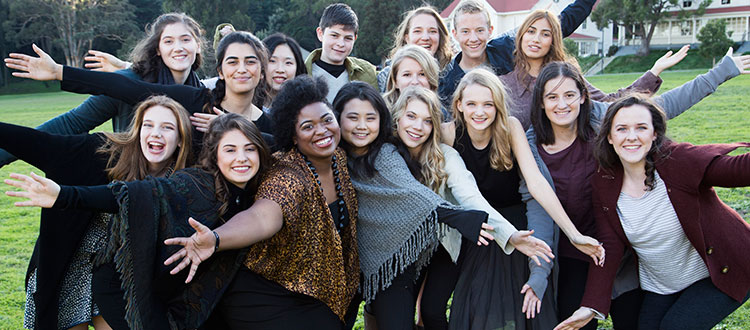 Project Green Challenge Changed My Life from Conventional to Conscious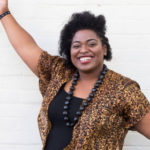 Mariah Carey Campbell
2016 PGC Finalist
Turning Green is a member of the Detox the Box Advisory Committee. Every October, Turning Green hosts Project Green Challenge, 30 days of challenges engaging high school and college students from across the world to contribute to a healthy, just, and thriving planet. #PGC2017 starts October 1st, so sign up today at www.projectgreenchallenge.com!
Mariah Carey Campbell was a PGC 2016 Finalist. She earned her bachelors from Georgia State University in May 2016 and is now pursuing her Master's in Business Administration from Hawai'i Pacific University, specializing in Tourism and Hospitality and becoming certified in Global Leadership and Sustainable Development.
What a Journey…and the beautiful part is, I am still on it.
October 1, 2016 was the day it all started. I decided to embark on a journey like no other, known as Project Green Challenge. A journey that would test my limits, challenge my preconceived perceptions, change the way I think, and impact not only my life but my entire community and ultimately the world in ripple effect.
I first heard about Project Green Challenge in the courtyard of GSU as I rushed to class and signed my name down on what I thought was just another table set up on campus and offering free goodies, if you signed. But this one turned out to be different. I had forgotten about the challenge until I received the initial email and decided to actually engage online. It didn't formally start until October, and by then I would be back in my home state of Hawai'i, and the themes I discovered while browsing the website reminded me of the culture of sustainability back home. There are no plastic bags in the grocery stores, there are farmer's markets every day, we walk A LOT, and even "Da Bus" is eco-friendly. I figured this Challenge would be simple based off where I was located.
I explained PGC to my flatmates and they were all in, for the first week. Then once finals and other college trials came into the picture they were transparent in saying they could no longer complete the challenges, but I had made a vow to myself to complete whatever I started so I asked for strength and endurance to complete this challenge alone.
Every day of PGC participants can complete a Green, Greener, and Greenest Challenge, with the occasional extra-credit option. I would stay up in the dark, lights off, laptop facing the wall to not wake my roommate, typing profusely to complete the task before the deadline…which was a task in itself being on island time.
But even though it was indeed a challenge, it was like destiny. Every time I would have to work late at my job, or miss the bus from my graduate assistantship, or have a procrastinated assignment due…I would win a challenge, get awesome feedback from TG Staff, engaging questions from family and friends, or (my favorite) I would move up on the PGC leader board! It was a beautiful experience. I most remember the looks I got on the Zero Waste day, when I had to carry around all the trash I generated for 24 hours to raise awareness around wasteful consumption. My roommates ended up joining in on this day and collected the waste they made in a day as well! I loved how much I grew personally during the challenge, how healthy I became with what I was putting onto and into my body, and how aware and enlightened I felt!
I could not believe the prizes I won throughout the Challenge. Some of my favorites included products from Amy's, Klean Kanteen, CLIF Bar, Acure, Natracare, Dr. Bronner's, Annie's, and Everyone). And the best part was sharing these incredible gifts with my friends and family, remembering my Pastor's wise words of "Whatever you want, give it away first." During Christmas I blessed my family with organic gifts, cooking and food, and a few lifestyle changes.
My roommates, family and professors were all so proud when I received my "Congratulations – You Won" email. I was so ecstatic to partake in the PGC Finals in San Francisco, and the experience was beyond anything I could have dreamed. It was awesome to meet in-person and form bonds with all of the participants that I had been tracking on the leader-board all month. One of the best parts of the weekend was the friendships made. Meeting the non-profit, media, and corporate partners at the Opening Night Dinner was also incredible, but my all-time top favorite was touring CLIF Bar's Headquarters, which was beautiful and so sustainable-minded. When I begin working or have my own business – this is the model I will use! Never have I learned so much, made so many meaningful connections, ate so healthy, and received so many gifts. I was so grateful that actually teared up at one point.
I remember returning home for the Holiday and my family was shocked at how different I cooked, looked, ate, and spoke – down to what I bathed with, there were so many changes in my life. My fondest memory was my brother giving me organic sheets and a pillowcase for Christmas. I had become truly conscious of my daily actions and everyone was on board and supportive. My mom now uses organic, cruelty-free, fair-trade household cleaning products, my dad now buys organic milk, and my little sister now eats a broader selection of vegetables and LOVES Amy's (It's on our bucket-list for me to take them to Amy's Drive-Thru).
I have now reduced my plastic use and waste by over 50%, I eat FLOSN (Fresh, Local, Organic, Seasonal, Non-GMO) foods, I have adopted a minimalist attitude, I save energy, and have even influenced some sustainable changes for my University. I am now a Community Advisor for Waterfront Lofts of Aloha Tower Marketplace at Hawai'i Pacific University and get to implement ideas prompted by PGC into my programming for residential college students! PGC has had an immeasurable affect on me and my community, and I strongly encourage every student in the world to SIGN UP today at projectgreenchallenge.com.
ALOHA & MAHALO
Mariah Carey Campbell