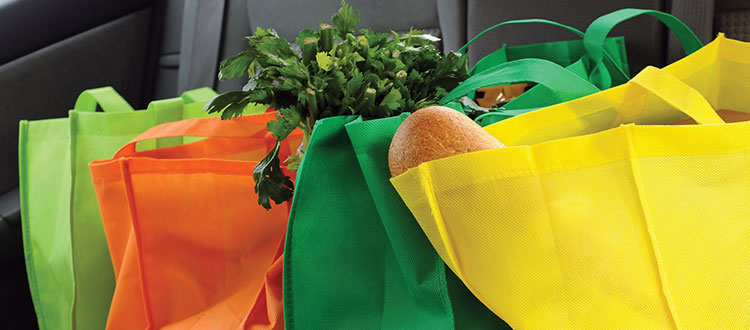 Tip of the Month: Tricks to Help You Remember Your Reusable Bags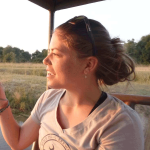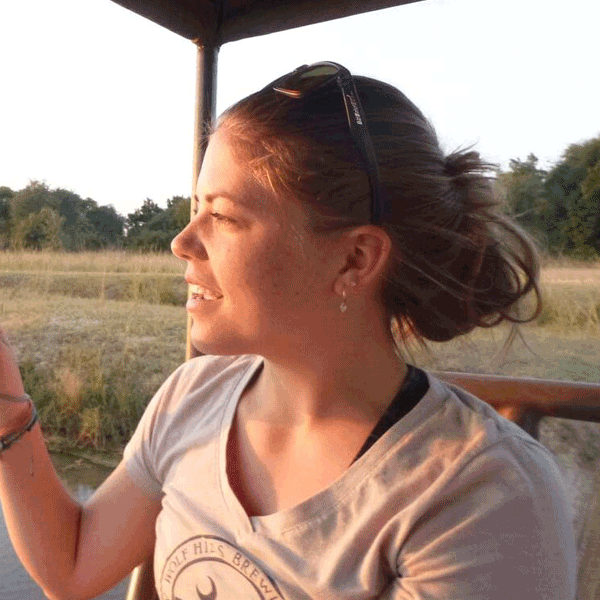 Ruth Crystal
WVE Intern
Plastic pollution is a problem. Take, for example, plastic bags. Our friends at 5gyres report that manufacturers around the world are producing as many as 5 trillion plastic bags each year, and only 1% of these are recycled. Rather than being used over and over again, plastics end up in our landfills and waterways, where they can be ingested by wildlife, emit harmful chemicals into the ecosystem, and ultimately end up in our food chain. From production to discard, plastics are impacting our health and our environment. But you can take steps today — at this very moment — to help reduce toxic plastic pollution!
Opting for reusable bags is one simple and effective way to cut back on your plastic waste. In fact, some cities across the US are already taking the initiative to do away with these one-use items. Take my hometown of Palo Alto, for example. They banned plastic bags in 2013 and are not looking back. If one city can save an estimated 20 million plastic and paper bags annually, it's no wonder more communities are opting for plastic free shopping practices.
The neat thing is, many retailers are already urging their customers to bring reusable bags by offering discounts and other incentives for bringing your own! Also, many reusable bags have shoulder straps and can hold a lot more groceries than a single plastic bag. If you do a big shop, it's a lot easier to carry all your groceries into your house in one trip with reusable bags!
But reusable bags don't do you (or the environment) any good if you forget them at home. Here are a few helpful tips to help you remember your reusable bags:
Have several on hand: Time to take all those bags sitting in the back of your closet and put them to use! Place them in handy areas to make it easier to bring your own bag, including:
Front or back door knob: grab it on your way out
Purse, backpack, or messenger bag: for those spontaneous shopping trips after work
Your chosen mode of transportation: In case you do forget, you'll have a backup with you
Re-train your brain: Create a designated note card or sticky note to leave on top of your morning coffee or lunch as a reminder to grab one before leaving the house. Have a shopping list for the day ahead? Make sure to add a reminder at the top to BYOB (bring your own bag, that is)!  Or physically put your shopping list in your bag before you leave the house.
Use your technology: Set an alert on your phone when you plan a shopping trip, or add BYOB to your e-shopping list in bold. Still have a tough time remembering? You may want to consider changing your phone's lock screen for a few weeks of things to remember before leaving the house, or downloading an app that helps you remember daily tasks.
Bring one for travel: You never know when you may need a spontaneous grocery stop or shopping spree. Plus, it never hurts to have extra room for the trip back… items tend to accumulate the longer you're away.
Buy or make bags with a purpose: Support your favorite nonprofit, group, or local store by purchasing a reusable bag with their logo or message. Want to use what you already have? Great! Gather old fabric scraps to make your very own, unique reusable tote to show off around town.
Be accountable. Forgot to BYOB? Find a way to get your items home without using a one-time-use bag, or leave your items at the store. Do that once or twice and you'll soon find remembering your reusable bags gets easier and easier.
Have a favorite way of remembering your bag? Let us know in the comment section below!