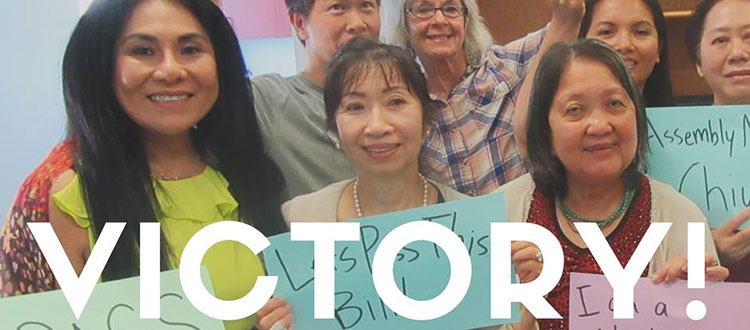 California Passes the Healthy Nail Salon Bill!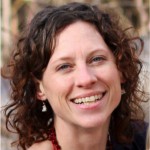 Erin Switalski
Executive Director
Starting next year, nail salons in California that use less toxic products can be designated as "Healthy Nail Salons" according to a new law signed by Governor Jerry Brown. This new law makes a statement about the need to make our salons safer, for workers and for their clients, while providing incentive for manufacturers to take a hard look at their products, and try to make them safer.
First, the new law is largely due to a decade of work by the California Healthy Nail Salon Collaborative (of which Women's Voices is a proud partner) and Asian Health Services. Since 2005, the California Healthy Nail Salon Collaborative has worked to improve the health, safety, and rights of the nail and beauty care workforce to achieve a healthier, more sustainable, and just industry. With numerous county partners, they established the Healthy Nail Salon Recognition Program, a program which provides city or county recognition to nail salons that employ safer products, utilize ventilation systems, and implement best workplace practices to create a healthy work environment; over 100 salons in California have been officially designated as healthy nail salons.
Now, the model program is being supported by the state with this new law. The Department of Toxic Substances Control will officially publish guidelines for cities and counties to implement healthy nail salon programs and develop a consumer education program.
"This groundbreaking legislation is a key step to protecting the health of vulnerable immigrant women who help to make women beautiful on a daily basis. California has set an important precedent for the nation to follow," said Julia Liou, Co-founder of the CA Healthy Nail Salon Collaborative and Planning & Development Director of Asian Health Services.
Right now, it's incredibly difficult to find safe products that manicurists can count on to meet their expectations and those of their customers. This bill provides a critical step towards spurring green chemistry innovation in the salon industry. Because let's face it, without highly functional products that are less harmful, salon workers are left with little choice but to use harsh products that their customers rely on.
As I wrote about earlier this year, there is a quite movement building – salon workers are no longer willing to trade their health for their livelihood. This new model program in California demonstrates this, and my hope is that it becomes a model for the nation.
If you are a nail salon owner in California looking to join the program, or have any questions about Healthy Nail Salon Recognition programs, please contact Julia at 510-986-6830 ext. 267.