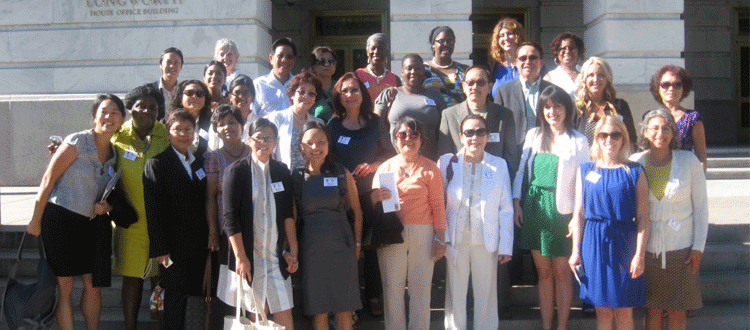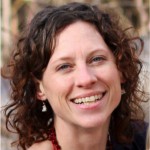 Erin Switalski
Executive Director
There's something exciting happening in salons across America. You might not see it everywhere yet, but it's percolating. What is it? The next women-led movement for health, safety, and dignity. 
As we reported in 2014 in Beauty and Its Beast, salon workers are facing serious health problems from doing their jobs.  For example, studies have shown decreased lung function and higher risk of developing asthma in both hairdressers and nail salon workers; increased risk of miscarriage and babies born with cleft palates and other birth defects in hairdressers; increased risks of breast cancer, lung cancer, cancer of the larynx, bladder cancer, and multiple myeloma, in hairdressers; and greater risk of immune disorders such as lupus and primary biliary cirrhosis among nail salon workers when compared to workers in other jobs.
About 85% of beauty workers are women and nearly half (46%) are women of color. The majority of nail salon workers are women of color, an estimated 42% nation-wide are Asian immigrants, and most are of reproductive age. The U.S. Census estimates that women working in salons earn average of $26,700 per year; that number fails to account for the high number of women who are (often illegally) working as contractors, renting a booth in a salon and being paid as little as $30 per 10-hour day.
In May of 2015, a two-part New York Times investigative series detailed egregious labor violations and toxic working conditions of nail salon workers in New York City. What the article failed to mention, though, is the story of the power that women working in these salons are building. They are beginning to fight for better working conditions and a healthy salon industry that will ultimately benefit everyone.
Let's take a look at some of the exciting work happening across the country.
Since 2005, the California Healthy Nail Salon Collaborative has been reaching out and building trust with salon workers and owners across California. They have provided information, trainings, and answered questioned about anything this largely Vietnamese immigrant workforce has asked. With 10 years of solid relationship building work in hand, they were able to launch the first Healthy Salon Recognition Program with cities and counties in California. Their efforts helped enroll 80 salons in the region in the program, to meet a set of criteria for being a safer salon.
In 2007, Women's Voices for the Earth joined the California Healthy Nail Salon Collaborative to form and co-lead the National Healthy Nail and Beauty Salon Alliance (Alliance) – a coalition of organizations across the country working to improve health in the nation's salons. Through networking calls, we were able to connect advocates from California, Boston, Seattle, D.C., New York, Florida and more to share information, resources, and strategy.
In 2011, our Alliance organized the first-ever Healthy Salons Week of Action in Washington, D.C. It was here that one brave immigrant Vietnamese nail technician and one African-American hair stylist joined advocates to speak at a congressional briefing supporting the Safe Cosmetics Act. The women shared personal testimonials of health struggles due to their work, but also their love for the occupation. They then joined 35 advocates to meet with about a dozen Congressional offices and with multiple government agencies like the Occupational Safety and Healthy Administration and the EPA to advocate for healthy salons.
Since then, the National Healthy Nail and Beauty Salon Alliance has held two more Healthy Salon Weeks of Action in D.C., bringing more workers, owners and allies to the nation's capitol to lobby members of Congress, meet with federal agencies — and importantly — network and support each other in this work.
According to the Bureau of Labor Statistics, the number of personal appearance jobs is projected to increase 14 percent between 2012 and 2022, which is greater than the projected 11% growth rate of total U.S. employment during the same period. Given that, there a real opportunity to make this industry great for workers and consumers alike.
As the Alliance grows and strengthens, adding dignified working conditions to the definition of a "healthy salon" was obvious. As we create a stronger national network, focused on this new definition, salons will be healthy for clients and workers, both safe from toxic exposures and supportive of the primarily women's workforce that operate them.
After all, we believe that beauty should be synonymous with health, and fair working conditions. Agree? Join us – and this inspiring community of visionary women dedicated to protecting salon workers' health.