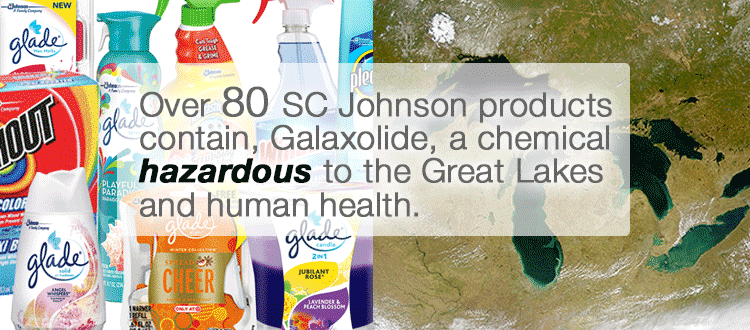 Tell SC Johnson to Eliminate Great Lakes Pollutant Galaxolide
SC Johnson uses the fragrance chemical Galaxolide in everything from Windex to Pledge, Scrubbing Bubbles, Shout! and Glade air fresheners. A recent chemical analysis reveals that Galaxolide is highly toxic to aquatic life and does not break down easily in the environment.
What's more—Galaxolide has been found in the Great Lakes, a critical freshwater ecosystem. Tell SCJ to protect the Great Lakes and our health from this toxic fragrance chemical!