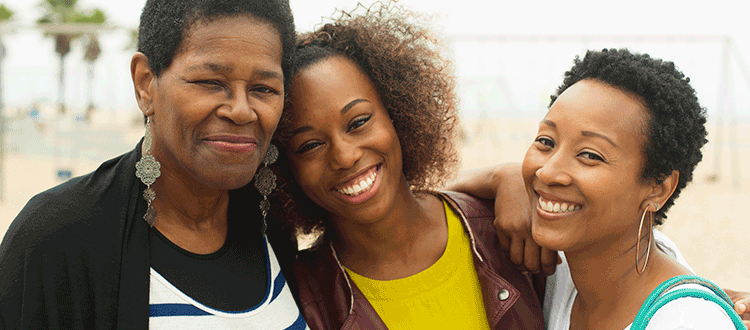 The Toxic Assault on Black Women's Health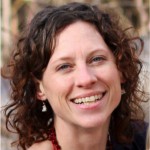 Erin Switalski
Executive Director
It's been a tough couple of months. Amidst the murder of black men by police in Baton Rouge and St. Paul, and the equally horrifying acts of violence that took the lives of police officers in Dallas and Baton Rouge, it's hard not to feel like our work to eliminate toxic chemicals from the products women use everyday isn't critical. In a time when the #blacklivesmatter movement (a non-violent, women-led movement) is calling out for basic validity of Black life, I keep returning to this question: is our work critical right now?
So I've been spending a lot of time thinking about why, in fact, it is, drawing on the lessons I've learned from some of the amazing women leaders and organizations of our time. In 2005, Forward Together (formerly Asian Communities for Reprodutive Justice) and SisterSong published a report that outlined a new vision to comprehensively advance women's health, called the reproductive justice framework.
Stated in the document, "[w]e believe reproductive justice is the complete physical, mental, spiritual, political, economic, and social well-being of women and girls, and will be achieved when women and girls have the economic, social and political power and resources to make healthy decisions about our bodies, sexuality and reproduction for ourselves, our families and our communities in all areas of our lives." Included in this framework is the intersection with the environment, including the right for women to bear and raise children in an environment safe from toxic chemical exposure – at home, at work, or in their communities.
With this in mind, it's easy to see just how critical our work is. The fact is, Black women's lives – including their health – have been overlooked for far too long.
Black women bear a greater burden of chronic diseases that have been linked with exposure to toxic chemicals in the United States. For example, 90% of the individuals diagnosed with the autoimmune disease, lupus, are women[1]. Lupus affects African-American women at three times the rate of white women[2]. African American women are also more likely to have premature births and infants with low birth rates, which are also linked to environmental contamination[3]. According to the CDC, African American women are 34% more likely to die of breast cancer than white women[4].
In addition, people of color, including African Americans, now comprise a majority in neighborhoods with commercial hazardous waste facilities. Forty-six percent of housing units for the poor – predominately occupied by people of color – sit within about a mile of factories that reported toxic emissions to the EPA[5]. Twenty-one percent of African Americans live in the immediate vicinity of hazardous chemical facilities in the US, despite making up only 12% of the population[6]. That means that black women and their families suffer higher-than-average rates of asthma, lead poisoning, exposure to contaminated water, pesticides and mercury than their white counterparts[7].
The toxic assault on Black women doesn't end there. It gets intimate, as many products marketed to Black women, like skin lighteners, hair relaxers and dyes, contain some of the most toxic chemicals on the market. For years, amazing organizations like Black Women for Wellness, New Voices Pittsburgh, and SisterSong have worked to document and raise up this problem, and offer solutions.
Getting even more intimate, a recent study looking at phthalates (a hormone-disrupting chemical) and douching found that black women have 48% higher levels of phthalates than white women in their bodies[8]. In a particularly egregious example of this attack on Black women's health, Johnson & Johnson intentionally marketed talc baby powder to Black women, despite knowing since 1979 that talc could potentially cause cancer.
It's not a coincidence that a Black woman spends nearly twice as much on skin care products than a white woman, or that she douches at higher rates than her white counterpart. That is the result of a lifetime of subtle (or sometimes blatant) messages that have told her she is not beautiful enough, or clean enough, or worthy enough, or white enough – and the answer to her "problems" lies in a product.
So when I think about all the hate, fear, oppression, and violence in the world right now and wonder if our work matters, I remember that Black women are literally fighting for their lives.
I also feel compelled to call out that while the media attention has been focused on the abuse of Black men, Black women have largely been left out of the conversation. July 13 marked the 1-year anniversary of the death of Sandra Bland, a 28-year-old Black woman arrested in Texas after a routine traffic stop and subsequently found hanged in jail 3 days later (#sayhername). And the video taken by Philando Castile's girlfriend – forced to bury her own terror and fear to record his brutal killing while her 4-year old daughter offers her words of comfort and support in the background – is another example of the profound stresses that Black women and girls face living under the heavy weight of deep, structural racism.
That is why Women's Voices for the Earth is fully committed to working in solidarity with Black women to ensure that we address the problems they face with solutions that they seek. As we recently outlined in our Pledge of Alliance, "we do this by building relationships based on equitable partnership and acknowledge differing and valid forms of knowledge, skill, and ability.
We recognize that being a responsible and equitable ally means acknowledging both subtle and overt forms of privilege and consciously addressing the myriad ways it shows up in our work. We pledge to act with intention to disrupt that paradigm by leveraging our access and resources to magnify the voices and participation of groups who have traditionally been marginalized."
My hope is that everyone reading this will join us in this work of uplifting the health concerns and needs of Black women – as identified by Black women themselves – who have been left out of the conversation for far too long. Start by sharing this blog today, by looking at the resources below, and by supporting organizations led by Black women. Unless we all begin to recognize the systemic connections between health, class, race, gender, and the environment, nobody will be able to live in a healthy environment.
Black lives do matter, and black women's health matters, too.
Learn more:
Natural Evolutions: One Hair Story, by Black Women for Wellness
New Voices Pittsburgh: Women of Color for Reproductive Justice 
SisterSong, Women of Color Reproductive Justice Collective
Blog post on Phthalates & Douching by Ogonnaya Dotson-Newman, Director of Environmental Health and WeAct for Environmental Justice
Products Marketed to Black Women Fact Sheet
Chem Fatale: Potential Health Effects of Toxic Chemicals in Feminine Care Products
WHO'S IN DANGER? Race, Poverty, and Chemical Disasters, by the Environmental Health and Justice Alliance for Chemical Policy Reform
A New Vision for Advancing our Movement for reproductive health, reproductive rights, and reproductive justice, by Forward Together
——————————-
[1] Lupus Foundation. Statistics on Lupus. Available: http://www.lupus.org/webmodules/webarticlesnet/templates/ new_newsroomreporters.aspx?articleid=247&zoneid=60
[2] Centers for Disease Control and Prevention, Office of Minority Health and Health Disparities. 2008. Eliminate Disparities in Lupus (Online Factsheet).  Available: http://www.cdc.gov/omhd/amh/factsheets/lupus.htm
[3] Maddox, Whitney. 2010. In Whose Backyard?: Chemical Toxins, Reproductive Health, and Communities of Color. Center for American Progress. Available: http://www.americanprogress.org/issues/2010/04/backyard.html
[4] Center for Disease Control and Prevention. 2010. Finding Solutions to Health Disparities: At A Glance 2010. Available: http://www.cdc.gov/chronicdisease/resources/publications/AAG/reach.htm
[5] Bullard, R; Saha, R; Wright, B. 2007. Toxic Wastes and Race and Twenty 1987-2007: Grassroots Struggles to Dismantle Environmental Racism in the United States.  Report for United Church of Christ Justice & Witness Ministries. Available: http://www.ejnet.org/ej/twart.pdf
[6] Orum, Moore, Roberts, Sanchez, 2014. Who's In Danger? Race, Poverty, and Chemical Disasters, by Environmental Justice and Health Alliance for Chemical Policy Reform. Available at: http://comingcleaninc.org/assets/media/images/Reports/Who's%20in%20Danger%20Report%20FINAL.pdf
[8] Francesca Branch, Tracey J. Woodruff, Susanna D. Mitro and Ami R. Zota (2015) Vaginal douching and racial/ethnic disparities in phthalates exposures among reproductive-aged women: National Health and Nutrition Examination Survey 2001-2004. Environmental Health. Vol.14. No. 57, July, 15 2015.