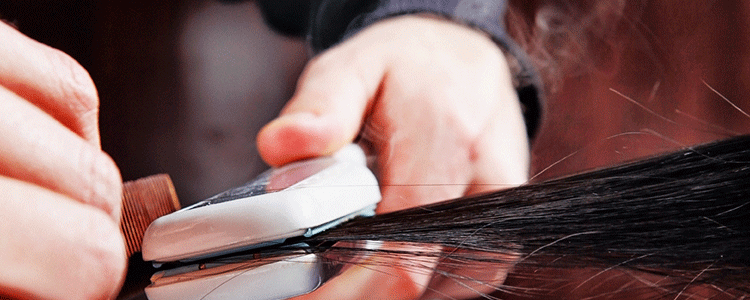 Is "Formaldehyde-Free" Really Formaldehyde-Free?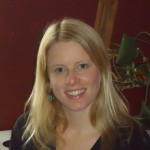 Jamie McConnell
Director of Programs
& Policy
In 2010 when Brazilian Blowout and other keratin hair straightening treatments were found to contain high levels of formaldehyde some manufacturers started to make "formaldehyde-free" formulations. But are these products really safer? The answer, unfortunately, is probably not.
Turns out while many "formaldehyde-free" hair straighteners do not technically contain formaldehyde as an ingredient, they do contain other chemicals that release formaldehyde when in contact with high heat. The problem is, high heat (usually from both a hair dryer and a flat iron) are necessary in order for these straightening treatments to work.
Specifically, the chemicals most commonly seen in "formaldehyde-free" hair straighteners are of two different types.  The first type includes glyoxylic acid and glyoxyloyl carbocysteine, and the second type includes silicones such as cyclopentasiloxane, dimethicone and phenyl trimethicone.  All of these chemicals emit formaldehyde at high heat, such as the 450 F heat of a flat iron.   (Click here to see the science on the thermal breakdown of glyoxylic acid into formaldehyde, and here for a study on formaldehyde release from heating silicones.)  But perhaps even more obvious warnings can be found on the Safety Data Sheets (SDSs) for these chemicals.  For example, Section 10 of an SDS for cyclopentasiloxane states "Hazardous decomposition products will be formed at elevated temperatures" and specifically lists formaldehyde as a "decomposition product."  Section 10 of an SDS for glyoxylic acid warns that "excess heat" is a "condition to avoid", and also lists formaldehyde as a hazardous decomposition product.
But how much formaldehyde is released from these new hair straighteners?  Unfortunately there is relatively little data available to provide the answer.  A very interesting (although unpublished) study presented at a conference of cosmetic scientists in 2012 did examine formaldehyde release from a "formaldehyde-free" hair straightener containing glyoxyloyl carbocysteine.  For comparison they used the same methods for collecting data as had been used in a prior study on formaldehyde release from the simulated use of Brazilian Blowout and other formaldehyde-containing hair straighteners.  Compared side by side, the "formaldehyde-free" product released about half as much formaldehyde as Brazilian Blowout into the air. Less formaldehyde is certainly better, but from a health perspective, it can hardly be called a safe product. And further to call it a "formaldehyde-free" product is entirely misleading.
To add to the misinformation about these products, many of the SDS sheets for the so-called formaldehyde-free products don't list the risk of formaldehyde exposure as a result of application with high heat either. And ironically, some of the SDS even caution that high heat is a "condition to avoid" for the product—even though high heat is directed as a final step in the application process.
And I'm sorry to burst the bubble even more, but if you choose to straighten your hair with a flat iron at home, cyclopentasiloxane is also a common ingredient found in flat iron sprays (also called thermal protection sprays) you can purchase at retail stores. That's right, if you flat iron your hair after spraying these products, you may be releasing formaldehyde into the air of your very own home!
So what's a curly haired woman to do? If you don't want to embrace the natural beauty of your locks, here are a few suggestions:
1. Read product labels carefully before straightening your hair with heated tools (either at home or in the salon).  Avoid heating products containing these chemicals:
glyoxylic acid
glyoxyloyl carbocysteine
cyclopentasiloxane
dimethicone
phenyl trimethicone
2. Share this information with your stylist, who may be misinformed by the marketing materials and SDSs of the products they use.
3. Take Action!  To tell the FDA to recall toxic hair straighteners click here.
For more information about our work on formaldehyde in hair straighteners click here.