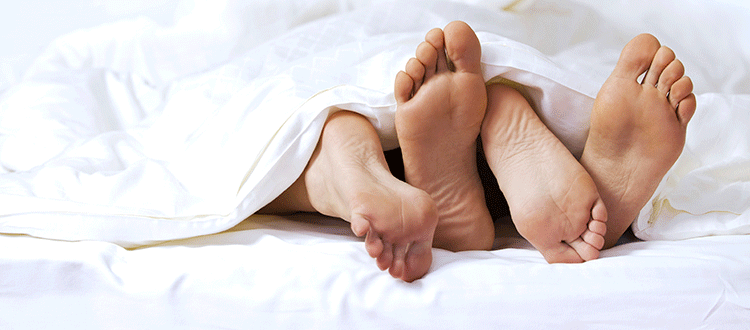 Non-Toxic Vibes for Valentine's Day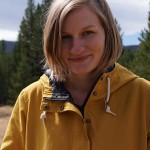 Robyn Windham
Director of Development
At Women's Voices for the Earth, we've been thinking a lot about vaginas. That's because we're taking on the toxic chemicals in menstrual care products (like tampons, pads and wipes) through our Detox the Box Campaign. With Valentine's Day approaching, we're feeling the buzz (pun intended) of love-making, and we're here to arm you with some information and resources on non-toxic sex toys, lubes, you name it, to keep your sex life hot and your lady parts toxic-free.
Unfortunately, lots of harmful chemicals are present in products intended for adult between-the-sheets fun, and the regulation of said toys is a great deal like the regulation of the cleaning product, cosmetic and menstrual care product industries—poor, with little research and plenty of loopholes. For example, though sex toys are meant to be used internally (or on super absorptive areas), they are often labeled 'for external use only,' or, 'for novelty use only' to avoid regulation by the FDA. Sex toys can contain chemicals like phthalates, cadmium and toluene, which have been linked to endocrine disruption, reproductive problems and cancer, and irritants and allergens are often found in personal lubricants. Some users of toxic toys and lubes experience reactions right away, like severe burning and itching, while others expose themselves to chemicals of concern with potential long-term effects. Ain't nothing sexy about that.
Intimate products need greater scrutiny (and less stigma) to ensure their safety across the industry. Until then, here are a few tips on what to look for, where to shop, and what to avoid:
Purchase toys made of 100 percent silicone (a fairly inert substance), and be sure—some companies might label their toys as silicone when they in fact contain other types of plastic which are more likely to contain toxic additives. Materials like glass, metal, wood and ceramic can also be safe and sterile options.
Look for simple, water-based lubricants free of parabens, petrochemicals and glycerin. Check out our fact sheet on lubes for more information.
Avoid lubes with extra bells and whistles like 'warming' or 'tingling' — these terms mean added chemicals, many of which could be questionable for your parts. When you see 'added sensation,' think 'chemical chaos' and run for the hills.
There are some awesome, trustworthy manufacturers, retailers and educators who are 'committed to a safer, sexier adult toy market,' and we like this very informative list from badvibes.org.
Have a stimulating Valentine's Day, friends!