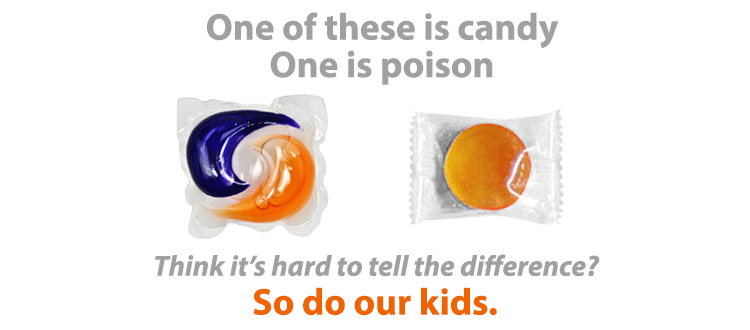 Candy-Colored Laundry Pods Continue to Poison Our Kids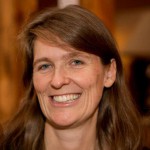 Alex Scranton
Director of Science
& Research
You can't blame little kids for finding candy-colored gel detergent packets attractive. They are cute, gummy, brightly colored and swirly — why wouldn't they expect them to taste delicious? Add in the extra attraction of being an object Mom doesn't allow you to have –- and voila! — the perfect storm of a child's desire. Sadly, the temptation has proved too much for too many kids.
The American Association of Poison Control Centers has recorded nearly over 28,000 calls between 2012-2014 regarding kids swallowing, inhaling or suffering skin or eye injuries from laundry pods. That's an average of more than one child every hour.
Because of their high-concentration of detergent, the injuries to kids from single-dose detergent packets tend to be much more severe compared to other types of laundry soap, leading in some cases to hospitalization, intubation, and in at least one case, death. These are preventable accidents. Parents certainly have to be aware of the dangers, but an enormous responsibility for these poisonings is also held by the manufacturers of the products.
Enter the Detergent Poisoning and Child Safety (Detergent PACS) Act, a bill recently introduced into Congress to help prevent these poisonings. A focus of the bill is to require the Consumer Safety Product Commission to implement rules to ensure that laundry detergent packets are designed to be less attractive to kids as well as to bolster the requirements for child-resistant packaging. Not surprisingly, manufacturers oppose this bill, claiming that effective voluntary measures are already underway to combat this problem. And this is true … but let's look at how well these voluntary measures are doing –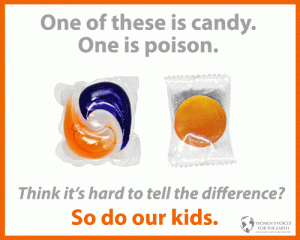 2011:
Single-dose laundry detergent packets predominantly came onto the market in late 2011, and it didn't take long before Poison Control Centers and pediatric medicine specialists began raising the alarm about the poisonings taking place.
2012:
Responding to negative media attention, in May 2012, Procter & Gamble (whose product Tide Pods has the vast majority of market share) announced they were redesigning the lid to Tide Pods to add a child-resistant double latch to their attractive, transparent, "looks like a candy jar on display" packaging. Unfortunately despite this efforts, calls to Poison Control centers regarding poisonings by laundry detergent packets continued to rise and rise rapidly.
In 2012, a total of 6,343 calls were received in 2012 regarding laundry detergent packet poisonings by children. 
2013:
In just the first six months of 2013, with the new "safer" packaging well stocked in stores, poison control centers had already recorded another 5,000+ calls.
In response, in July 2013, Procter & Gamble announced the next phase of their safety campaign, which included making the Tide Pods packaging opaque, so that the colorful packets could not be seen through the packaging. (We all know how well opaque cookie jars fake out little kids and stop them from climbing up on counters to get at them.) Also included in the plan was an educational campaign with an informational website, offers of free laundry cabinet latches and informational stickers. Warning language was added to packaging encouraging parents to keep these products away from children.
However, by the end of 2013, a total of 10,395 calls had been received by Poison Control centers, nearly doubling the previous year's calls.
2014:
In March 2014, the American Cleaning Institute, released a voluntary guidance document for the labeling and packaging of liquid laundry detergent packets to help reduce the number of children exposed to these products, as part of their industry wide safety campaign. Supported by major manufacturers of laundry packets, the voluntary guidelines encouraged the use of child-resistant and opaque packaging, the inclusion of prominent warning language on the packaging and other multi-media educational efforts by manufacturers to encourage safe use and storage of laundry detergent packets.
By the end of 2014, 11,714 calls had been received by Poison Control Centers, another increase of over 1,300 poisonings from the previous year.
2015:
Thus far in 2015, calls to Poison Control centers show no declines, still averaging about 1,000 calls each month.
Despite the voluntary guidelines to encourage child-resistant packaging, laundry detergent packets are still widely available in resealable Ziploc-type packaging. No efforts have been made to redesign the look of the packets themselves to make them less colorful or attractive to kids. No efforts have been made to reformulate the chemicals in detergent packets to make them less acutely toxic. The voluntary efforts are simply not working. They aren't enough. Too many kids' lives are on the line. We sincerely hope the Detergent Poisoning and Child Safety (Detergent PACS) Act will succeed, so that the Consumer Product Safety Commission can implement some real change by manufacturers to protect the future of our children.
As a general tip, if you have kids in your home – avoid the use of laundry packets altogether, and opt instead for boring powdered or liquid laundry detergent both of which pose significantly less risk to inquisitive kids.