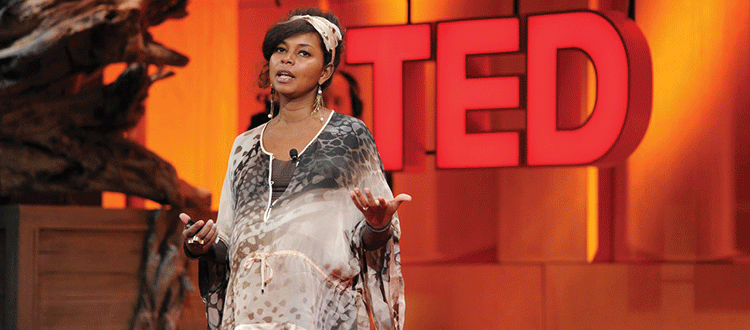 Balancing Passions & Perspectives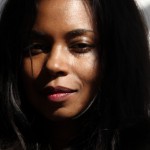 Penelope Jagessar Chaffer
April Inspirational Woman

Penelope is the award-winning filmmaker of Toxic Baby, an author for Toxipedia, and creator of the Clean Birth Initiative.

As a filmmaker, I have the opportunity to tell stories with a unique cinematic voice. Being able to bring a visual and audio perspective together to explore aspects of our twenty-first century life is one of the greatest joys in my life. As an environmentalist and feminist, it is a huge honor that I can tell a story about my life.
When I was at school, my goal was to be a doctor, and so I studied only sciences and math. When a quirk of fate resulted in me walking a path to a creative career within film and television, I was fairly shocked, to say the least. My first film, called "Me & My Dad," explored the life of my dad and myself. He was a judge who had been sentenced and went to prison and I had been sent to a foreign country to escape the scandal. The story of our entwined journeys resulted in me becoming the first female black director to be nominated for a British Academy Award (BAFTA). I started my career at the BBC in London and I was fortunate to win many awards for my work. All in all I've won over 10 awards for my BBC work, including 2 BAFTAs, a British Documentary Award, and Royal Television Award nominations.
Women are not well represented in the media in general, and women filmmakers of color even less so. As a result, I chose to focus on telling stories that resonated with me, to which I could bring my unique perspective. I am what is called an "auteur," which means I'm a filmmaker whose individual style and control over all elements of my production gives my films a distinctive and personal style. It can be a tremendous challenge being a female, let alone a female of color, so as a result I had to really sharpen and develop my skills, so that I could be confident that I could pull off my vision of how a story should be told.
I have found that women in film and television seem to work twice or three times as hard as their male colleagues, and while the media industry can be brutal, I find that many if not all the women I know face similar challenges in their respective careers. I try to be a great advocate for my fellow sisters because we have all struggled to be able to garner the resources to bring to life our unique visions. I truly cherish my female relationships and my female communities irrespective of their race, orientation, or backgrounds.
The greatest challenge for female filmmakers (like so many other women), is the challenge of being a mother and having our chosen career. As a director, being on set or location often requires very long hours, and so often women have to choose between their career and their children, which is a very hard thing to do. I was determined when I had my children that I would find a way to have my children with me while I worked. It was a huge challenge at times, but I felt so truly blessed to be doing what I dearly loved: being a mother and being able to creatively express myself through filmmaking. It was becoming a mother that led me to my life's work.
In 2004, I became pregnant with my first child. Like many mothers to be, I invested many, many hours researching pregnancy and preparing for my baby. I had taken some steps to reduce toxic chemicals in my home and to what I was exposed, so I was shocked and dismayed to find out that the toxic chemical problem actually affected EVERY product and item I brought into my home, I put on and in my body, and that children were the most vulnerable. At a friend's child's first birthday party, I discovered that the most commonly used preservative in baby care products mimicked estrogen and had been found in breast cancer tumors. It was a breast cancer survivor with a young daughter who was sharing the information that she had and I couldn't believe what I was hearing.
I went home and immediately jumped on the internet. Within seconds I found the research study and emailed the scientists who authored the study. Within a day, my life would irrevocably change. I found out that parabens were just the tip of the iceberg, and I kept saying to myself "I can't believe I don't know anything about this!! Why don't I know anything about this?!" This question became Toxic Baby, which looks at how chemicals in the environment affect the health and development of babies and children and what we can do to address this situation, told through the lens of the mountain of research and studies that have been done.
It's taken almost ten years to bring Toxic Baby to life. It's been a long and hard journey to bring this science to life and were it not for the love, support, and encouragement of my female friends and relatives, I would not have gone the distance. This community of women coming together echoes the wonderful work of Women's Voices for the Earth, whose incredible work allows us to harmonize our voices to produce great change and great advocacy for inner and outer environments.
Penelope is running a Kickstarter campaign to turn Toxic Baby into the world's first interactive documentary app for the iPad. Please consider supporting and sharing.