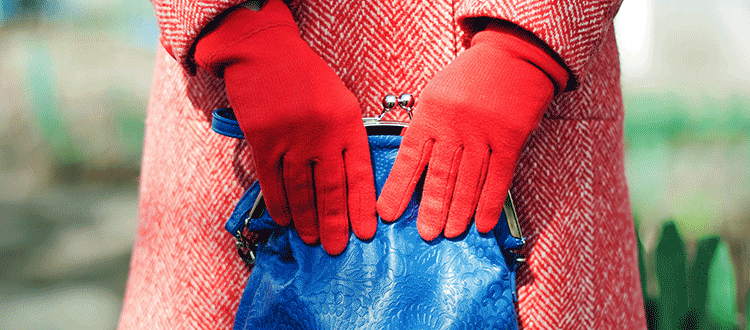 As Founder & CEO of TrueGoods.com, a new online shop for non-toxic products, Liz believes we all have the right to know what's in the products we bring into our homes. Fueled by a passion for preventive health, a commitment to clean living, and a strong belief in corporate responsibility, she launched True Goods with a mission to help customers harness their purchasing power to create healthier lives and a more sustainable environment.
As far back as I can remember I've always been interested in psychology, human nature, and what makes people tick and act. It's no wonder I ended up becoming a therapist, helping clients of all ages and backgrounds find workable solutions to personal challenges.
After working in various community health clinics and starting my own private practice, I thought I should feel fulfilled – but I didn't. Something was missing. Over the years I'd developed a strong interest in preventive health; I wanted to help stop problems before they started – or at least before they got worse and unmanageable. Taking a long hard look at my own life and the world at large, what emerged was a passion for finding a solution to this one problem:
How can the barriers to change be removed once a person has made the decision to lead a safer, healthier, more socially responsible life?
Such a decision should be both easy to make and simple to execute. Unfortunately, for most people this is not the case, which I appreciate all too well. When environmental factors began impacting the health of my family, I struggled to cultivate a toxin-free zone within my own home. I realized quickly this was no easy task. In fact, it was one of the hardest challenges I'd ever faced. With so many obstacles and confusing, misleading information, what should have been a straightforward undertaking soon became thoroughly overwhelming and frustrating.
The tipping point came after a particularly long vigil in the personal care aisle of my neighborhood natural grocery store. Searching for a safe shampoo for my daughter, bottle after bottle what I found weren't "whole" ingredients, but rather harmful substances masked by claims like "all natural," "organic" and "x-y-z-free."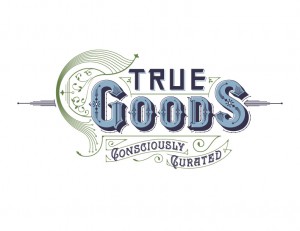 Instead of giving up and giving in, I went home empty-handed yet determined to solve this problem once and for all. I imagined a trustworthy company whose products and purposes were truly good, a place where shopping would be fun again – it had been so long… This is the story of True Goods.
This is also the story of change, and empowerment, and finding the courage to take a stand – and sometimes even a step back.
In an ideal world, all companies would aim to help customers harness their purchasing power to create healthier lives and a more sustainable environment. This is not an ideal world – but it could be.
As women, mothers, wives, sisters, friends, and partners in this journey we call "life," we've got tremendous power to move mountains and touch the heavens. We're never alone, and together we're finding ways to make our voices heard. One powerful way we're doing this is through our conscious and informed purchasing behavior.
Often times money speaks louder than words.
The choice to spend – or not spend – is a truly mighty one. It doesn't fall lightly on our shoulders, but it's a burden we should celebrate, embrace, and put to good and frequent use. What better time to do this than over the holidays?
Take a stand and purchase gifts from companies you can trust with goods you can get behind. Make sure their product safety standards are non-negotiable, period. On the flip side, don't buy gifts from companies who sell products with known toxins. Hit them where it hurts – the proverbial bottom line.
It's my belief that purchasing equals power, and more companies need to focus their efforts on making change, not just a buck. That's why at True Goods, we promote true and meaningful progress by encouraging our customers to "put your money where your heart is." We also know our customers care most about the safety of products for themselves and their families and won't tolerate toxins or harmful ingredients.
Luckily, neither do we. That's why we've set the highest bar for rigorous, science-based health and safety standards. Additionally, we require that the products we carry must move people toward better health and our environment toward greater sustainability.
Not everyone wants to be an environmental detective, lead a watchdog group, advocate for massive social progress, or get a PhD in toxicology and nutritional science. Instead, what most of us want is to simply be able to trust our sources and follow their lead; informed, empowered, and eyes wide open. So here's some unsolicited advice:
What we give to our loved ones matters, in more ways than one.
Offering gifts that are non-toxic is a meaningful way to show how much you really care. It's a unique opportunity to spread joy, laughter, and health. That's why I'm delighted to partner with Women's Voices for the Earth in offering the 2013 Non-Toxic Shopping Guide to anyone looking for easier ways to make powerful purchasing decisions. It includes everything you need to make safe and responsible choices without compromising the fun and excitement of gift giving.

Each holiday season, the guide is updated to include non-toxic gift ideas as well as tips and resources for purchasing safer, more sustainable products. Additionally, there's a section for purchasing books that give back and have the power to transform lives. This year, WVE invited me to put together the section on gifts for the home, and I was honored to contribute. I'm sure you'll find that this guide is a powerful tool to have in-hand as you forge ahead with holiday shopping this year. Happy shopping…
…and Happy Holidays!