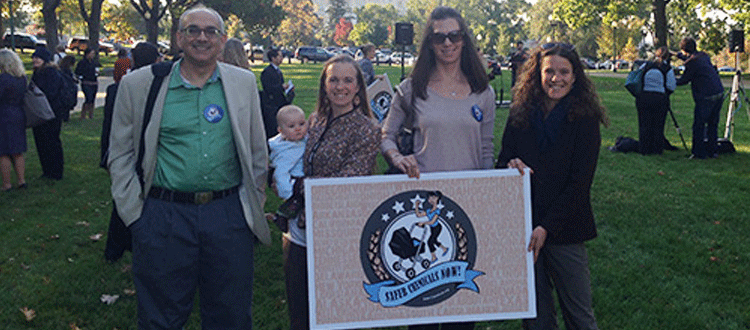 MT Mom Tells Senators to Protect Montanans from Toxic Chemicals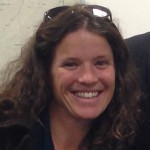 Michal Farley
WVE Actionista
Safer Chemicals, Health Families – Stroller Brigade, Washington D.C.
I had never been to D.C. I was excited, nervous, humbled, and anxious when I told WVE that I would love to go and participate in the Safer Chemicals, Healthy Families Stroller Brigade. The Stroller Brigade brought together over 200 people from 38 different states. We visited with nearly 80 Congressional offices, and had meetings with nearly 30 members of Congress themselves. We spoke with them about our concern over the broken federal laws on toxic chemicals.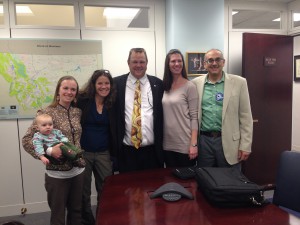 D.C was exciting – a big city with a purpose. A place where decisions are made and those who want to help make those decisions filtrate. I was fortunate to have a friend in D.C who met me at the airport and took me to the metro – from there she showed me how to use the metro throughout the city. If you want to feel like you're in a city, riding the public transportation is a great place to start. D.C was filled with a diversity of smells and people. Once I arrived at the heart of D.C., the presence and beauty of the buildings and monuments requested my respect, and reminded me of the importance of my quick trip.
It was educational and interesting to meet with the staff of Montana's Congressmen. They were interested, and they listened. I was pleased to see that they all agreed that reform of our current toxic chemical law is necessary. We encouraged them to only support a bill that illustrated real reform: reform that protected vulnerable populations, reform that would allow the EPA to regulate notoriously bad actor chemicals, a law that would allow states to retain and pass their own laws on toxic chemicals, and a law that would move the market toward safer chemicals.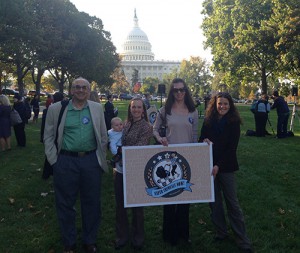 It is very important to me that we as consumers know if there are toxic chemicals in the products we buy, and how those chemicals can harm our health. It makes no sense to me that companies are allowed to make products that can, will, and do cause harm. It is especially frustrating because I know that many products that do contain toxic chemicals do not need to in order to be effective.
I met many wonderful, interesting people. Mothers, cancer survivors, scientists, professors, state legislatures, teachers, children, dads, and health advocates. It was an honor to be among such a wonderful group of people. It inspired me to continue to put my energy into educating people about information that is not readily available to them, but should be. I was inspired to take more time and energy to help move our country towards awareness, awareness of what we put in and on our body. It gave me energy to move forward with my concerns.
We cannot allow big name companies to bully us in learned passiveness; our bodies, our health, our families, and our earth deserve the best, not the toxic.