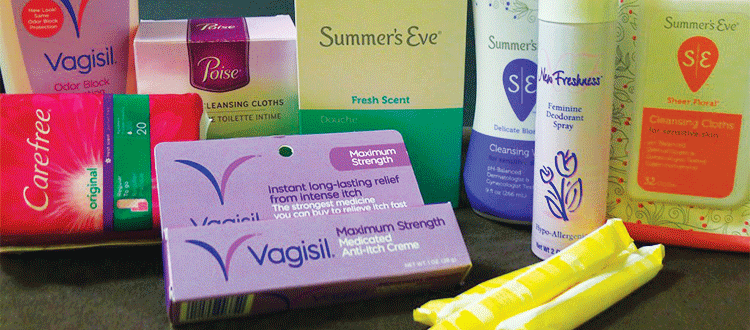 Exclusive Sneak Peak: Chem Fatale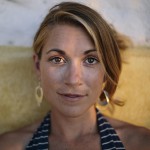 Sara Close
Director of Development
WARNING… We are about to discuss an intimate and maybe uncomfortable topic: feminine care products.
Yup – you heard us. Tampons, pads, sprays, wipes, douches… all those products that go "down there." We want to talk about them SO MUCH, that we're writing an entire report on the subject: Chem Fatale, available to you next Wednesday, November 6th.
Before we get there, however, we're asking you to help us fund the remaining $5,000 that we need to meet our report goal, and launch this critical campaign work with a bang!
You might be thinking, "Ugh… tampons? Does WVE really have to go there?" We get it – it's not a subject that people want to see popping up in their email inbox… but get this:
Initial research shows that these products contain a variety of undisclosed toxic chemicals that may harm women's health, including chemicals linked to cancer, hormone disruption, and allergic rashes.
The thing is, "down there," (aka. your lady parts, your [insert preferred name here], and all other non-technical derivatives of the word "vagina") is one of the most sensitive areas of your body. The vaginal skin is so highly absorptive, that exposure through this tissue could lead to even greater exposure to toxic chemicals in the rest of your body.
No one really explains the feminine care picture like our fabulous Director of Science & Research, Alex. I recently caught up with her on a Skype call to talk about the Chem Fatale report, and recorded it so that I could share it with you. Take a look.
It's time to challenge the passive "let's not talk about it" attitude that everyone has – including the regulators, policy makers and manufacturers who should be making sure that the products are safe! You've helped us so much in the past – with your financial support, and with your voice – by calling on major iconic brands like Tide detergent, Simple Green and Johnson & Johnson to take the toxic chemicals out. And they did!
With your help, we can do the same thing with feminine care, and we'll do it with style: handling the ick factor with a healthy dose of humor; bringing the most quality and accessible information to women and girls across the nation; taking this issue to decision makers; and getting feminine care the attention it deserves.
We're ready to make a splash with the Chem Fatale release; it's just the tip of the iceberg for the fun campaign to follow. Be one of the first people to support this critical work – please join me in donating today!