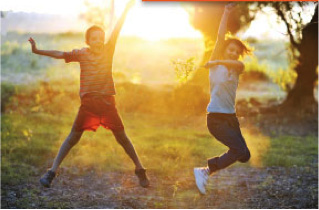 The Conservation Angel on My Shoulder Said "Go Solar"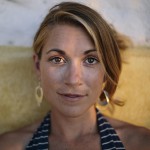 Sara Close
Director of Development
I don't know about you, but ever since my first days of working in environmental nonprofits, I've had this little "conservation angel" on my shoulder. It reminds me to turn off the lights at home when I leave. To turn the heat down in my house when I'm not there. To re-think buying a plastic-bottled beverage, or taking a plastic bag from the grocery store when I forget a reusable one. It sees ingredients that could be harmful to our environment and our bodies when I look to buy a new shampoo.
Really, as much as I love that voice and all the wisdom that it brings in to my life… boy, it talks a lot.
As a result, I try to make decisions that minimize the amount of time I spend thinking about this stuff. For instance, I love my reusable coffee mug. I combine workouts with my commute to work, so that I can bike instead of drive. They're all little things, but I'd like to think that they add up.
At WVE, I'm in daily contact with women who care similarly about the environmental and health effects of what we bring in to our homes. But what about greening our home's energy? For as much time as we spend in our homes, energy consumption is a HUGE issue as, unfortunately, the alternatives for cleaner home energy systems are often expensive, labor intensive and unreliable.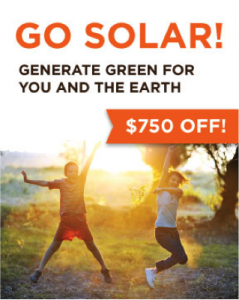 Recently, I started looking for energy companies who are going against the grain. Take Sungevity, out of Oakland, CA, for example. Sungevity is not just a solar provider – they are an innovator focused on providing affordable and accessible solar. They also go above and beyond to help non-profit organizations raise funds for their work. To date (in just over 2 years of running this program), Sungevity has raised $1,325,500 for nonprofit work around the country, and saved 218,965 metric tons of carbon.
One of the admirable characteristics of Sungevity is that they're a certified B Corporation. What is a B-Corp? "B Corp certification is to sustainable business what Fair Trade certification is to coffee or USDA Organic certification is to milk." More specifically, B Corps are certified to meet rigorous standards of social and environmental performance, accountability and transparency. Sungevity, like all of its B Corp colleagues, strives to use the power of business to solve social and environmental problems.
How do they get around the affordability issues? With a "Solar Lease." Essentially, if your home qualifies, Sungevity will come install the solar panels on your house for free, and then you pay your (less-than-electric) monthly energy bill to Sungevity.
Even cooler (har, har… no pun intended!), Sungevity is supporting WVE as a Community Partner. That means that if you were to use their solar systems on your home, you'd not only get a $750 discount off your system, but you'll also get to donate $750 to WVE.
How's that for a win-win situation?
Granted – yes – solar systems take a little bit more time and thought than buying a reusable coffee mug. But wouldn't that be the best feeling to know that the same energy you put in to detoxing your life, you could also put in to detoxing your home energy?
Go check it out for yourself to learn more about the company or it's foundation.