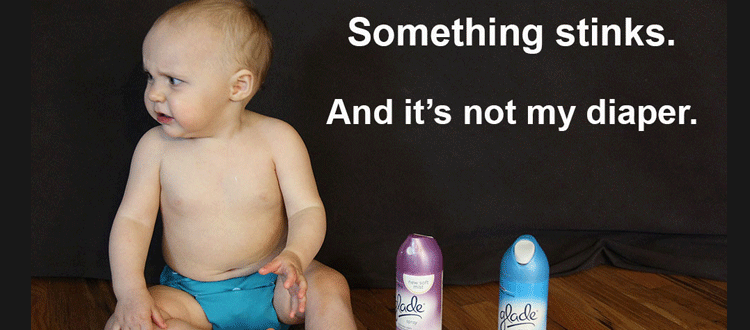 SC Johnson Refuses to Respond to 52,000 Consumers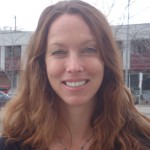 Cassidy Randall
Director of Outreach and Engagement

Have you seen that SC Johnson commercial that's on 24/7? The one about how they're a family company committed to "honesty" and "transparency," and that's why they disclose all ingredients right down to fragrance?  (Except that they don't actually tell you which fragrance ingredients are in products…)
We spoofed it. We spoofed their website, too. Watch below to get the real story.
We didn't stop with this commercial. We also teamed up with our friends at SumOfUs.org to deliver almost 52,000 signatures from consumers demanding that the company disclose the ingredients that make up the fragrances in their scented products.
In a conversation with the company a few days after the spoof release, SC Johnson said they had no plans for responding to those tens of thousands of consumers who contacted them with their concerns about fragrance ingredients. Wow, really? No plans? This is some appalling hypocrisy from the company that promotes that "As a family company, listening and responding to consumers is SC Johnson's top priority." Are they saying that 52,000 consumers aren't enough of a priority?
SC Johnson also responded to this spoof campaign to reporter Alison Bauter for an article in The Journal Times. Let's just analyze a couple of those quotes, shall we?
"SC Johnson follows all regulatory requirements and consumers can use Glade products with confidence," said SCJ Director of Global Public Affairs Jam Stewart.
Huh. Which part of we-won't-tell-you-which-ingredients-make-up-fragrance is supposed to inspire confidence? Also, is she talking about the same regulatory system that allows companies to legally put chemicals linked to cancer and reproductive harm in products, like the known carcinogen 1,4-dioxane we found in Tide last year or the hormone-disrupting synthetic musks we found in Glade? The one that doesn't actually require cleaning product companies to list ingredients in their products? Yep, these points inspire LOTS of confidence, let me tell you.
 "We also have an ongoing commitment to transparency. We have an industry-leading ingredient program and we were one of the first companies to disclose and share ingredient information."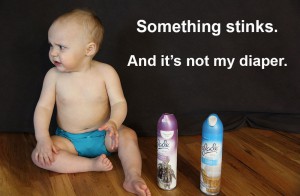 Yes, SC Johnson was one of the first companies to start listing some ingredients – after the industry trade associations released a voluntary ingredients communication initiative that suggested that companies do just that. And SCJ is going one step further than their mainstream competitors Clorox, Procter & Gamble, and Reckitt Benckiser by beginning to list ingredients (except for fragrance, of course) on product labels.
But they're by no means "leading the industry." That distinction goes to companies like Seventh Generation, the Honest Company, Whole Foods, and California Baby, which do go beyond the industry standard by listing all ingredients, including those in fragrance, directly on product labels.
And if the company has an "ongoing commitment to transparency," why don't they take the obvious next step by listening to their consumers' concerns and list fragrance ingredients in products?
"Over the past year, we have consistently shared this information and our position with Women's Voices for the Earth," Stewart said. "Quite simply, they don't like our answer because we won't let a European packaging law dictate what we do in the U.S."
That's true, SCJ has shared their position on fragrance disclosure with us. In January, we gave them a heads-up before the release of our Secret Scents report with the opportunity to begin disclosing allergens in their products here in the U.S. – which they already do in Europe. They refused.
And no, we don't like their answer that they have a double standard in disclosure between the E.U. and the U.S. – because, quite frankly, it's a lame answer. SC Johnson discloses all 26 of the allergens required in the EU directly on product labels, but doesn't disclose these allergens in the US because they're not required to by law. It seems that a true commitment to honesty and transparency would include giving all consumers the same information – we all deserve to be able to avoid chemicals that may cause allergic reactions, no matter where we live.
Fun fact: SC Johnson's Pledge Dust & Allergen is labeled "Reduce allergens while dusting" and yet test results show that it actually contains the allergens limonene and DL-citronellol – don't you think people who are sensitive to allergens would appreciate that information?
Frankly, we won't be using products like Glade, Windex, and Pledge until SC Johnson stops acting like they have something to hide. As a company that calls itself an industry leader, it's time for SC Johnson to step up to the plate and show what a commitment to "honesty" and "transparency" truly looks like.
You can help us convince them. Please watch our spoof commercial Secret Toxic Chemicals: From the SC Johnson Family to Yours and share it with as many people as possible! Then, add your voice to the petition to SC Johnson.
 As their consumers, they have an obligation to respond to our concerns – and it's past time they did.