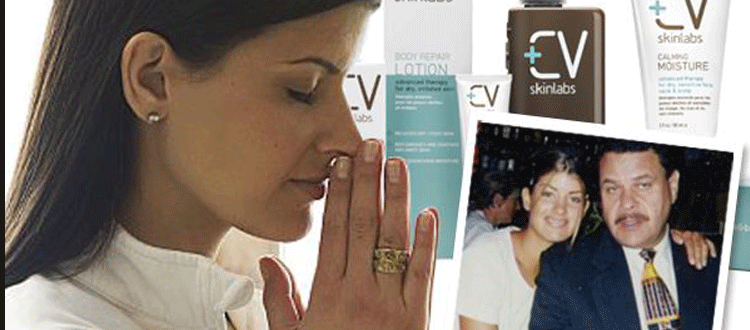 Why Toxins Have No Place in Our Personal Care Products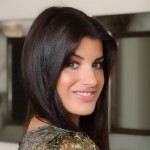 Britta Aragon
Creator & Founder
CV Skinlabs
If I gave you an apple coated in formaldehyde, would you eat it?
Of course not. Yet many of us apply potentially dangerous chemicals like formaldehyde to our faces and bodies every day, increasing the odds that they will penetrate the skin and do damage inside us.
This is just as crazy as eating a formaldehyde-coated apple. It's time to stop.
Cancer on the Rise
According to the World Health Organization (WHO), there will be about 20 million new cases of cancer a year worldwide by 2030—up 12 million a year from now.
A May 2010 report by the President's Cancer Panel noted, "the true burden of environmentally induced cancers has been grossly underestimated. With nearly 80,000 chemicals on the market in the United States, many of which are used by millions of Americans in their daily lives and are un- or understudied and largely unregulated, exposure to potential environmental carcinogens is widespread."
We are bombarded by chemicals everywhere we turn—that's why I refuse to use anything linked to cancer, health problems, or skin irritation in my CV Skinlabs products.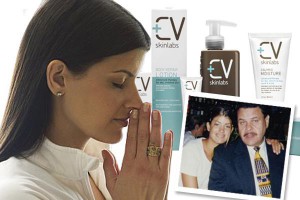 Irritated by Toxins
Many of you may know that I was diagnosed with Hodgkin's disease when I was 16 years old. Later, my father developed colon cancer. There had been no cancer in our family, so we were both surprised, to say the least, by these diagnoses.
Later, when my father was going through chemotherapy, I bought him a high-end, sensitive cream to treat a painful, red rash he had on his face. The cream caused more irritation and burning, which shocked me. I started to research the ingredients, and was dismayed to find some that were linked not only with irritation, dryness, and inflammation, but even cancer.
I wondered then—what was going on?
Chemicals Inside Us
I started researching ingredients used in common personal care products. Here's just a sample of what I found:
Phthalates, a plasticizing chemical found in hairsprays and nail polishes, were found to be widespread in the American population by the Centers for Disease Control and Prevention. Worse, the organization stated that adult women had higher levels of those phthalates found in soaps, body washes, shampoos, cosmetics, and similar personal care products. Phthalates have been linked with early onset menopause, childhood asthma, and diabetes.
Synthetic fragrances, used in most personal care products, were found in the blood samples of teenage girls in a 2009 study by the Environmental Working Group. The blood samples also contained parabens and triclosan.
1,4-dioxane, a probable carcinogen produced as a byproduct of manufacturing, is found in laundry products, household cleaning products, children's bath and personal care products, and more. The Organic Consumers Association notes that when animals were tested with this chemical at the lowest parts-per-billion level over their lifetimes, they developed cancer.
Formaldehyde, a preservative and by-product of manufacturing found in baby bath products, eyelash extensions, air fresheners, and nail polishes, is a known carcinogen. A National Cancer Institute Study found that workers with the highest exposures were 37 percent more likely to die from blood or lymphatic cancer, and 78 percent more likely to die from myeloid leukemia.
Parabens, used as preservatives, have been found in studies to gather in breast tissue, often in areas of the breast attacked by cancerous tumors. Additional studies are needed, but these results are concerning.
Talc, a mineral widely used as talcum powder, and also found in antacids, pesticides, some deodorants, cosmetics, and baby powders, has been linked with ovarian cancer.
This Doesn't Make Sense
This is only the tip of the iceberg. Sulfates, used in most skin and hair care products, are harsh and corrosive and can cause dryness and flaking. Lead has been found in 61 percent of lipsticks tested by the Campaign for Safe Cosmetics. Chemical sunscreens are known hormone-disruptors, and may even encourage the formation of damaging free radicals.
The more I learn about what we're applying to our faces and bodies every day, the more I'm committed to offering a better option to my customers. According to a study by Bionsen, a product company in the U.K., the average woman applies about 515 chemicals to her face every day. How can that be good for us?
We have enough health challenges in life without adding to our risk every time we apply a moisturizer or mascara. I've also learned while developing my line of skin care products that synthetic chemicals are just not necessary. We can use natural, plant-based ingredients that nourish and protect the skin without risking further damage or harm. Natural ingredients can even help preserve the product and keep it free of microorganisms.
Why spend your hard-earned money on products that may cause health problems down the road? In my opinion, it's just not worth it.
Support Hard-Working Organizations
I'm so delighted that Women's Voices for the Earth is making such great strides in our industry to get toxins out of our daily lives. We need more great organizations like these, as together, we can make a difference!
I recently completed a crowdfunding campaign to raise money to get our products into hospitals and cancer centers around the nation. People who are already struggling with health problems always have damaged skin, which makes it even easier for chemicals to soak into the bloodstream where they may cause further damage.
What can you do? Spread the word. Tell your friends and neighbors that these products can do damage. Support organizations like the WVE, and change your choices. There are companies out there like mine that care about what they're putting into their products. Supporting these companies, while taking your marketing dollars away from those who are doing business as usual, is the best way to make your voice heard.
Britta Aragon is Women's Voices for the Earth's May Inspirational Woman. You can support the Safe Cosmetics and Personal Care Products Act, which would make products we put on our bodies safer, here.

Sources
Nicholas Bakalar, "Cancer on the Rise," The New York Times, December 22, 2008, http://www.nytimes.com/2008/12/23/health/23stat.html?_r=0.
"Cancer and Toxic Chemicals," Physicians for Social Responsibility," http://www.psr.org/environment-and-health/confronting-toxics/cancer-and-toxic-chemicals.html.
"Reducing Environmental Cancer Risk: What We Can Do Now," President's Cancer Panel, 2008-2009 Annual Report, http://deainfo.nci.nih.gov/advisory/pcp/annualReports/pcp08-09rpt/PCP_Report_08-09_508.pdf.
"Factsheet: Phthalates," CDC, http://www.cdc.gov/biomonitoring/Phthalates_FactSheet.html.