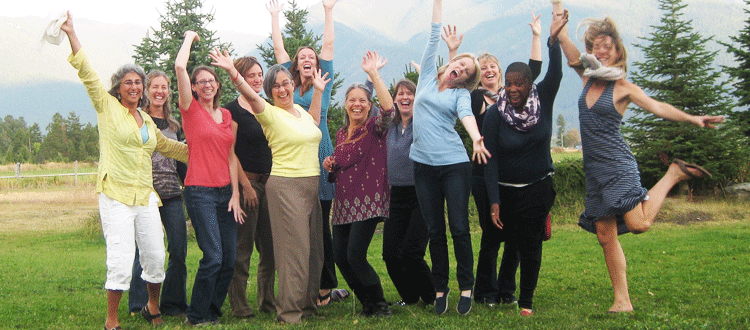 The Road to a Toxic-Free Future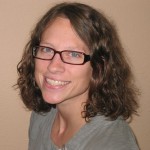 Erin Switalski
Executive Director
When sleeping women wake, mountains move.
–Chinese proverb
I often tell this story when asked how Women's Voices for the Earth began. Back in 1995, in Missoula, Montana, a few smart women were getting Master's degrees in the Environmental Studies program at the University of Montana. One of our founders, Bryony Schwan, attended a meeting of a mainstream environmental organization (not to be named here) – she was motivated to take action and asked what she could do to help. She was told she could bring the cookies and tea for the next meeting.
What?!? This was 1995. Seriously?
That catalyzing incident inspired Bryony and a band of amazing women (thank you, Gail Gutsche, Bethany Walder, Lila Cleminshaw, Patti Borneman, Kristy Pelletier, and many others who I'm sure I'm failing to name here), to found their own environmental organization. These women recognized that the "environment" was so much bigger than the beautiful forests surrounding their town, or the majestic rivers flowing through it. It was the air they breathed, polluted with dioxin spewing out as a result of the bleaching process from the local pulp mill. It was the food they ate, contaminated as a result of pesticide applications. It was even the air in the schools, hospitals, and churches that they breathed.
And the environment wasn't equal for everyone. Those with less money often suffered the most from environmental pollution. They lived in the industrial parts of town, where rent was cheaper, but the air dirtier and the soil contaminated.
It became clear to these women that the "environment" was also their home, their community, their workplaces. Without a healthy environment, their own health would suffer.
Our founders saw that protecting health is inextricably linked to a healthy environment. And they knew that women, as the primary caretakers of families, are motivated to protect their families' health. And not only are women motivated – they have tremendous social, economic, and political power to change the systems that allow toxic chemicals into our environment in the first place.
It was clear that it was time for women to lead this movement exploring the connection between contamination in our bodies and contamination in our surroundings.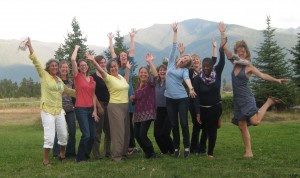 Today, 18 years later, Women's Voices for the Earth is an organization that represents thousands of women all over the country, united in our vision of a world free from toxic chemicals that harm our health and the health of our ecosystems. After nearly two decades, we remain steadfast in our approach of engaging women as leaders in environmental decision-making. Although we have refined our mission over the years, we have always focused on the health impact of toxic chemicals in the environment. In recent years, this has meant a focus on the chemicals found in everyday products – that women bring into their homes and lives on a regular basis. This precision focus has allowed our relatively small organization to make a significant impact on a national level.
As we move into the future with our 3-year strategic plan, dubbed our Roadmap to a Toxic Free Future, we hold the following core goals in our work:
1. Sound Science: Promote sound scientific research that addresses the unique impacts toxic chemical exposures have on women's health.
2. Corporate Accountability: Urge corporations to be transparent about the chemicals they use in their products and to remove harmful chemicals and replace them with safer alternatives.
3. Policy Advocacy: Ensure women's health is prioritized in environmental and public health policy and regulatory decisions.
4. Women as Leaders: Engage women as leaders in the public sphere, in order to build a stronger, more diverse environmental movement.
5. Movement Building: Connect various stakeholders from a diverse background of fields, including environmental health and justice, reproductive health and justice, workers' rights, and human rights, in order to build a more diverse and robust environmental movement.
In the coming 3 years, we have a big agenda before us – one that we can achieve because of the thousands of women standing with us:
We are committed to continuing our quest for safe cleaning products.
 We will continue to advocate for safe cosmetics and personal care products.
We will continue to demand safe salon products, ensuring stylists and nail technicians themselves are heard.
 And we will take on a new issue: toxic chemicals in feminine care products.
We will continue to do our work – based on the best available science – with the power of women's voices leading the charge. Our members are the heart and soul of our work, and they are strong, effective, and ambitious when it comes to protecting our health. Together, we are moving mountains. Join us!