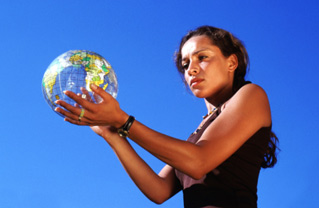 Non-Toxic New Year's Resolution Ideas
Happy 2013! It's that time for making new year's resolutions. We'd like to suggest a resolution for making your life healthier this year by reducing your exposure to toxic chemicals! (Shocker, we know!)
In addition to the inspiration and optimism that comes with sticking to resolutions, we know that they can sometimes also feel like a chore you'd rather put off. Our advice: Just start small.  You don't have to commit to a full home detox – talk about overwhelming! Each and every step you take to reduce toxic chemicals in your life is a meaningful step, no matter how small. This year, try picking one little change to commit to! Here are some ideas from WVE's Ten Steps to Reduce Exposure:
Make your own cleaning products.
Choose fragrance-free products.
Give your personal care products (or even just one product) a makeover.
Find out more about each these steps and get more ideas on our Ten Steps to Reduce Exposure page. You can also choose from our archive of non-toxic Monthly Tips.

Here's to a healthy 2013!