Thank you for taking action and telling the Senate to ensure new cosmetic legislation puts public health first! The cosmetics industry must be required to meet a higher bar of safety.
You can further help us spread the word about this broken bill by posted to Twitter and sharing this link on Facebook.
And help make the CIR a household name, by sharing this blog. People need to know who the CIR is and that they are green-lighting toxic chemicals used in personal care products. Chemicals like talc (linked to cancer), cocamide DEA (a carcinogen), and phthalates (infertility/breast cancer) have all been given the okay by the CIR. We need to make sure their authority is not codified into law.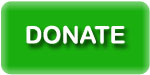 Please consider making a donation to Women's Voices for the Earth so we can continue our work to raise women's voices against toxic chemicals trespassing in our bodies.