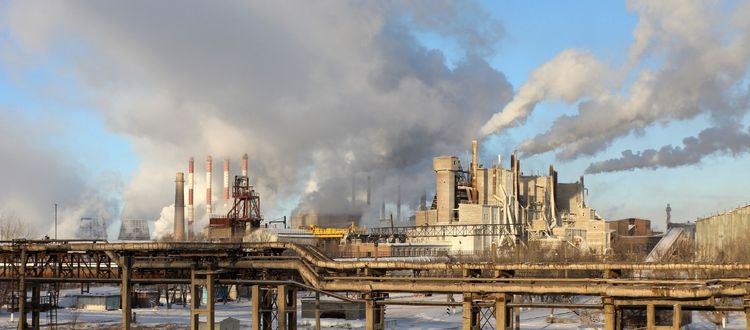 The Chemical Industry's Role in Climate Change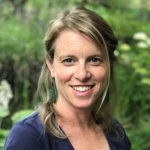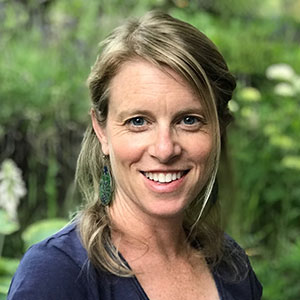 Jamie McConnell
Deputy Director
Did you know that the chemical industry – an industry that produces many of the ingredients found in products we use every day – is one of the largest contributors to climate change? In fact, green house gas emissions from chemical production in the United States has gone up a staggering 43% (between 1990-2019)!
Women's Voices for the Earth is a proud member of Coming Clean, a coalition of environmental health and justice organizations working to reform the chemical and energy industries to protect the health and well-being of people and the planet. Coming Clean recently updated the Louisville Charter for Safer Chemicals. The charter was created nearly 20 years ago and serves as a roadmap for transforming the chemical industry. The charter centers those who are most disproportionately impacted by chemical exposure, like those living at the fenceline next to polluting facilities. Chemical and petrochemical facilities are predominantly situated in low-income communities and communities of color, and thus bear the burden of exposure to chemicals that are produced for use in products used in homes throughout America.
The Charter highlights the radical changes that need to be made to the chemical industry, including the chemical industry's often overlooked contributions to climate change. One of the Charter's planks is Address the Significant Impacts of Chemical Production and Use on Climate Change, and includes an excellent background paper that details the ways the chemical industry is responsible for fueling climate change. The background paper was written by Coming Clean members Darya Minovi on behalf of the Center for Progressive Reform with contributions from Al Huang with Coming Clean and NRDC. This blog summarizes that background paper (please see background paper for citations) and offers actions people can take to hold the chemical industry accountable.
Although most folks probably don't give it much thought, we are all impacted by the chemical industry on a daily basis. The chemical industry is made up of the companies that manufacture the chemicals that make up the products that we use every day. This includes plastics, fertilizers, adhesives, colorants, fragrances, cosmetic ingredients and more. While many of us are aware of the potential impacts toxic chemicals can have on our bodily health & environment when we are using products — all the production of these chemicals also contributes significantly to climate change and the health of our planet.
How Does Chemical Production Contribute to Climate Change?
Chemical production primarily contributes to climate change in 3 ways:
The use of fossil fuels as feedstock (or raw materials) for products such as plastics, chemicals, and pesticides
The use of fossil fuels for energy production to manufacture chemicals
The production of chemicals that are potent greenhouse gases
Fossil fuels are the basis/feedstock of many chemicals
Most chemicals and petrochemicals used in products come from 7 chemicals that are made up of oil and gas (aka petrochemicals). These 7 chemicals are pretty much the building blocks of most other chemicals and include:
Ethylene
Propylene
Benzene
Toluene
Xylene
Ammonia (mostly used in nitrogen fertilizers)
Methanol (mainly used to produce the carcinogen formaldehyde)
The production of these chemicals has increased over the years. Production of so-called "high-value chemicals" like Ethylene, Propylene, Benzene, Toluene, and Xylene production has increased by 19%, while ammonia and methanol have increased by 13% and 51% respectively. Fertilizers and plastics account for a whooping 70% of petrochemical production, by mass.
The chemical industry is one of the largest industrial users of energy
The chemical industry is a significant consumer of energy produced by oil and gas. The sector accounts for 28% of industrial energy use and 10% of total energy use and is responsible for almost 1/5 (or 18%) of global industrial carbon dioxide emissions. Green house gas emissions from chemical production in the United States has gone up a staggering 43% (between 1990-2019). Compared to the 22% decrease in green-house gas emissions from all industrial sources between 1990-2019 — it is clear the chemical industry is not pulling its weight. And the demand for petrochemicals could account for more a third of the growth in oil demand predicted by 2030.
Chemicals that are potent greenhouse gases
Many chemicals that are manufactured contribute to the release of greenhouse gases. Fluorinated gases (hydrofluorocarbons, perfluorocarbons, sulfur hexafluoride, and nitrogen trifluoride) are released in industrial processes and can also be found in refrigeration, air conditioning, and heat pump equipment. Fluorinated gases are potent greenhouse gases that have significantly higher global warming impact than carbon dioxide.
Solutions
For far too long the chemical industry has avoided the scrutiny it deserves as a significant contributor to climate change. In order to protect public health and the health of the planet, there needs to be a major transformation of the chemical industry, one that centers the needs of people who are most vulnerable to impacts of chemical production and climate change like those communities living at the fenceline.
Major shifts include:
Phase out the use of fossil fuels used to produce the energy to manufacture chemicals & phase out the manufacturing of chemicals that release greenhouse gases.
Eliminate the use of fossil fuels as feedstocks for chemicals—invest significant research and development into green chemistry. There has been little innovation in the chemical industry since the advent of chemical manufacturing because there has been little incentive to do so. More political and public pressure is needed to make this happen.
Stop the expansion of single use plastics and more strictly regulate the production of plastic and plastic recycling.
What you can do:
Show your support and endorse the Louisville Charter For Safer Chemicals; you can endorse as an individual, business and/or organization.
Take Action. Tell the Department of Energy to stop giving the chemical industry a free pass when it comes to their impact on the health of bodies and our environment.
Hold manufacturers accountable for using petrochemical in products. Find a company's 1-800 number on the label of common household products you use and ask the company to invest in green chemistry.
Reduce or eliminate the use of single-use plastics.
Spread the word! Share this blog with others to let others the chemical industry's role in climate change.
Sign-up for our newsletter to stay updated on this issue and more actions we can take to hold the chemical industry accountable!