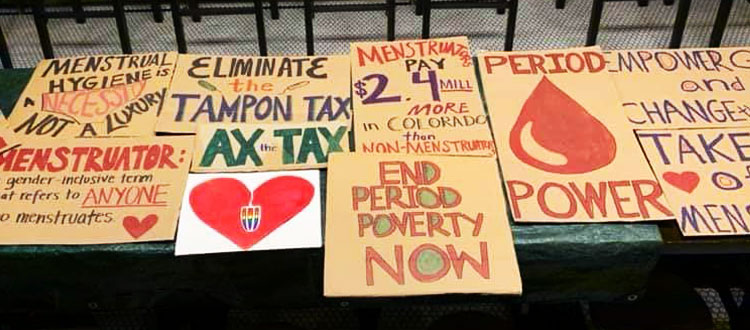 Sixty-Two Menstrual Equity Laws Passed in the United States
Since this blog was originally published (5.2.22) addition states have passed menstrual equity laws in NE, HI, AL, IA and CO. The table listing enacted bills is updated to reflect this new information as of August 1, 2022.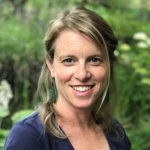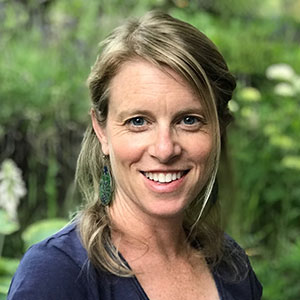 Jamie McConnell
Deputy Director
Over the last eight years or so 62 menstrual equity laws have passed representing real progress for the menstrual equity movement. (Click here to view laws, or SEE MAP BELOW.) Sixty state laws and 2 federal laws have been enacted. Menstrual equity is often a term used to describe the need for increased affordability, access and safety of menstrual products.
The laws include eliminating the menstrual tax, making menstrual products more accessible by requiring them in schools, prisons, correctional facilities and shelters; and addressing the safety of these products by requiring ingredient disclosure.
Once a taboo subject you would never hear policymakers debating, these laws prove menstrual equity is starting to get the attention it deserves. Of course, there is still work to be done to breakdown a culture of stigma and shame that often surrounds menstruation, but the fact that we are talking about and passing policies to ensure access, affordability, and safety of these products is a huge leap forward.
New York and Illinois are two states that are leading the way. New York has passed laws eliminating the tampon tax, requiring free menstrual products in public schools, homeless shelters, and correctional facilities; and requiring disclosure of all intentionally-added ingredients in products.
Illinois's laws include allowing SNAP benefits to be used to purchase menstrual products, requiring free menstrual products to be stocked in public schools, universities, and community colleges, eliminating the tax on menstrual products, and declaring menstrual hygiene day annually on May 28.
While states seem to be stepping up to address the rights of menstruators, there needs to be more action on the federal level. Congress has passed just two bills allowing menstrual products to be paid with pre-tax dollars using a Health Savings or Flexible Spending Account and requiring federal prisons to provide menstrual products free of charge.
Congress needs to pass the Menstrual Equity for All Act, introduced by Congresswoman Grace Meng (D-NY). The Act would:
Allowing states to use federal grant funds to provide free menstrual products in schools
Providing incentives for colleges and universities to establish pilot programs for free menstrual products on campus
Providing guidance on the distribution of free menstrual products in federal, state, and local prisons
Giving homeless providers the ability to use grant funds to cover menstrual products
Requiring Medicaid to cover the cost of menstrual products
Requiring any company with a 100 or more employees to provide menstrual products free of charge, in addition to all federal buildings
While there has been progress on the policy front, an area that needs improvement is language being used in many of laws and bills addressing menstrual equity. Many of them refer to menstrual products as "feminine hygiene" products. As WVE has written about before in this space—when we use the term "feminine" we push people out of the conversation. There are people who use these items who do not identify as women. For much too long the language to describe and talk about menstrual products has been exclusively feminized and limited to cisgender women. This is a problem as it excludes people's experiences by inferring that the only people who have periods are women and girls, disregarding the fact trans men and non-binary people use these products too. This can be incredibly dangerous because it means not all the voices of people who menstruate are being included in policy decisions. Instead, we recommend policy makers use the term "menstrual products" instead of "feminine hygiene" and menstruators instead of women.
We still have a lot more work to do to ensure menstrual equity for all, but having these state and federal laws on the books brings us closer to menstruating with dignity.
——————————————-
Menstrual Equity Policies Passed in the United States
The following bills have been passed and/or enacted in the United States to address the safety, affordability or accessibility of menstrual care products as of August 1, 2022. To use, simply click on the state and scroll down to see more details about each bill. To view federal bills, click on the box in lower right hand corner of map that notes "Federal" and scroll down.