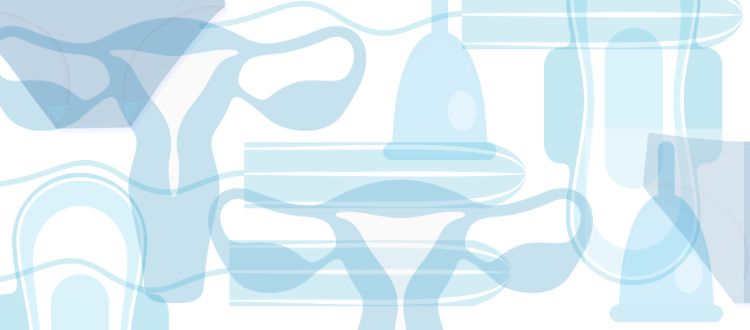 Did you know — there is no federal law that requires companies to disclose ingredients in period care products?!
BUT … In 2019, New York became the first state in the United States to pass a bill requiring manufacturers of period care products to fully disclose their ingredients. This ground-breaking law is about to go into effect — companies have only a handful of days left to get their act together and stop hiding ingredient secrets.
LET THE COUNTDOWN BEGIN!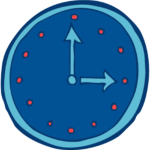 This bill would not have passed without the actions of so many people like you who raised their voices for their right to know! So let's do it again.
This September we begin our countdown — all month we are sharing resources, facts, actions, blogs, headliners, graphics, videos and more to help amplify this important new disclosure law. Each day we'll reveal new materials, new ways to raise your voice, and new reasons why it is so important that we prioritize period health!
TICK TOCK – IT'S TIME FOR ACCOUNTABILITY
We're paying attention. We expect companies to not only be in full compliance of the New York law, but we hope to see true shifts in the industry's transparency policies, ingredient safety assessments, and that ingredient information will be easily accessible so people can make informed decisions about their health.
Studies show that menstrual care products can contain chemicals of concern, including those linked to cancer, allergies, reproductive harm and more. It is outrageous that companies have been able to hide this information from the people who use these products. Tick-tock tick-tock: It's time to end these toxic secrets and hold companies accountable.
Let companies know you're paying attention too: Learn, share, and engage with your community about these issues. It is so important for conversations on periods and period health to move into the mainstream — because those conversations are MOVING the mainstream. For example, over the last few years period policies addressing safety, access or affordability have been introduced in almost all of the 50 states, as well as in Congress!
Everyone has the right to know what is in their period care products. So while this new disclosure information will only be required on the label in NY, this law sets a new precedent for transparency and we'll keep pushing until we all have this information, no matter where we live, or what products we use!
You can also sign-up for our Label Reading 101 Event with WVE's Director of Science and Research to see how this new law is impacting ingredient disclosure in your local stores!
We'll also be uplifting resources on intimate care products, menstrual equity and the need for safe, accessible and affordable products. For far too long conversations around periods or vaginal health have been stigmatized, neglected, or manipulated — this is what has allowed governing bodies to tax period products as a luxury item for decades. This is what has allowed corporations to hide harmful ingredients from the people who use these products. This is what has prevented decision-makers, educators, healthcare providers and individuals from making menstrual health a priority in our homes, in our communities and in our cultures.
WE'RE DONE WAITING and THE CLOCK IS TICKING
Tune in, join in, and start the countdown today at https://womensvoices.org/countdown