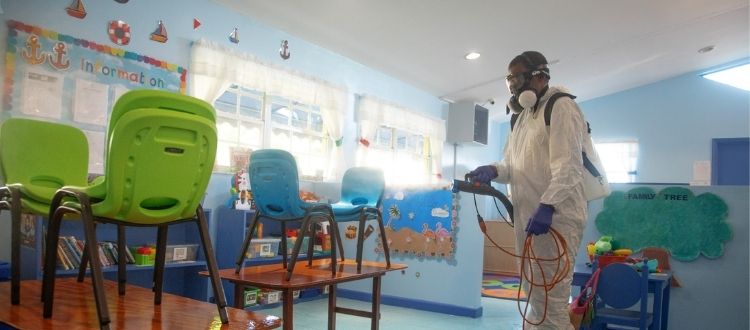 New CDC guidance finally offers common-sense approach to cleaning and disinfecting for COVID-19!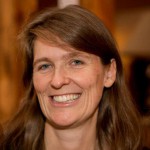 Alex Scranton
Director of Science
and Research
You may have missed it, but in April 2021, the CDC made some major changes to their guidance on cleaning and disinfecting homes and businesses. For months the advice from the CDC was to clean AND disinfect surfaces regularly, but with more information, research and understanding about how the COVID-19 virus spreads, they have now realized that the additional disinfecting step is largely unnecessary in most situations. In fact, their research found that there is only a 1 in 10,000 chance of being infected with COVID-19 from touching a contaminated surface![1]
The new guidance[2] is quite clear that cleaning is still a good idea, every day if you can, to create a healthy space. Cleaning both gets rid of harmful bacteria and viruses, as well as the grime on surfaces where they like to collect. But using disinfectants? – that should be saved for specific high risk conditions — like when you know a sick person has been in your space in the last 24 hours. (Yep, just the last 24 hours – because time itself is a great disinfectant.)
So while the old guidance told us to "clean surfaces using soap and water, then use disinfectant" the new guidance simply explains to "clean regularly". Specifically, the new guidance states:
Cleaning with a household cleaner that contains soap or detergent reduces the amount of germs on surfaces and decreases risk of infection from surfaces. In most situations, cleaning alone removes most virus particles on surfaces. Disinfection to reduce transmission of COVID-19 at home is likely not needed unless someone in your home is sick or if someone who is positive for COVID-19 has been in your home within the last 24 hours."[3]
And this same advice is repeated in the CDC's guidance for schools, businesses and other public places. It's unfortunate that it has taken so long to arrive here, as we have all endured a year of excessive disinfection protocols, and never-before-seen levels of exposure to disinfectant chemicals. But hopefully we can spread the word of the new guidelines, and bring a more rational approach back to cleaning our spaces safely.
Share this blog (and the links to the new CDC guidelines — see below) with your friends, family, and others in your community so they can stay safe and healthy. And create some change in the public spaces you frequent. Use the new sample letters we have written to send to school officials and gym owners to encourage them to change their practices too. Also check out our People Against Quats group – a national action group of concerned people who want to help eliminate or reduce public exposure to quat-based disinfectants in places like schools, gyms, apartment buildings, public work places and more.
For more information on health concerns linked to disinfectants and safer alternatives, click here.
---
[1] U.S. Centers for Disease Control (CDC) (2021)  Science Brief: SARS-CoV-2 and Surface (Fomite) Transmission for Indoor Community Environments.  April 5, 2021.  Available at: https://www.cdc.gov/coronavirus/2019-ncov/more/science-and-research/surface-transmission.html#ref7
[2] U.S. Centers for Disease Control (CDC) (2021)  Cleaning and Disinfecting Your Home Every Day and When Someone Is Sick. April 5, 2021. Available at: https://www.cdc.gov/coronavirus/2019-ncov/prevent-getting-sick/disinfecting-your-home.html
[3] https://www.cdc.gov/coronavirus/2019-ncov/prevent-getting-sick/disinfecting-your-home.html