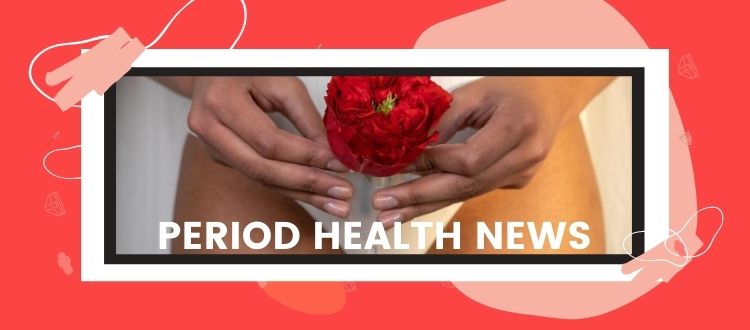 Period Health News – Oct 2020
Join us in celebrating Environmenstrual Week!
This week (October 19 – 25, 2020) we proudly celebrate Environmenstrual Week – created by our friends at Wen. Environmenstrual week has 3 simple goals: Amplify the conversation around reusables and plastic-free period products; break the taboo around periods and show you are period proud; and end period poverty, help ensure everyone has access to healthy plastic-free period products. Learn more.
To learn more about Women's Voices for the Earth's work in menstural equity, menstrual care products & toxic chemicals please visit us.
Bottom line: Toxic chemicals don't belong in menstrual care products. Period.
—————————————————————————
Period Health Headlines From Around the Globe
That Pantone Period Color Looks Nothing Like Menstrual Blood
Towards the end of the cycle, it can look more like coffee grounds. It stains bed sheets, pants, and underwear — not with a cherry Icee red — but with the brownish-reddish hue we've grown too comfortable with thinking of as "dirty." Read more.
Facebook Bans Ad for Period Underwear Because It Shows Red Menstrual Blood
"It was not made to be deliberately sensational or provocative, but to show the very real and natural side of periods. We've used red to represent blood from day one." Read more.
From 'gory' to glory, the evolution of period advertising
It's baffling, to say the least, that in 2020 period brands still face backlash for 'daring' to open up the conversation surrounding menstruation. The Drum looks at the evolution of period advertising throughout the years, to see how far we've really come. Read more.
Period Poverty Is Getting Worse During the Pandemic
Of course, period poverty isn't new. It's existed long before the COVID-19 pandemic, but with a change in policy and reduction of stigma, experts are hopeful we can diminish the problem — even though it's exploding right now. Read more.
—————————————————————————

"Growing Up and Liking It"

By: Lori McBride (WVE Member)
I learned about puberty and menstruation in the 6th grade in the 1960s.  The girls were separated from the boys and we saw a film. I think we were given a booklet called "Growing Up and Liking It". I don't remember my mother sharing much about it. So I was shocked when we were on a family camping trip in Yosemite and I saw blood in my underwear. I remember hoping it would go away. We had to go to the Ahwahnee Hotel's gift shop to get the feminine supplies I needed. Of all the places for this to happen, this sure was not what I would have anticipated!
————–
Do you have a period story to share? By creating dialogues about very real and normal things people go through, such as menstruating, we are effectively dismantling the stigma (de-stigmatizing) of menstruation. Yep – talking abut periods is that powerful! Zap us your stories to be featured on our website, social media, or in our next newsletter. CLICK HERE!
—————————————————————————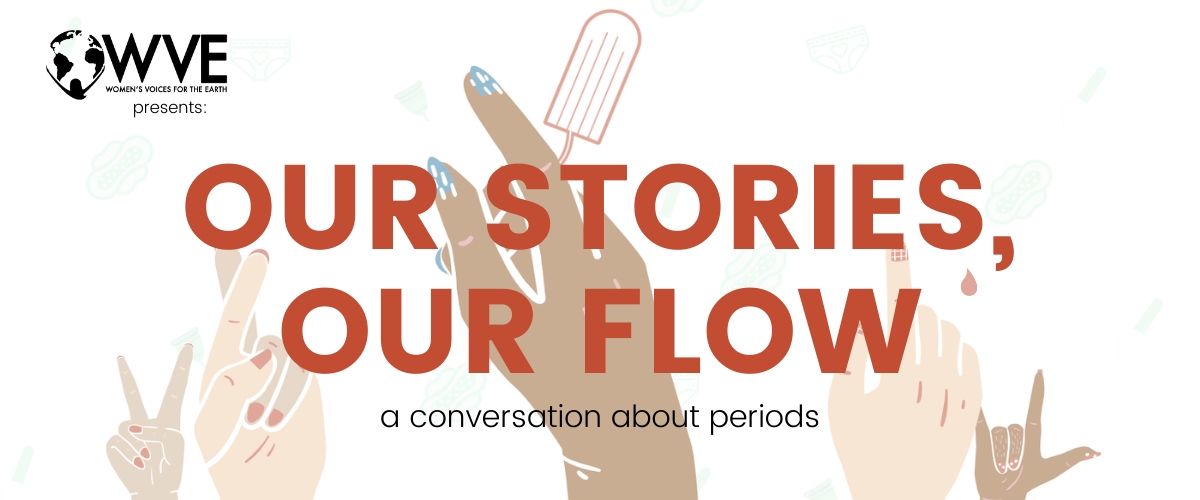 Join us for a digital workshop on Oct 22nd!
OSOF workshops are interactive virtual conversations about menstruation that center and destigmatize the way we talk about, understand, and experience (or have experienced) safe and healthy periods. We enthusiastically welcome all gender identities, and people from all ages who have experience and/or a relationship with menstruation.
—————————————————————————

When you sign up to give $10 or more per month, you'll receive a special #myperiodnoshame bag filled with eco-friendly period products from our partners!
JOIN THE MOON CLUB!
—————————————-
What is the period health news? WVE's Period Health News is posted monthly, featuring the latest news and updates in menstrual health. It highlights WVE's work in the menstrual health space and seeks to amplify the menstrual health and menstrual equity work worldwide. Have a story to share or an organization you would like us to highlight? Email our Digital and Communications Coordinator at zonyad@womensvoices.org