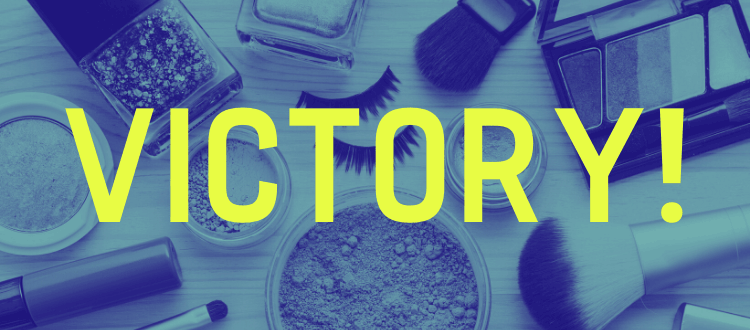 Good News Coming Out of California for Cosmetic Safety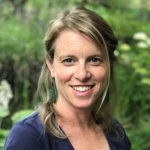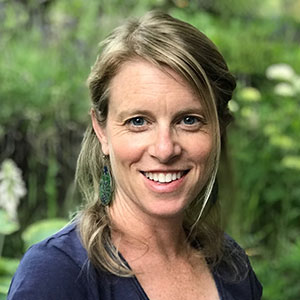 Jamie McConnell
Deputy Director
Last week, two bills were signed into law in California that will make cosmetics safer AND increase disclosure of ingredients in fragrance.
Toxic Fragrance & Flavor Secrets Can't Hide Anymore!
The Cosmetic Fragrance and Flavor Right to Know Act (SB 312), sponsored by Women's Voices for the Earth, Black Women for Wellness, California Healthy Nail Salon Collaborative, and Breast Cancer Prevention Partners, is the first law in the nation to require disclosure of fragrance and flavor ingredients in cosmetic and professional salon products. The law requires manufacturers to disclose ingredients deemed toxic by authoritative bodies in flavor and fragrance ingredients to the California Safe Cosmetics Program. This is a big deal; research shows that third of all fragrance chemicals currently in use have been flagged as toxic or potentially toxic by scientists around the world. The information will be publicly available online starting in January 2022 through the California Safe Cosmetics Database.
About the California Safe Cosmetics Database
In 2005 California passed the California Safe Cosmetics Act, which requires cosmetic manufacturers to disclose ingredients linked to cancer, birth defects, and reproductive harm via the database. However, at the time fragrance was exempt from disclosure requirements. The Cosmetic Fragrance and Flavor Right to Know Act expands on the 2005 Act and expands reporting requirements to include allergens and neurotoxins in fragrances.
We know more needs to be done to require disclosure of all ingredients in fragrance. SB 312 is the first step – and an important one – in breaking down the walls that have protected fragrance ingredients from disclosure. This is not the end. As always, WVE will continue to demand the disclosure of all ingredients in fragrance, regardless of whether they are deemed "toxic" by authoritative bodies. We know that even if an ingredient is NOT on an authoritative list, it can still pose harm. So, while we celebrate SB 312 we know there is still more work to do.
California's SB 312 now joins the company of SB 258 (passed in 2017), requiring cleaning products manufacturers to list ingredients on the label and online, including harmful ingredients used in fragrance — and AB 2775 (passed in 2018), becoming the first law in the nation to require disclosure, on the label, of ingredients in professional salon products. The passing of SB 312 sends another clear message to corporations that keeping ingredient secrets is simply not acceptable.
24 Toxic Ingredients, Banned!
AB 2762, sponsored by Black Women for Wellness, Breast Cancer Prevention Partners, Environmental Working Group, and CalPIRG was also signed into law this week. The law bans 24 toxic ingredients in cosmetics including mercury, PFAS, formaldehyde and M and O phenylendediamine by 2025. These chemicals were already banned in many other countries and this law, while it technically only applies to products sold in California, will have a national impact as cosmetic manufacturers are unlikely to formulate a different product for other states.
What's more, this means that formaldehyde used in professional hair straighteners will be banned starting in 2025! This is a huge win for salon workers whose health has been impacted by exposure to the carcinogen. It also provides more fodder (as if the agency needed it) for the FDA to finally take federal action and ban this toxic chemical from hair straighteners.
Black women bear the brunt of the burden of exposure to toxic chemicals in cosmetics. As Nourbese Flint, Policy Director at Black Women for Wellness stated in the press release announcing the bill was signed into law:
Some of the most toxic ingredients are being aggressively marketed to Black women. Levels of formaldehyde that could be used to embalm a body are being used in hair straighteners, and Black women who dye their hair are 60 percent more likely to develop breast cancer. That's why we demand safe cosmetics now. This law means we can finally protect women from the toxic exposures they currently face on every trip to the salon.
Even with the AB 2762 there is still a dire need to update the federal law that does little to regulate cosmetic safety in the United States.
But for now, let's celebrate these two laws that will help to improve our health!
As is becoming increasingly clear with the Covid-19 pandemic, our health is inextricably linked with our environment. Exposure to chemicals in everyday household products like cosmetics can lead to chronic illnesses that make us more susceptible to Covid-19 and Black and Brown people are suffering the impacts at greater costs because they are more likely to live in communities that are burdened with air pollution.
These small wins add up to big changes and bring us closer to healthier homes, communities, and planet. Get involved to help us continue the work.