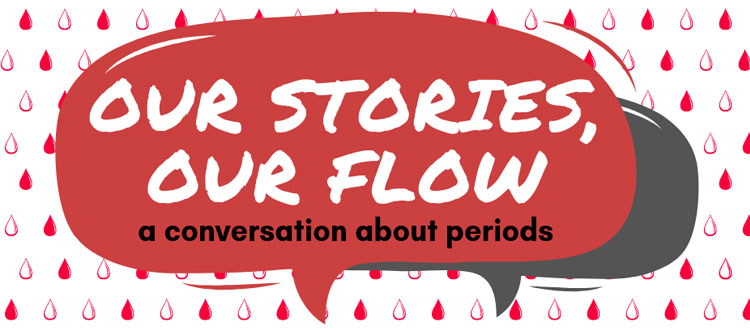 Workshop Recap! Our Stories, Our Flow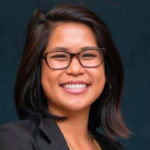 Ash Chan
Campaigns & Outreach Manager

Menstruation is a part of so many people's lives, but there are many barriers that can make having, talking about, and understanding periods and one's health uncomfortable, inaccessible, and even unbearable. This Spring, Women's Voices for the Earth launched the "Our Stories, Our Flow" (OSOF) workshop series in New York City in collaboration with our Community Engagement & Outreach Fellow, Shantrice King, and several community partners, leaders and businesses.
Welcoming of all people who had or have experience with menstruation, we held intergenerational, inclusive discussions and created period myth cards that demystified period experiences, health and stigma. Tapping into our consumer and political power, we talked about ways we could advocate for meaningful change through our dollars, preferences and behaviors. We wrote postcards to local borough, county, and state elected officials about the need for more affordable period products, stronger research into the safety of products, accessible community menstrual health information, and more transparency – like the NY Period Product Disclosure Bill (A.164/ S.2387) that now heads to the governor for signature (fingers-crossed)! With generous period product donations from business partners, we were also able to offer each of our workshop attendees a variety of free, 100% organic cotton or reusable period products, and period-positive informational materials to take home or to share with menstruating people in their lives and community.
Access to safe, affordable period products, affirming conversations and spaces enable menstruating people to continue to live full lives is a human right and with your voice, we can make that a reality! As we continue this work, we hope that we can continue to rely on your support for important period health policies that have been reintroduced on the Federal level, such as the Menstrual Products Right to Know Act & the Robin Danielson Feminine Hygiene Product Safety Act.
Stay tuned for more ways to get involved! Or text PERIOD to 52886 to make sure you don't miss any important updates…
If you have not had a chance to see it yet, check out this brand new Mic video spotlighting this groundbreaking NY period disclosure bill! Like and share with your friends and family – let us know why this issue is important to you in the comment section!
Thank you so much for your generous support & helping inspire period-positive culture and policy change!
Thank you to our amazing community partners & OSOF co-hosts!
ArtSpace at Staten Island Arts (Staten Island), Sister Diaspora for Liberation (Manhattan), The Black Feminist Project & The Laundromat Project (Bronx), Planned Parenthood New York City (Brooklyn), and Queens Community House & honorary co-host, U.S. Congresswoman Grace Meng (Queens).
Thank you to our generous business partners for helping ensure menstruating people have access to safe, affordable period products!
Lunette, Maxim, Natracare, and Sustain Natural