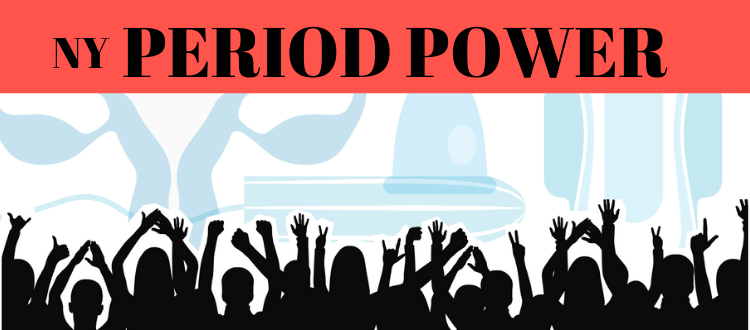 New Yorkers Take on Period Power Policies!
New York State is leading the nation in period policy and power. With the leadership of dynamic women legislators, state and city council have passed a number of groundbreaking policies that provide more access to free period products in schools, public restrooms, and shelters — AND have eliminated the tampon tax! Just look what you've been up to, New York!!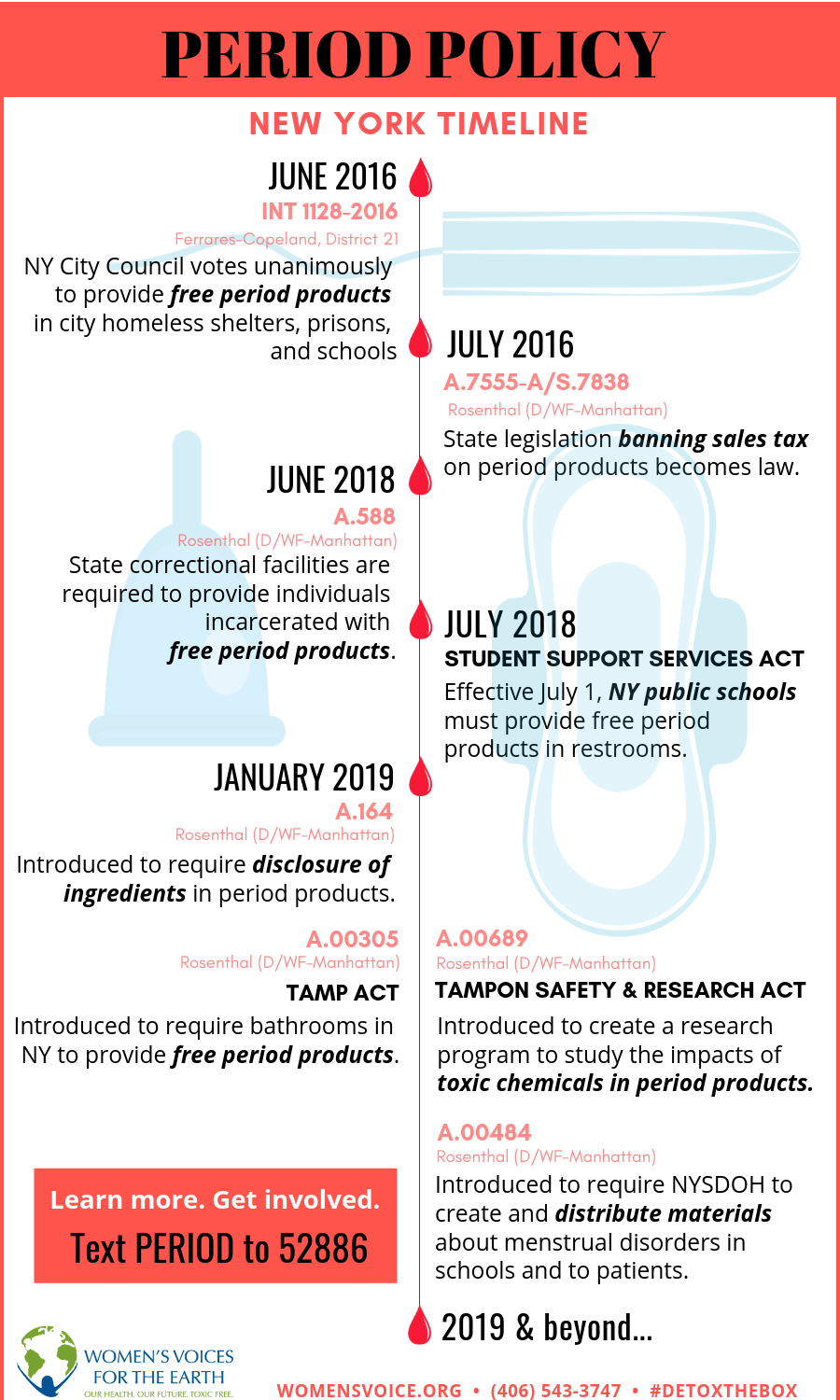 Women's Voices for the Earth is proud of the work of trailblazers like former City Councilwoman Julissa Ferrares-Copeland, Assemblymember Linda B. Rosenthal, and Congresswomen Carolyn Maloney & Grace Meng, whose leadership and policy agendas center the experiences of women, girls, and people who menstruate.
With a recent study finding that most sanitary pads contain volatile organic compounds (VOCs) and phthalates, and WVE's own recent testing of VOCs in tampons, it is imperative that links between toxics exposures and menstrual health are also protected and prioritized.
In January, a number of state-level policies were introduced by Assemblymember Linda B. Rosenthal (D/WF-Manhattan) that will not only give people who menstruate the right-to-know what's in the period products we use, but will also ensure we have more access to affordable, safer period products throughout the state.
Want to get involved?
We will be leading on-the-ground engagement and advocacy efforts for the Detox the Box campaign across New York. Be on the lookout for a special announcement of in-person community events Women's Voices for the Earth will be hosting in NYC, March 2019!
Or better yet, text PERIOD to 52886 now and stay updated on ways you can get involved in New York to help pass period-positive pieces of legislation and de-stigmatize how we talk about, understand and experience healthy periods!