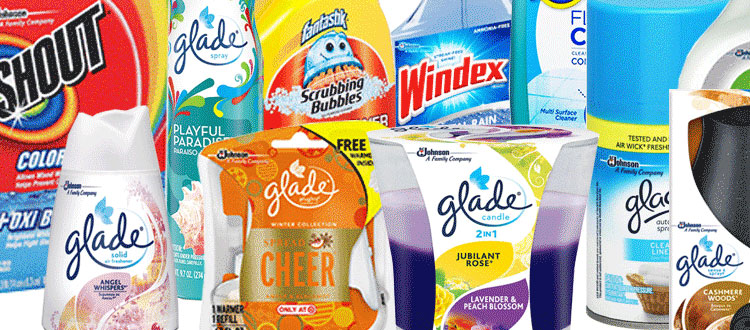 Taking Galaxolide Out: An update on SC Johnson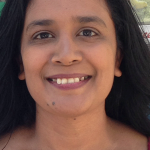 Sarada Tangirala
Director of Corporate Accountability
Last year, thanks to all of you raising your voices, SC Johnson committed to phasing out toxic fragrance chemical Galaxolide from its products. So where is SCJ at with their progress?
A little background
We have been raising the alarm bells about Galaxolide for many years. A chemical that is linked to hormone disruption, it's been detected in breast milk and blood plasma. It's also highly persistent, bioaccumulative and is highly toxic to aquatic environments. Galaxolide has been found in the Great Lakes—in water and lake sediment, and even in the air above the lake.
In 2016 we reviewed the online ingredient webpages for every SC Johnson product to determine which of them contained Galaxolide. We issued a list of 80 products, and called on SCJ to eliminate the chemical, since the company was listed by the EPA as one of six major users of the chemical in the U.S.
In March 2017, after hearing from many of you, SCJ announced they would be phasing out Galaxolide and replacing it with two other fragrance chemicals with lower hazard profiles, ethylene brassylate and Habanolide.
Galaxolide phaseout still a work in progress
We recently looked up the ingredients of all the products that had contained Galaxolide back in 2016. To our surprise:
Nearly all of the products we identified in 2016 still list Galaxolide as an ingredient on the WhatsInsideSCJohnson.com site.
In addition, SC Johnson introduced several new products in 2017 and 2018 that contain Galaxolide.
We followed up with SC Johnson, and received some more information on their progress. When the company first announced it would phase out the popular fragrance chemical, they noted they had been working on it for a while, but did not include a deadline for the phaseout.
We learned from SC Johnson that:
They have removed Galaxolide from the Acceptable Chemical Palette — the chemicals they allow in their products.
The new products with Galaxolide in the formulation were already in the pipeline before SCJ committed to the phaseout, and so the products were introduced on the market.
Some of the 80 products we originally listed as containing Galaxolide have been discontinued or otherwise no longer being manufactured. However, since they may still be sold on store shelves and/or used in homes, the products and their ingredients are still listed on the WhatsInsideSCJohnson.com website. [It is still unclear to us which products these are. If you're using any SC Johnson product, it's a good idea to check the website for the product ingredients].
They are currently developing several new and reformulated products that don't contain Galaxolide – and expect to have some on the market by 2019. (We will let you know!)
See below for an updated list of SC Johnson products currently containing Galaxolide.
Timeline on Galaxolide phaseout
SCJ still has no set deadline on the phaseout. They tell us that they are working towards reformulating Galaxolide out of over 50% of products over the next three years.
The amount of time is has taken a manufacturer the size of SCJ to eliminate Galaxolide—even after they publicly committed to doing so—means that other major product makers should start NOW. The use of Galaxolide in the U.S. has been steadily increasing, which is putting our health and the health of the environment at risk. Companies making cleaning and personal care products need to stem the tide of this problem by committing to eliminate Galaxolide today.
For more information on Galaxolide and SCJ, click here.
——
SC Johnson Products Containing Galaxolide
(updated October 2018)
Glade Wax Melts:
Glade® Wax Melts – Blooming Peony & Cherry™
Glade® Wax Melts – Cashmere Woods®
Glade® Wax Melts – Clean Linen®
Glade® Wax Melts – Day Spa™
Glade® Wax Melts – Jubilant Rose™
Glade® Wax Melts – Lavender & Vanilla
Glade® Wax Melts – Vanilla Passion Fruit
Glade® Endless Color™ Wax Melts – Inspired™ Green
Glade® Endless Color™ Wax Melts – Wild Violet
Glade Automatic Spray Refills:
Automatic Spray Refill – Cashmere Woods®
Automatic Spray Refill – Clean Linen®
Automatic Spray Refill – Lavender & Vanilla
Automatic Spray Refill – Soho Social™
Automatic Spray Starter – Cashmere Woods®
Automatic Spray Starter – Clean Linen®
Glade Premium Room Spray:
Premium Room Spray – Playful Paradise™
Premium Room Spray – Sheer White Cotton®
Tough Odor Solutions Premium Room Spray – Clear Springs®
Glade Sense & Spray and Press & Spray:
Sense & Spray® Starter Kit – 360 Degree Design – Clean Linen®
Sense & Spray® Starter Kit – Cashmere Woods ®
Sense & Spray® Starter Kit – Clean Linen®
Sense & Spray® Starter Kit – Lavender & Vanilla
Glade® Sense & Spray® Refill – Cashmere Woods®
Glade® Sense & Spray® Refill – Clean Linen®
Glade® Sense & Spray® Refill – Lavender & Vanilla
Press & Spray™ Starter Kit – Clean Linen®
Solid Air Freshener:
Solid Air Freshener – Angel Whispers®
Solid Air Freshener – Cashmere Woods®
Solid Air Freshener – Crisp Waters™
Solid Air Freshener – Pet Fresh Scent
Solid Air Freshener – Matcha Garden™
Carpet and Room:
Glade® Carpet & Room – Clean Linen®
Glade® Carpet & Room – Fresh Berries
Glade® Carpet & Room – Hawaiian Breeze®
Glade® Carpet & Room – Lavender & Vanilla
Tough Odor Solutions Carpet & Room – Clear Springs®
Glade® Carpet & Room – Pet Clean Scent
Glade® Carpet & Room – Radiant Berries
Candles:
2 in 1 candles
Candle – Jubilant Rose® & Lavender & Peach Blossom
Candle – Moonlit Walk® & Wandering Stream®
Candle – Sunny Days® & Clean Linen®
Jar Candles:
Candle – Blooming Peony & Cherry™
Candle – Cashmere Woods®
Candle – Clean Linen®
Candle – Crisp Waters®
Candle – Lavender & Vanilla
Candle – Soho Social™
Candle – Radiant Berries
Glade® Endless Color™ Candle – Inspired™ Green
Glade® Endless Color™ Candle – Wild Violet
Scented Oil:
PlugIns® Scented Oil Warmer Customizables™ – Sunny Days® & Clean Linen®
Fabric and Air Spray:
Clean Linen® Fabric & Air Odor Eliminator
Tough Odor Solutions Fabric & Air – Fresh Scent for Pet Odors
Room Spray:
Glade® Room Spray – Cashmere Woods®
Glade® Room Spray – Clean Linen®
Glade® Room Spray – Lavender & Vanilla
Glade® Room Spray – Powder Fresh®
Glade® Room Spray – Soho Social™
NEW GLADE Products introduced in 2017:
Glade® Atmosphere Collection™ Aerosol Nᵒ1 Enraptured™
Glade® Atmosphere Collection™ Aerosol Nᵒ2 Bright™
Glade® Atmosphere Collection™ Aerosol Nᵒ3 Free™
Glade® Atmosphere Collection™ Aerosol Nᵒ4 Tempted™
Glade® Atmosphere Collection™ Candle Nᵒ1 Enraptured™
Glade® Atmosphere Collection™ Candle Nᵒ2 Bright™
Glade® Atmosphere Collection™ Candle Nᵒ3 Free™
Glade® Atmosphere Collection™ Candle Nᵒ4 Tempted™
Glade® Atmosphere Collection™ PlugIns® Scented Oil Refills – Nᵒ4 Tempted™
NEW GLADE products in 2018
Limited Edition Spring 2018:
Glade® Automatic Spray Refill – Enchanted Floral Garden
Glade® Solid Air Freshener – Enchanted Floral Garden
Pledge:
Pledge® Orange Clean
Pledge® Multi Surface Everyday Cleaner with Glade® Cashmere Woods™
Pledge® Multi Surface Everyday Cleaner with Glade® Rainshower®
Commercial Line Pledge® Orange Clean
Pledge® FloorCare Multi Surface Finish
Pledge® FloorCare Multi Surface Concentrated Cleaner
Pledge® FloorCare Multi Surface Cleaner Gallon
Pledge® FloorCare Wood Finish
Scrubbing Bubbles:
Scrubbing Bubbles® Antibacterial Bathroom Wipes
Shout!:
Shout® Color Catcher® + Oxi Booster
Shout® Color Catcher® Cloths
Windex:
Windex® Crystal Rain™
KIWI:
KIWI® Desert Boot Odor Neutralizer
Armstrong:
Armstrong Floor Cleaner
OFF!:
OFF!® FamilyCare Insect Repellent I (Smooth & Dry)
OFF!® FamilyCare Insect Repellent III (Tropical Fresh®)
OFF! Active® Insect Repellent I
OFF!® Outdoor Fogger
Raid:
Raid® Yard Guard® Mosquito Fogger
Raid® Multi Insect Killer