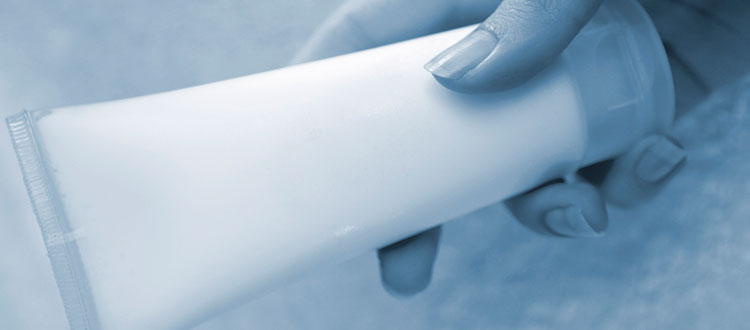 Slippery Slope: What's in Your Lube?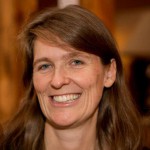 Alex Scranton
Director of Science & Research
Because you asked, our latest exploration into personal care has been to examine the world of lubricants (or lube for short). This is not a product we talk enough about, but should. Lube is very commonly used by women for all sorts of reasons. Vaginal dryness is experienced by many women and can result from a variety of conditions such as aging and menopause, breastfeeding, medical conditions such as diabetes and inflammatory bowel disease, or even side effects of cancer treatment or other medications. A recent survey found that 65% of American women report having used lubricant in the past month. Women are buying and applying lube on a regular basis with the assumption that these products are safe — but with relatively little information available about what red flags to look out for in these products. And, unfortunately, right now, many lubes are not actually designed to be compatible with a healthy vagina.
The Problems with Lubricants
The thing is, at the time you apply the lubricant, most brands are pretty effective. They provide increased moisture and lubrication where you need it and can reduce friction, discomfort and pain. The unfortunate impacts, however, come afterwards – and are generally unrelated to how well the product functions. The problems start when harmful chemicals in lubricant are absorbed by vaginal tissue, or when the pH of the lubricant affects the natural acidity of the vagina, potentially upsetting one's crucial microbial balance. Or, when the forces of osmosis literally pull the moisture out of cells in the vaginal wall, causing them to shrivel up in an attempt to dilute the foreign lubricant gel which is constituted so differently than normal vaginal secretions.
These impacts can add up – sometimes leading to acute effects like irritation or increased infection. (And when this happens, few women are aware that their lubricant could be a contributing factor!) Sometimes, impacts occur over years of repeated exposure, potentially contributing to increased risk of cancer, reproductive harm, or other chronic disease. It is only recently that researchers have started examining the impacts of lubricants and some manufacturers have begun to address the problems inherent in the way they are made.
Finding a Safer Lubricant
But enough of the problem. Let's talk solutions. Here are simple recommendations to help you find a safer lube:
1. Review the lists of lubricant testing results conducted by the World Health Organization (WHO) and other researchers available here. These lists include brand names of lubricants and the pH levels and osmolalities of each product. The WHO recommends using a lubricant with a pH of 4.5 and an osmolality below 1200 mOsm/kg. If your brand of lubricant is not included in either of these lists, contact the manufacturer to ask about the pH and osmolality of the product and make sure they meet the WHO guidelines.
2. Carefully examine the ingredients list for your lubricant and avoid products containing these chemicals of concern:
Chlorhexidine gluconate – This potent disinfectant chemical has been shown to kill off many strains of lactobacillus, a type of bacteria that, when in balance, are necessary for a healthy vagina.
Parabens (commonly methylparaben and/or propylparaben) — These preservative chemicals have been shown to cause irritation of vaginal mucous membranes. Exposure to parabens is associated with genital rashes. Studies have also linked parabens to fertility problems and endocrine disruption.
Cyclomethicone, cyclopentasiloxane and cyclotetrasiloxane — Commonly found in silicone-based lubricants, these substances are linked to reproductive harm and uterine cancer in animal studies. Almost no research has ever been conducted to examine the long term impacts of vaginal exposure to these chemicals in women.
Undisclosed flavors or fragrance — The generic ingredients "flavor", "fragrance" or "aroma" represent a combination of undisclosed chemicals. Numerous harmful chemicals can be included in flavors, fragrances, and aromas including carcinogens, reproductive toxins and allergens.
3. Avoid unnecessary "bells and whistles" like colors, fun flavors or heating/cooling/tingling features. The healthiest lube for your vagina is likely to be a simple one.
4. Pay attention to any reactions or symptoms after you use a lubricant. Try switching brands if you notice irritation. You may be experiencing unnecessary discomfort and irritation due to the wrong choice of lubricant.
For more information on find out how to choose a safer lubricant today, download our factsheet here. Then, let the manufacturer of your favorite lube know that you have read it too. Desiring a lubricant that is both designed to be safe for a woman's body and fully effective is not an impossible dream. But, apparently we are going to have to ask for it!
To a safer world!