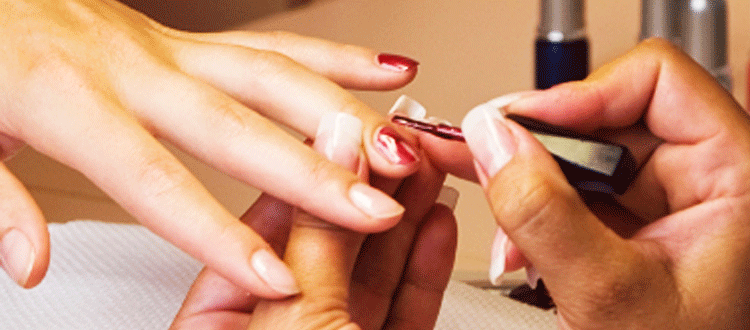 Gel polish: What risks lie beneath painted beauty?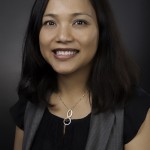 Thu Quach PhD, MPH

Research Scientist at
Cancer Prevention
Institute of California
This piece originally appeared on Stanford Medicine's blog, Scope.
The desire for beautiful nails has fueled an entire industry of nail salons and inspired new trends in nail care. In my work with the Cancer Prevention Institute of California and the California Healthy Nail Salon Collaborative, I have studied and talked at length about the dangers posed by substances used at nail salons.
Gel polish is the current rage, supposedly offering the long wear of acrylic nails without the accompanying nail damage. Gel polishes are popular because the coating is thinner and looks more natural, there's no dry-time or smudging, and the nails stay shiny and chip-resistant for weeks. This seems like the ultimate nail dream for salon-goers.
If this sounds almost too good to be true, though, it may be – because this latest beauty treatment carries with it a number of potential health risks.
First, these "no-chip" nails are actually a form of artificial nails, so the same chemicals used in acrylic nails are also used in gel polishes. Of great concern are the acrylates, which are individual chemical molecules (or monomers) that bind together (in a process called polymerization) to form plastic materials. Acrylates can cause allergic and irritant reactions. Contact dermatitis, which includes skin itching, burning, scaling, hives, blistering, and even eczema, has been shown to be associated with these compounds in salon workers as well as salon customers. So if customers and salon workers have had problems with acrylic nails, they will also have problems with gel polishes.
Second, the gel process involves applying pre-mixed gel acrylic to the natural nails, followed by curing the nails under UV light after each coat. The acrylic polymer is crosslinked by the action of the UV light. There are about three separate coats of gel, with each coat followed by 2-3 minutes of curing under the UV light.
UV light is a known human carcinogen, with skin cancer being the biggest concern. Dermatologists have cautioned against the regular use of gel polishes due to UV light exposure, however low.
One research study downplayed the risk of the low exposure, with the investigators stating "that a salon client would need approximately 250 years of weekly manicures that involve the use of UV nail lights to develop the same risk of exposure as just one round of phototherapy sessions." This comparison of UV light used in nail salons to phototherapy devices such as those used in tanning beds, however, doesn't take into account the fact that UV light is used with chemicals in gel polishes. There has yet to be research about what the health effects may be when harmful chemicals are used in conjunction with the UV light used in nail salons, so it would be contributing to a false sense of consumer security to make these types of direct comparisons. The jury is definitely still out on the safety of gel polishes with respect to cancer risks.
Other concerns are that gel nails leaves nails thinner, causing brittleness, peeling, and cracking. Also, to remove the ultra-resistant gel manicure, one must have the polish soaked in acetone for anywhere from 5-15 minutes. Sometimes, because the gel polishes strongly adhere to the natural nail, there may also be some filing down with an electric file to get the gel polishes off. There have been reported cases of nerve damage associated with the chemicals and vibrations of the electric file. And, of course, all artificial nails run the risk of bacterial growth beneath the nail.
So what is the price for beauty? We can only answer this question for ourselves, so it's important to thoroughly understand the risks of nail products before making any decisions. And with everything, moderation is key. So the next time you're considering a manicure/pedicure, think carefully about what type you choose.
Thu Quach, PhD, MPH, is a research scientist at the Cancer Prevention Institute of California, which is part of the Stanford Cancer Institute and conducts population-based research to prevent cancer and reduce its burden where it cannot yet be prevented. Among Quach's areas of interest are the environmental and occupational risk factors for cancer.