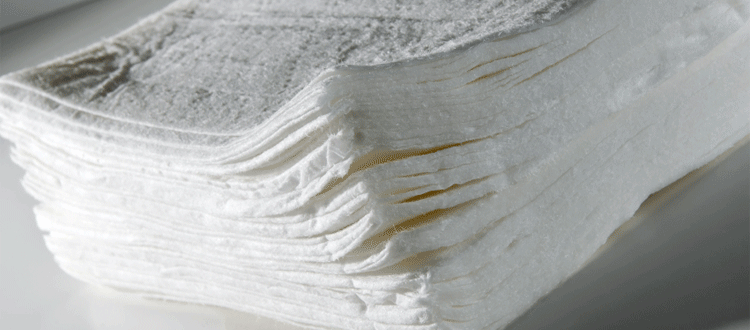 Victory! Safer preservatives to be used in wipes!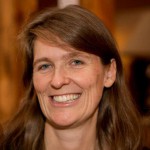 Alex Scranton
Director of Science
& Research
After years of controversy, a major manufacturer is finally reformulating to eliminate the harmful preservative methylisothiazilinone (MI) from wipes. In 2014, Kimberly-Clark — makers of numerous wipes brands including Huggies, Cottonelle, Scott Tissue and Poise feminine wipes — finally announced that they were reformulating their wipes to remove methylisothiazilinone after numerous reports of adverse reactions. [Most of their wipes were MI-free by the end of 2014, and their feminine wipes should be MI-free by April 2015.]
What's the problem with MI?
MI is a preservative – meaning it's a chemical added to wet or moist cosmetic products like wipes, to prevent the growth of bacteria, prevent discoloration and otherwise extend the shelf life. So while this preservative serves a purpose, it has also, unfortunately, been discovered to be very common skin allergen. One prominent dermatologist compared the effect of use of wipes with MI to "wiping with poison ivy leaves".[i] Ouch! Studies have documented numerous cases of severe rashes associated with both adults using wipes, as well as wipes used on babies. Parents have even experienced rashes on their hands and fingertips from exposure to the wipes they used on their children.
Recent increases in the use of MI in products
During the last decade, there was a major increase in the use of MI in cosmetic products. Regrettably, MI was commonly used as a substitute when a company phased out toxic parabens from their products; both chemicals are effective preservatives, can be used in similar products, and are cheap. Unfortunately, substituting one for the other didn't make for safer products. With this major increase in the use of MI in products, it's not surprising a near epidemic of allergic cases to MI has occurred. So much so in fact, that the American Contact Dermatitis Society named MI the "Allergen of the Year" for 2013.
Safer alternatives
As we understand it, Kimberly-Clark spent significant time and energy searching for a substitute for MI, looking not only at the standard features (price, effectiveness, compatibility with products) but also at the safety profile of available alternatives. We applaud this effort. In the end, they chose phenoxyethanol and benzoic acid as their substitutes. While it's clear there is no perfect preservative currently available, these two chemicals appear to be safer choices based on what we currently know.
Avoiding MI in wipes
Avoid the use of packaged wipes by simply wetting a reusable cloth (or disposable paper towel or tissue) with water or other gentle cleanser
Check the label for "methylisothiazolinone"!
Keep in mind, there are still wipes on the market that contain MI. Fortunately, if this ingredient is in wipes it will be listed on the ingredients panel on the package label as "methylisothiazolinone". And remember, there may still be old inventory of Kimberly-Clark products on the shelves in some stores that contain MI.
————————————————————
[i] http://www.washingtonpost.com/national/health-science/a-mysterious-rash-on-a-womans-hands-and-lips-stumped-specialists/2014/07/28/10e3aff6-0485-11e4-8572-4b1b969b6322_story.html