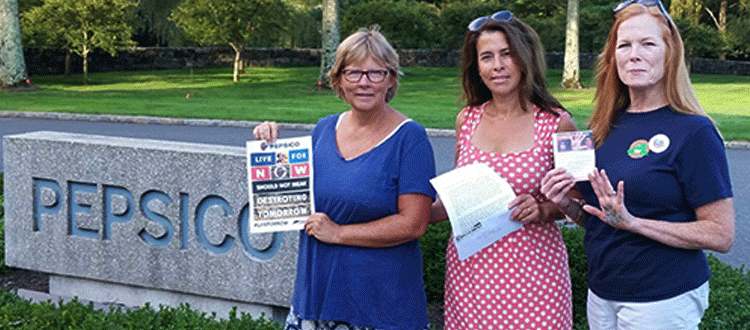 Mom to Mom – NO More Conflict Palm Oil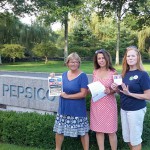 Debra Mahony
Susan Rubin
Harriet Shugarman
Sunday's People's Climate March was the largest demonstration for climate action in history, with more than 400,000 people — from all walks of life and all over the country and across the world — joining together in the streets of Manhattan to demand a change of course from the dangerous path towards climate chaos we are all headed down. The global media coverage of the march meant that, for once, the old chant was true: "The whole world is watching!"
Of course even a march of that size is not going to solve climate change overnight. But equally, all of the great social movements of our time have been catalyzed by pivotal mass mobilizations that ratcheted up pressure on the power structures of the status quo and spurred those present — and those watching — into further action.
The vibrant and wildly diverse display of humanity we witnessed in the streets was breathtaking and truly inspirational — there is just nothing quite like the electricity of glimpsing the immense power of people joined together in mass collective action. The fossil fuel industry may be the wealthiest in history, but on Sunday we reminded the world that money is not the only form of power.
It's time that PepsiCo listens to these hundreds of thousands of people.
"Tell the truth, actions speak louder than words, and don't be afraid." Our mantra and words we live by. Over this past year, we have been thrilled to be part of the Rainforest Action Network (RAN) Snack Food 20 Campaign; a campaign targeted at the world's largest snack food companies that demands the truth, uses strong actions and shows us that we needn't be afraid!
Our ask, in fact our demand, is that these companies stop using Conflict Palm Oil; and many of these companies have listened, and are doing just that. PepsiCo continues to drag its feet.
So together with two of our favorite Climate Mamas, Debra and Susan, we are calling on another very powerful Mama, Indra Nooyi, CEO of Pepsico, to use her influence "to tell the truth, to use her actions to make positive change, and to show others that we needn't be afraid to make the changes we have to, to ensure a sustainable and livable future for us all."
Dear Ms. Nooyi, CEO of PepsiCo,
Our names are Harriet, Susan and Debra. We are three mothers who live in your community, in the tri-state area of Connecticut, New York and New Jersey. We are witnesses, first hand and in our own communities, to the impacts of climate change. Our thoughts, concerns, fears and hopes – are for our children, for their future and their now. We are reaching out to you in regards to the historic leadership opportunity you face right now on the issue of climate change and palm oil. We are writing as fellow mothers, daughters, and working women. We are representatives of and speak for thousands of mothers around the country – neighbors, friends, relatives, as well as Rainforest Action Network members, who share our concerns that climate change is a direct threat to our children's future.
As part of the launch of Showtime's groundbreaking series Years of Living Dangerously in April, we and tens of thousands of concerned people signed onto a public petition asking you a question that remains unanswered: "Given that palm oil is known to be a major cause of carbon pollution causing climate change, and that you have spoken out that this is an issue that is important to you and that PepsiCo is a major global user of palm oil, how can you guarantee to your customers that the products PepsiCo produces are not contributing to climate change?"
PepsiCo is the largest globally distributed snack food company in the world. PepsiCo uses enough palm oil every single year to fill Pepsi cans full of palm oil that would stretch around the earth at the equator 4 times. Palm oil may seem to many like a minor issue, but in fact it is among the world's leading causes of deforestation, which in turn is responsible for nearly 20% of all carbon emissions. And, its found in the homes of nearly every American family, giving us the power to push for the changes that are so desperately needed.
As the leader of this incredibly influential company which has yet to take the necessary steps to address its Conflict Palm Oil problem, we urge you to answer this question publicly and take immediate action to ensure that PepsiCo adopts a truly responsible palm oil policy.
On September 21 the whole world will be watching leaders as the largest ever People's Climate March descends on New York City. We will march with thousands of families to shine a light on the companies, policies and practices that are slowing progress, and in fact accelerating climate change.
We are appealing to you to ask that PepsiCo announce the revisions to its currently inadequate policy in advance of the Climate March so that PepsiCo can be a company used to highlight leadership in implementing climate solutions, instead of an example of the problem. Specifically PepsiCo needs to adopt a time bound action plan to remove Conflict Palm Oil from its supply chain, make a commitment to trace its palm oil back to the plantation where it was grown and verify that its suppliers operations are free of the clearance of rainforest and peatlands and the violation of human rights including the use of forced and child labor.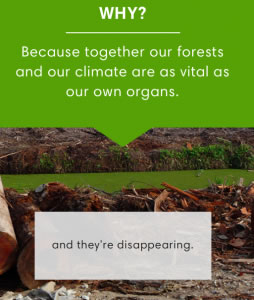 As the head of a large corporation your voice is extremely powerful. We know that ensuring a secure supply line is critical for PepsiCo and that addressing climate change is part of your corporate social responsibility agenda. On a personal level, as a mother who wants every opportunity open to her children, we are sure that like us, climate change also weighs on your conscience; we urge you to answer this question and take action for your children's hopes and future.
Sincerely,
Debra Mahony
Susan Rubin
Harriet Shugarman
Please share our open letter and sign this petition from our friends at the Sum Of Us, which asks PepsiCo to fix it's Conflict Palm Oil Policy now.