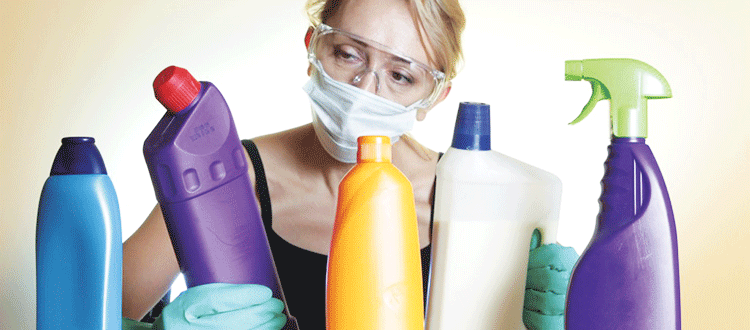 Toxic Secrets in Cleaning Products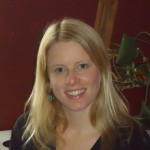 Jamie McConnell
Director of Programs
& Policy
This blog post originally appeared on Safer Chemicals Healthy Families.
Take a moment to pull out one of the many cleaners you probably have stashed away under your kitchen sink. Now, take a look at the label. You'll probably see a lot of warnings like "Caution: causes moderate eye irritation," but the label won't tell you much about the ingredients actually in the product.
That's because companies are legally allowed to keep most of the ingredients a secret from you. Even if some of those ingredients are linked to birth defects, infertility, and cancer. Seriously.
Some companies have voluntarily started disclosing ingredients on their websites, but are still hiding the ingredients used to make up the fragrance. We know that hormone-disrupting chemicals like phthalates and synthetic musks can often be found in fragrance. Yet, if you wanted to avoid these chemicals you'd have no way of knowing what products they are in.
We have a right to know what chemicals we are bringing into our homes. Thankfully, some members of Congress agree. Recently, the Cleaning Product Right to Know Act (HR 4476) was introduced by Representative Steve Israel (D-NY). The bill requires all ingredients to be listed on the product label, including fragrance. But, for the bill to pass members of Congress need to hear from YOU. Take a second to tell your representative you have a right to know what's in your cleaners.
There are companies who are doing the right thing and fully disclosing everything they use in their products, right down to the fragrance. No Secrets was formed to recognize companies like Seventh Generation, Planet Inc., Earth Mama Angel Baby, The Honest Company, Meliora K and others that are committed to honesty and transparency.
It's unfortunate that it is going to take an act of Congress to get other companies to come clean. The industry is using their vast resources to try and prevent this bill from passing. Which makes me wonder… are they that afraid to disclose what's in their products? Yikes.