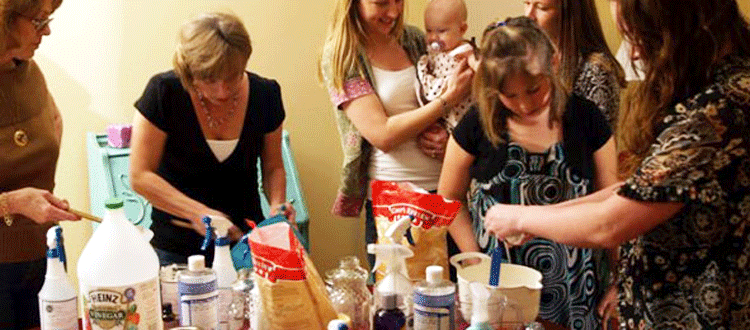 Host a Green Momma Party This Spring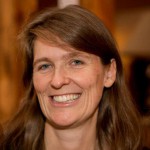 Alex Scranton
Director of Science
& Research
It's spring…and for some folks that means it's time for the well-honored tradition of spring cleaning—and not we're not just talking about dirt, but the toxics lurking around your home, too! Spring brings a sense of optimism that inspires us to take on the cleaning & detox projects that don't get done other times of the year.
Yet for some of us, the thought of a spring home detox can be overwhelming – who has the time to figure it all out and get it all done?
Here's our tip for generating some inspiration: don't do it alone. Have a party instead!
Research shows that people are more likely to make positive changes for their lives when they discuss the alternatives with a group of their peers. Knowing someone who has successfully taken a step to detox their home will make it more likely that you can do it too. Enter: Green Momma Parties.
What happens at a Green Momma Party?
You'll walk your guests through practical steps and solutions in each room of the house to reduce their families' exposure to toxic chemicals, make up a non-toxic recipe or two to take home, and take action together to raise your voices for safer products.
Download our Green Momma Party Guide now and set a date to host your party next month!  
Need another reason to host a party? How about the chance to win some fabulous prizes?
Sign up in this month to host a Green Momma Party anytime during the month of May, post a photo of you and your guests on WVE's Facebook page, and then you'll be entered to win a grand prize basket of goodies from WVE and Earth Mama Angel Baby. The basket includes a WVE t-shirt, WVE pint glass, WVE wallet guides, and a Baby Essentials Bundle from Earth Mama Angel Baby. Sign up now!