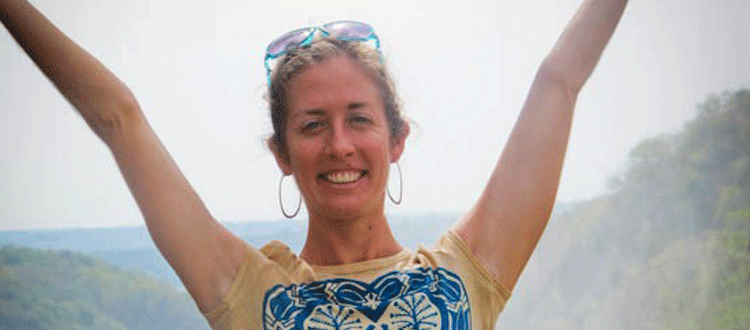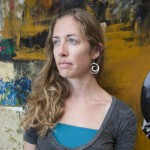 Jessica Welborn
WVE Board Member
As a longtime donor and Board member for Women's Voices for the Earth (WVE), I take a lot of pride in our work. To me, the ability to live free from toxic chemicals is a human rights issue, just as important as access to clean water, healthy food and economic security.
I didn't always feel that way. Nine years ago, I was just learning about how unregulated, unsafe chemicals found in everyday products are slipping into our bodies, without our consent. I was intrigued—appalled, even—but the issue still felt distant.
Until 2005. That was the year my mom and I participated in a body burden study that showed me just how many toxins were accumulating in my body.

Of the 64 hazardous chemicals tested for, 27 toxins were detected in my body.
Suddenly, the issue was personal. This is where my journey really began.
I felt shocked. I eat organic, exercise regularly, and live in a seemingly healthy community. I avoid eating fish, yet mercury was present in my blood. I rarely wear makeup, but I had seven out of seven phthalates common in cosmetics. And, I had one of the highest levels of BPA, commonly found in plastics and container linings, in the study.
And that's when I realized, rich or poor, regardless of race, my body—like all women's bodies—is home to toxic chemicals that harm my health. This is unacceptable.
That's why I support Women's Voices for the Earth: for their fierce, women-led dedication to eliminating toxic chemicals that harm our health and environment.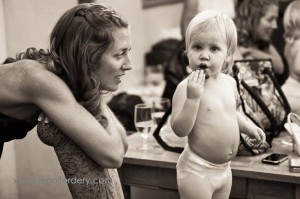 WVE empowers women with the tools we need to avoid toxics in the cleaning products, cosmetics and other products we use every day. Even more important is that WVE amplifies the voices of a community of thousands of women (and men) who are holding corporations and government accountable by asking why these chemicals are allowed in the first place.
The beauty of WVE is in the diversity of our voices. Maybe you raise your voice for your children. Or perhaps, for your mom with cancer, or your best friend with endometriosis. Our stories and our passions are all different, but they all add to the richness of one core connection:
We all share a desire to create a toxic-free future in this lifetime.
And together, we really are changing the world. In just the last 10 months, look at what we accomplished by raising our voices together:
Convinced Procter & Gamble – the largest consumer product company on the planet—to reformulate their products to reduce 1,4-dioxane (a carcinogen) and remove phthalates and triclosan from all of their products.
Persuaded Simple Green to disclose allergens and remove 2-butoxyethanol, linked to fertility problems and low birth weight.
Released two ground-breaking reports: "Secret Scents," exposing the industry's hidden fragrance allergens, and "Chem Fatale," the first report ever to explore potential health effects of toxic chemicals in feminine care products.
WVE is catalyzing major change, yet this issue is still sidelined. Of the 85,000 chemicals registered in the U.S., only 200 have been tested for safety. People of color, low-income and indigenous communities bear a heavier burden of toxic chemical exposure. Babies are being born pre-exposed to a cocktail of chemicals, and even a mother's milk isn't toxic free.
No more. When every voice is amplified in the environmental health movement, we are all stronger and more powerful. Now is the time to donate to this critical work. Your support—$15, $50, $100 or any generous amount—is what we need to reach and activate more women on this issue.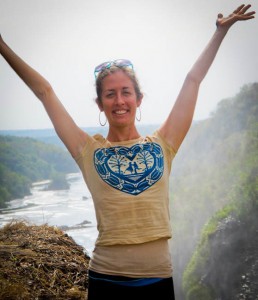 At 8 months pregnant, I am reminded daily of why WVE's work is so essential to our future. While I am overwhelmed with joy and anticipation about bringing my first child into the world, I also feel sad that no matter how careful I am during my pregnancy, my baby will be born with a whole host of chemicals in his or her blood, and exposed to even more when I nurse his or her small, vulnerable body.
But the knowledge of how strong his or her voice will be one day is what inspires me to work for a world in which my child can live a long, healthy life, free from toxic chemicals.
I believe with every fiber of my being that a revolution is about to begin. With your voice and your financial support joining us, we will create a toxic free future in our lifetime.
As this year draws to a close, take a moment to reflect on how, and to what good, you will use your voice, passion, and resources in the coming year. I hope you will join me in donating generously to Women's Voices for the Earth.